BalletX explores interracial romance and post-election anxiety in new dance films
Francesca Harper has fared better than most during the pandemic. The contemporary dance choreographer has more than 20 years of experience creating dance for the camera, so when performing arts companies started scrambling to figure out how to pivot into a virtual space, Harper's phone started lighting up.
"I feel fortunate that during this time – a lot of presenters and choreographers were nervous. I received six commissions," she said. "People were reaching out to me."
One of those who called was Christine Cox, executive and artistic director of BalletX, a prominent contemporary dance company based in Philadelphia, asking Harper to create a short dance film for the company. This weekend, BalletX will premiere Harper's "THAW" as part of its online-streaming subscription service, BalletX Beyond.
Harper invented the work with the BalletX dancers, but was never in the same room with them. She created, executed, and filmed her choreography via Zoom, while never leaving New York.
"It was very easy because the dancers are so talented," said Harper. "They were completely committed. Their virtuosity is just unbelievable."
When BalletX asked Harper to create a dance, she had carte blanche to do whatever she wished, but was nudged toward the Rosenbach Library and Museum, a rare book-and-manuscript library in Philadelphia's Rittenhouse Square that sometimes partners with the dance company.
The Rosenbach currently has a digital exhibition about the 19th-century poet and abolitionist Alice Dunbar-Nelson, of whom Harper had not heard previously. She felt an instant connection.
"She was a woman of color and an activist. That's where I started. I'm an activist and have been for many years," said Harper.
Ultimately, it was not Dunbar-Nelson's activism, but her poetry that hooked Harper. She found her verses to be personal, private, and expressive.
"I dove into her poems, and this particular one was something we need during the quarantine," said Harper, paraphrasing Dunbar-Nelson's "Sonnet": "I lost my hope. You reminded me about love again, and reminded me about nature again, and there is hope in the world."
"Sonnet" actually goes like this, an excerpt:
So far from sweet real things my thoughts had strayed,
I had forgot wide fields; and clear brown streams;
The perfect loveliness that God has made,—
Wild violets shy and Heaven-mounting dreams.
And now—unwittingly, you've made me dream
Of violets, and my soul's forgotten gleam.
"I work a lot in a contemporary mindset and in abstraction. I thought this might have too many flourishes for my taste," said Harper. "But she's so intelligent and so alive and so personally meaningful, in the end that's what made me fall in love with her poetry."
"THAW," filmed in a mostly bare, white environment, has a loose narrative to it, beginning with a visibly pregnant dancer writing key words from Dunbar-Nelson's poetry on paper  — "So," "Far," "From," "Real" — and showing them to the camera. Another dancer is coiled in an illuminated rope of electric light, leading to a frenetic solo dance. Later, that light rope is used to bind together two dancers representing an interracial couple — the white man and Black woman.
The story is partially Harper's story — she is in an interracial marriage, herself — and partially on the story of the 1967 Supreme Court case Loving v. Virginia, in which an interracial couple — the Lovings — claimed a Virginia state law banning interracial marriage was unconstitutional. The case was later successfully used in the landmark 2015 Obergefell v. Hodges case for same-sex marriage.
"All the films I created are founded in civil and human rights," said Harper. "My father was a civil rights lawyer. That has always been part of my work."
"THAW' was made during the politically tumultuous period between the election of President Joe Biden and his inauguration almost 10 weeks later. The portion of the dance featuring a solo dancer frantically trying to break free from a light rope was informed by Harper's reaction to the political climate of the country.
"I remember when Biden was elected, I was working with my dancers that day. I could feel how, for four years, there had been such a worry and an oppression that lived in my approach to human rights as an African American woman," she said. "I could feel the lift in my communication through my art form. I didn't realize I was that inhibited or that scared about the future."
"THAW" is presented alongside two commissioned dance films, "Two X Two" by Tsai Hsi Hung and "Heal" by Manuel Vignoulle. It is the third program of original dance films since the platform launched in September. The films will be available to stream until August, by subscription.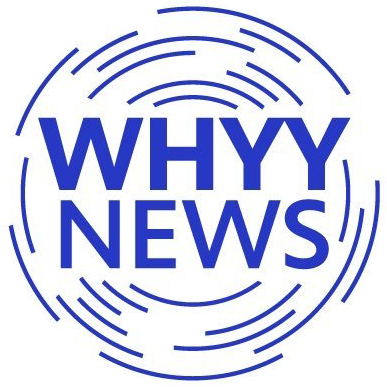 Get daily updates from WHYY News!
WHYY is your source for fact-based, in-depth journalism and information. As a nonprofit organization, we rely on financial support from readers like you. Please give today.