BalletX builds dance on Philly's Washington Avenue
Ballet X, a contemporary ballet company, has put down roots in Philadelphia's industrial Washington Avenue corridor.
BalletX, Philadelphia's most prominent contemporary ballet company is cutting the ribbon on its new, permanent home on Washington Avenue, in the heart of a commercial corridor best known for selling construction materials to the building trades.
The dance company has taken over a former auto shop measuring 5000 square feet. Dominating more than half of the space — about 3,000 square feet — is the dance floor. The rest of the space is devoted to changing rooms, bathrooms, and throughways. The administrative staff is squeezed into a small office area overlooking the dance floor.
"We knew we had to keep the focus on the dance floor, and the dancing," said artistic and executive director Christine Cox. "As much as administration needs are significant and part of the creativity, we can squish the administration a bit tight. On the dance side, everyone needs to have the chance to move bigger than they thought possible."
Previously, BalletX rented office space at the Wilma Theater on Broad Street where it performs, rehearsed at the Performance Garage in Spring Garden, and, in the summer, moved to a space at the University of the Arts.
Now under one roof, the company can consolidate its administrative and creative efforts, offer classes to the public, and open its rehearsals to anyone who cares to see how choreography is invented.
The creative model of BalletX is to commission choreographers to come to Philadelphia to create new dance works with the company's dancers. The new building was designed to make the creative process as transparent as possible, with large windows facing the street, the dancers up front, and seating areas around the sprung floor that absorbs shocks to help reduce dancer injuries.
"It's an art form that's often tucked away where people can't see it, and it's an art form that can be hard to relate to — even though I think it's a core value of our instincts, to move," said Cox. "Making it accessible for people — they are peeking their head in, 'What are they doing in there? What is that?' – that is really what we wanted."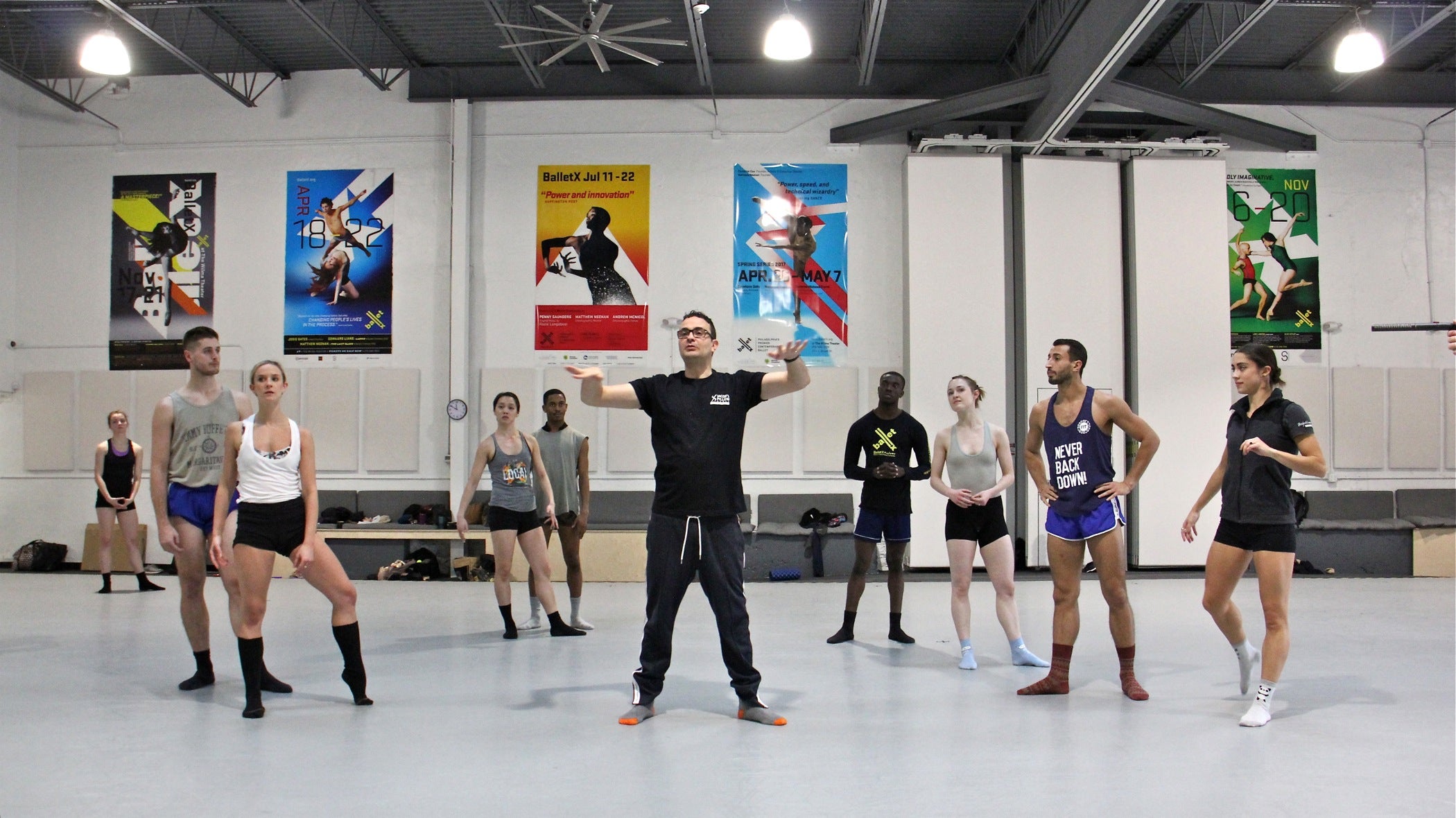 Right now BalletX is gearing up for its fall series, a two-week run at the Wilma Theater of new dance work, all of them premieres. The company brought in Cayetano Soto, a choreographer from Barcelona, who is making a new work, "Napoleon Napoleon."
It is based on Little Emperor Syndrome, a condition in children where they assume an authoritarian attitude that can disrupt an entire family.
"The syndrome is now spreading to adults," said Soto. "Adults behave like emperors. They need attention, they are needy, they think they are the best in the world. I try to make fun of that."
Soto makes the space into a Viennese ballroom, a playground, and a giant supertitle scroll. He first visited in August with most of the dance worked out in his head — the structure, the parts, the costumes, even the lighting cues. By showtime, he will have spent weeks working with the dancers to figure out the precise movements. People are able to come in, to watch.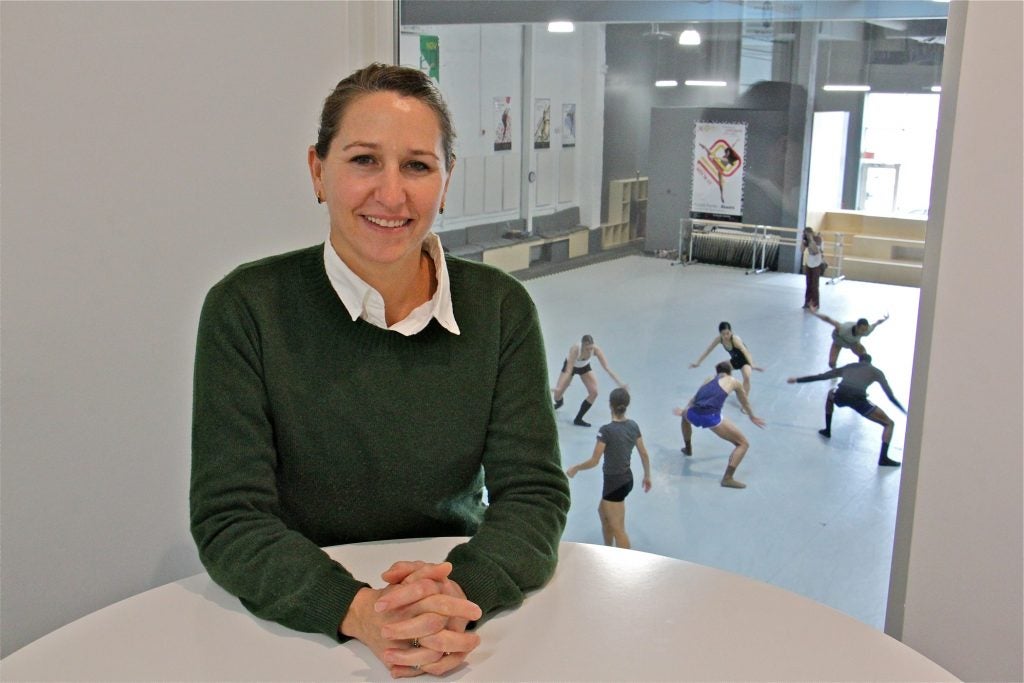 It might seem strange to drop a dance studio in the middle of a historic industrial corridor with lumber, concrete, and plumbing outlets. There are several kitchen cabinet retailers. A block away is Cava, where you can buy gravel by the ton.
But the neighborhood is undergoing a transformation. Just a few months ago, Lincoln Square opened — a nine-story, mixed-use development with a Target, a PetSmart, and Sprouts natural foods supermarket. The apartments above rent for as much as $5,300. Catty-corner is The Rock School, a professional dance training academy.
"I love that it is blocks away from Center City, smack dab in the middle of two incredible neighborhoods," said Cox, referring to Graduate Hospital and Point Breeze. "On Washington Avenue, we've found a perfect place for us. It's so unique and vast over here."
WHYY is your source for fact-based, in-depth journalism and information. As a nonprofit organization, we rely on financial support from readers like you. Please give today.