August 25: SALE: 4601 Market | Liquor: chains vs. local | Parking, affordability, Point Breeze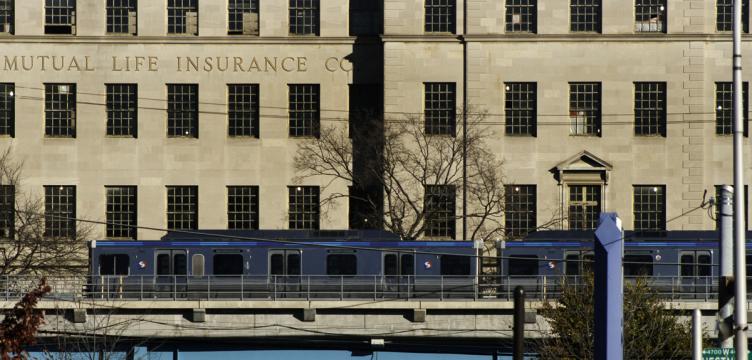 It's a fire sale! Just kidding, it's a police headquarters sale. PIDC, on behalf of the City, has put out an RFQ to acquire and redevelop the former Provident Mutual Building at 4601 Market Street, once the next home for the Philadelphia Police headquarters. The City sunk in $50 million in renovations before scrapping those plans and shifting the new offices to the former Inquirer Building.
The debate over the highly sought-after land at the corner of Capitol and Reed Streets gets more heated as market-rate developers go to court over an affordable housing project that includes surface parking, the Inquirer's Claudia Vargas reports. The City reserved the property for the Women's Community Revitalization Project (WCRP) and approved WCRP's plan to build 33 affordable units and 11 surface parking spots. Developer Ori Feibush, who offered to pay $3 million for the property, argues that surface parking "kills the walkability" of the neighborhood.
Pennsylvania needs to up the liquor license quota or neighborhood retail will turn away from independent businesses toward big chains, argues Jon Geeting, contributing to the Philadelphia Citizen. The state's liquor license cap, and subsequent price inflation, Geeting explains, means that well-financed supermarket chains are able to outbid everyone for restaurant licenses, leaving a few ridiculously expensive (think $200,000 expensive) licenses for local restaurants and bars to compete over. Geeting traces it back to the wonky tweaks and new problems created by the recently passed Act 39.
In this week's Present Value, Econsult Solutions' Lee Huang explains why, when students attract restaurants and retail, "they're not mooching off of us; we're mooching off of them!" Beyond the immediate amenities that students and locals alike can enjoy, and the activity that keeps local merchants in business, Huang goes into the power of anchor institutions as a central force that attracts human and financial capital, and the global economic influence of these metro innovation hubs.
An old tobacco factory at the corner of 17th Street, Lehigh, and Glenwood Avenues now serves as a center for outreach organizations in North Philadelphia, writes GroJLart, contributing to Hidden City Philadelphia. GroJLart goes into how the 1904 Frishmuth Tobacco Works building, once the 'finest-looking' and most modern facility of its kind in the country, went from stogies to social service.