As virus surges, Philadelphians scramble for at-home COVID-19 tests
The Philadelphia Health Department says it's continuing to place orders for more rapid at-home testing kits, but supply is constrained nationwide.
Ask us about COVID-19: What questions do you have about the coronavirus and vaccines?
This story has been updated after the city's announcement it is canceling the rapid at-home COVID-19 test giveaway at Waterview Recreation Center on Thursday, Dec. 23, due to a lack of testing kits. 
At 11 o'clock Tuesday morning, Crystal Thomas sat in a beach chair outside the Lillian Marrero Library in Fairhill. She was one of almost 400 people who lined up in the near-freezing cold hoping to score the season's hottest get — a rapid at-home COVID-19 test.
"I've been to so many pharmacies," Thomas said. "I was saying, you can't even rob somebody for a test at this point. This is the only option pretty much."
Thanks to surging cases of the highly contagious omicron variant, scores of Philadelphians have been on the hunt for at-home COVID-19 tests to ease their minds ahead of holiday get-togethers. In response, the city of Philadelphia announced that it would be giving away 24,000 testing kits this week, via nine pop-up sites being held between yesterday and Thursday.
In addition to Lillian Marrero Library, Tuesday's sites included Tacony Library and the Lonnie Young Rec Center in East Germantown.
Thomas, her partner, and child are planning to stay home for Christmas — but they hope to visit extended family after the holiday. All three are fully vaccinated and boosted, but Thomas still worries about breakout infections, especially when it comes to her older relatives.
"We won't visit our elderly parents without being tested," she said.
Dr. Anthony Fauci and President Joe Biden have encouraged families to gather as usual, so long as everyone is vaccinated and boosted, Philadelphia Health Commissioner Dr. Cheryl Bettigole offered somewhat different advice last week:
"Please do not get together with other households for Christmas or if you do, keep those gatherings small," she said. Have everyone do a rapid test before they come and ask everyone to stay home if they feel even a little bit unwell. Please do not hold or attend holiday parties indoors. It's just too dangerous."
But getting those at-home tests has been a challenge for many Philadelphians, leading to this week's giveaway.
"The demand for testing is unprecedented right now," said James Garrow, a spokesperson for the Philadelphia Department of Public Health. "It was our hope that by giving our supply away, we could help ease some folks' worries as we approach Christmas."
Garrow added that the health department is continuing to place orders for more rapid at-home testing kits, but said that supply is constrained nationwide.
"It's really difficult for even us to get them," he said. "We fully expect to give away all of the kits by Christmas. We wish we had a million testing kits to give away and would gladly expand distribution into all neighborhoods, but there's just not enough available to do that."
Thomas said she's grateful for the free testing kits, which are limited to two per person — but she would've liked to have seen it happen earlier.
"I'm not knowledgeable enough to understand how the supply chain has worked or distributed down to the city thus far," she said, "but it is disappointing that this is just happening right at the holiday time. And it seems to be happening in response to people not being able to purchase test kits, when purchasing test kits has always been a barrier for folks in the city, including myself and my family. It's very expensive to even get a test at any time. So it seems to be very reactive versus proactive."
Most people waiting in line seemed to share Thomas' sentiments — they appreciated the city's effort, but were frustrated by the short supply of testing kits.
Dori Adderley, 64, arrived at the back of the line shortly before 12 p.m. — but said she was willing to wait until the giveaway's closing time at 4 p.m.
"I saw the line this morning — it was ridiculously long," Adderley said. "But you got to do what you got to do."
Adderley said she's especially worried about her husband, who hasn't gotten a chance to get his booster yet because he works such long hours at the city's water department. Because of those concerns, both she and her husband are planning to stay home this Christmas — and are encouraging their family members to do likewise.
"It's just not the right time, just not the right time," she said. "That's my opinion."
Though Adderley gave credit to the city for providing free tests, she said she thought the city could do more.
"I'm hoping that they realize that this is not enough and that they could do more," she said, "allow you to go to your neighborhood pharmacy and pick up your testing kit."
Adderley added that she wished the city would do more to prioritize older residents.
"I'm worried about not getting my test kit — that's what I'm worried about," she said, gesturing to the line, which curled around three sides of the city block. "So many people …  and I just hope that they consider the elderly out here that's waiting."
While Garrow acknowledged people's frustration — including those who waited hours, only to be turned away — he said the city is doing the best it can.
"We understand how frustrating it is to miss out on getting a testing kit," he said. "We wish we had a million of them and could give some to everyone. As it is, we're rapidly running out and are unsure how many kits we'll have left by Thursday's clinic. Our goal is to give out the testing kits as quickly as possible."
Garrow added that they hoped Biden's announcement Tuesday promising 500 million free at-home tests would help ease the burden by providing additional federal help.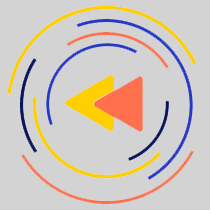 Saturdays just got more interesting.
WHYY is your source for fact-based, in-depth journalism and information. As a nonprofit organization, we rely on financial support from readers like you. Please give today.