ArtistYear expands beyond Philadelphia, sending art teachers to schools in need
Listen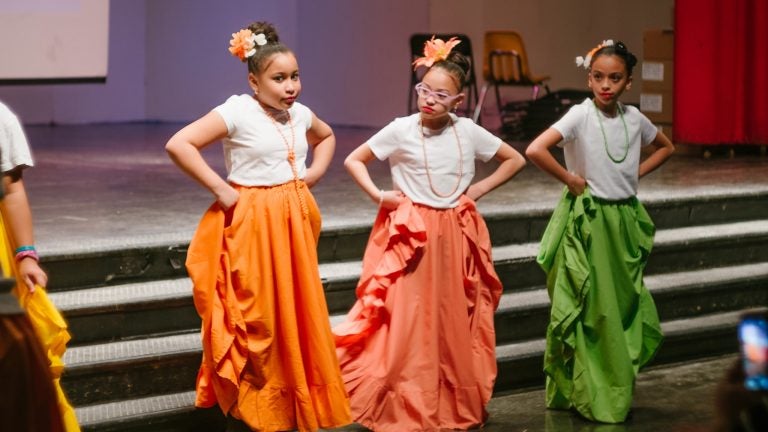 A civil service organization that started in Philadelphia three years ago will go national this fall.
ArtistYear is a kind of gap-year program where art students step away from their studies for a year to teach arts in public schools. In exchange, they earn a stipend and get a break on student loans.
Margo Drakos, a graduate of the Curtis Institute, started it by raising money in 2014 to support three artists. This fall, with the help of $1.45 million from AmeriCorps, she will be deploying 25 full-time teaching artists to Philadelphia; Queens, New York; and Roaring Fork Valley, a school district in rural Colorado. Combined, they will contribute about 42,000 hours of instruction.
ArtistYear is the only civil service program for artists supported by AmeriCorps, the national program that encourages public service to help others and meet critical needs in the community.
"There was nothing available for artists who want to take their craft and apply it to the national service space," said Drakos. "We are so thrilled we have the opportunity to make these positions available for artists to take their craft and passion and pay it forward."
The teaching artists — including musicians, actors, painters and those in the craft disciplines — are mostly undergraduates from around the country. They will work with teachers in schools with underdeveloped art programs.
The program is designed to help the artists as much as it does the kids.
"Our vision is to develop engaged citizen artists, committed to strengthening the fabric of our nation," said Drakos. "With that vision, it's not only about serving the students, but the members as well through their national service year."
WHYY is your source for fact-based, in-depth journalism and information. As a nonprofit organization, we rely on financial support from readers like you. Please give today.