April 25: WSJ on Philly open data | NJ gas tax debate | Point Breeze pop-up, Round II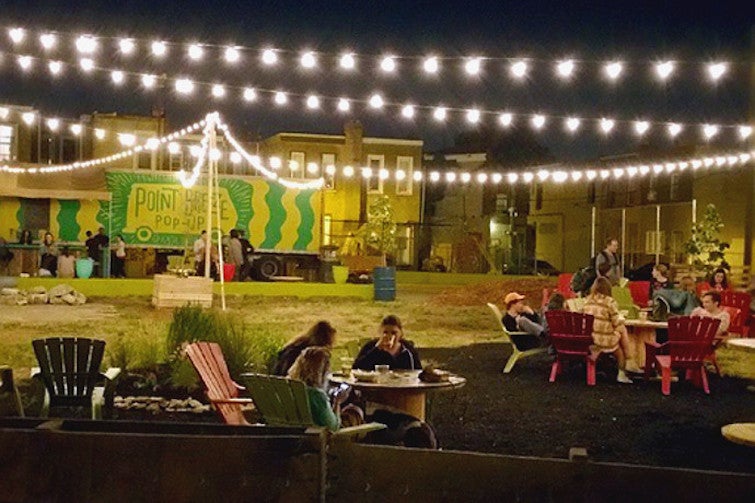 The Christie administration and legislative Democrats still can't reach agreement on a plan to raise the state gas tax to replenish New Jersey's fast-draining transportation trust fund, says Samantha Marcus. Philadelphia voters don't have a say on this, obviously, but it's worth following as some regionally-important transportation projects are hanging in the lurch.
The Wall Street Journal interviews Philadelphia's chief data officer Tim Wisniewski about the city's pioneering work on open data. "Open data brings us toward a more open government: knowing what it does, who it is, how it works. That leads to more trust in government, more confidence. It makes people more likely to vote and take care of their properties and go to their civic association meetings and feel more engaged," Wisniewski says.
Taylor Farnsworth says South Philly missed out again in Indego's phase two roll-out. While South Philly neighborhoods did get five new stations in this round, the phase one rollout was oddly skimpy, leading to the curious outcome of the city's most-biked neighborhoods being undersupplied with stations.
John Longacre still says his Point Breeze pop-up beer garden is legal, and L+I still says it's not, setting the stage for another round of summer fun and legal wrangling, reports Danya Henninger.
University of Pittsburgh economist Chris Briem checks in on the job market for extractive industries in Pennsylvania, and asks whether the state could wind up with fewer jobs on net from the gas boom. "[T]he employment drop does not appear to be abating. If the drop continues at the rate it is going until July of this year, the state's employment in mining and logging will drop below the 2005 average."
Ed O'Brien, CEO of Firstbase drops some knowledge about the recent history of the Philly office market, and how it's connected to the residential real estate market, on Dave Speers's Phila-State podcast.