Amtrak launches 30th Street Station master planning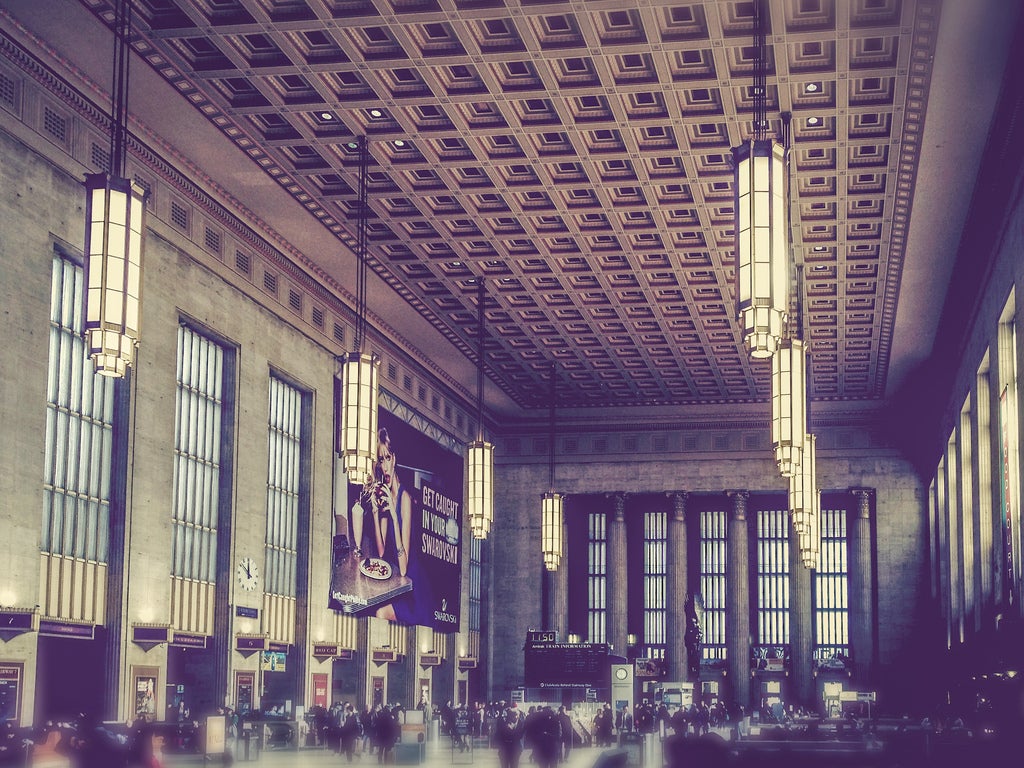 The Porch at 30th Street, the renovated Internal Revenue Service 30th Street campus, the Schuylkill River Trail and suggestions to develop air rights above SEPTA and Amtrak rail yards: How can these ideas and investments be brought together to make 30th Street Station a destination in and of itself? How can these assets come together to strengthen a cohesive, urban neighborhood?
These questions will soon get some answers.
In July 2012, Amtrak wrapped up a master planning process for Union Station in Washington, D.C. Similar studies are under way in Baltimore, Md., New York and Chicago. Next, Amtrak and a bevy of stakeholders will develop a unified planning vision for Philadelphia's 30th Street Station and its immediate vicinity.
"The challenge before us is transforming the station into a destination in its own right," said Amtrak's Natalie Shieh, principal officer of the 30th Street Master Plan. "This is a very transit rich area. We have a lot of modes here. The challenge for the plan is how do we make the station and all of its assets part of the neighborhood?"
The master plan looks not only at the physical footprint of 30th Street Station but at a larger 30th Street Station "precinct", and it will be developed by a coordinating committee comprised of Amtrak, Drexel University, Brandywine Realty Trust, SEPTA, PennDOT, the City of Philadelphia, New Jersey Transit, CSX Corporation, Philadelphia Industrial Development Corporation, Schuylkill River Development Corporation and University City District.
"One of the takeaways that we learned from some of the other projects is the importance of establishing strong partnerships, and that really informed the process here as we went through and identified the great number of stakeholders in the 30th Street Station precinct area," said Amtrak spokesperson Craig Schultz.
"We do have individual relationships with all of the members of our coordinating committee, but this is really the first time we're getting all of these people in a room to talk about what our united vision is," Shieh said.
The partners will consider everything from station facility and transportation infrastructure to transit connections and an idea that has been floated to cap the SEPTA and Amtrak rail yards next to 30th Street Station.
In addition to its own service, the master plan will take transportation offered by SEPTA and intercity and regional buses into consideration.
"For us it's really important to make those connections seamless and as easy for our passengers as possible," Shieh said.
As far as plans to cap the rail yards, "There is going to be an evaluation made of that – of what that takes from an engineering perspective, what that takes from a funding and financing perspective and what are the uses that could happen if we cap it," Shieh said.
The planning process is expected to take about two years, and Skidmore, Owings & Merrill LLP, in association with Parsons Brinckerhoff, OLIN and HR&A Advisors will lead the endeavor.
Since the work is just getting under way, Amtrak has not identified any early action items that will come out of the plan.
"One of the major outcomes that we hope to get out of this plan is a smart implementation plan so we do have very clear action steps," Shieh said.
"From our perspective what's really important is that we are approaching this in the framework that we're working with our stakeholders and partners to reach our goals together," she said.
Opportunities for public comment and involvement will be announced at a later date.
WHYY is your source for fact-based, in-depth journalism and information. As a nonprofit organization, we rely on financial support from readers like you. Please give today.