Almost a year after Central Park Karen, The Brothers' Network continues to showcase Black birders and artists
Listen
1:24
It's been almost a year since Keith Russell, an ornithologist in Philadelphia, read about how Christian Cooper's bird-watching trip in Central Park went awry.
It was a scene that, as someone who goes out bird watching often, is familiar to Russell. Amy Cooper, a white woman, had her dog off the leash in a part of Central Park where birds like to visit. Christian Cooper, who is Black, asked her to leash the dog as is required in the area. Tension between birders and dog owners is not unusual, said Russell, but Amy's response was something he'd never experienced.
She called the police, telling the dispatcher her life was being threatened — it wasn't — and stressing the fact Christian was "African American," feigning distress.
Though the incident took place in Central Park, the fact that it occurred around the time George Floyd and other Black men were killed by police made Russell reconsider ever asking someone to leash their dog.
"It's doubly dangerous because not only are [the dog owners] going to react to you because they just don't like anyone criticizing their dogs, but they can react to you out of a racial animus and just try to hurt you any way they can because of who you are as a Black person," said Russell.
On Sunday, Russell, who is the program manager for urban conservation for Audubon Mid-Atlantic, helped a group of about a dozen people — of all different racial backgrounds — identify various birds and their calls at the Discovery Center in Fairmount Park.
The event was hosted by The Brothers' Network, a social enterprise nonprofit arts organization that aims to highlight the accomplishments of men like Russell and introduce others to his work.
Though the nonprofit works to curate events involving arts and culture, Russell wanted to host an event focusing on the natural environment.
Gregory T. Walker is the global creative director of the nonprofit. He said events like "Bird Watching While Black" celebrate Black men.
And that's not to say The Brothers' Network is suggesting Black men need to hold certain accomplishments or work in a certain profession in order to be treated like human beings in this country.
Instead, Walker said The Brothers' Network is trying to capture the "multiplicity of identity" and normalize activities that don't fit into traditional societal narratives — an effort Walker hopes will change attitudes toward Black men that date back to before the country's founding.
"Black men were once considered three-fifths of a human being," said Walker. "It was illegal for Black men to read and write or to gather as part of our U.S. Constitution … It is no wonder to me, quite frankly, that police automatically pull out their gun to kill boys, because ingrained in their psyche is that this person is older, bigger, taller, stronger, tougher, and maybe even bullet-resilient, because that is what our culture has taught us. I want to dismantle and debunk this."
The Brothers' Network launched in 2007, and Walker said the organization's "Black Beyond Boundaries" tagline speaks to its mission, which is to highlight the brilliance of Black men and how much they contribute to the larger society. It's not Black equals bad, said Walker, "Black equals brilliance."
By telling positive stories about Black men, said Walker, the group hopes to subvert negative stereotypes about Black men, which, as was clear to many who viewed the viral Central Park video, are often weaponized against them.
"We don't deserve to die at your knee," said Walker. "We don't deserve to be shot. We don't deserve to be humiliated. We don't deserve any of that. And we never have. We're full human beings. We're full human beings."
The Brothers' Network has done this for more than a decade by partnering with almost every museum in Philadelphia and celebrating local artists, as well as putting up plays by up-and-coming artists — the group tackles racial inequity mainly through the arts, culture, literature, history, and heritage.
In June, The Brothers' Network will be producing the Antoinette Nwandu play "Pass Over," which is inspired by Samuel Beckett's "Waiting for Godot," starring two Black men.
Sterling Johnson, who helped make the "Pass Over" production happen, has been involved with the nonprofit for more than a decade. As a man who stands at 6-foot-4, Johnson said he had to fight against the assumption that he was in school for athletics and not academics, or that because he works for the U.S. Army Corps of Engineers, he can't appreciate art.
Johnson brought his nieces and nephews to bird watch so they could see they don't have to be limited by others' perceptions.
"You can always find something interesting, go wholeheartedly into it, and be involved. So my job as an adult is just to expose them," said Johnson. "They may become birders, they may not, but at least they know that that's out there. They see somebody who's doing it, who looks like them, who didn't let life define him either. So that when they come an opportunity to try something different, they're not afraid and struggling."
Russell said events like Sunday's are a great way to get new people into birding. In between helping the small group of people spot Canadian geese and yellow warblers visually and audibly, he was able to share some of his work.
Attendees learned that his bird monitoring program allowed the Audubon Society to realize approximately 1,000 birds flew into a building in Center City last October. The data was the genesis for Lights Out Philly, where buildings voluntarily turn off internal and external lights that might lead birds to get confused and crash into buildings during their migration.
Still, Russell said the organization has been a great way to learn about what other Black men are doing in Philadelphia.
"If you're Black, even in Philadelphia, there's a need for Black people … to get together and sort of compare notes and be inspired by each other," said Russell.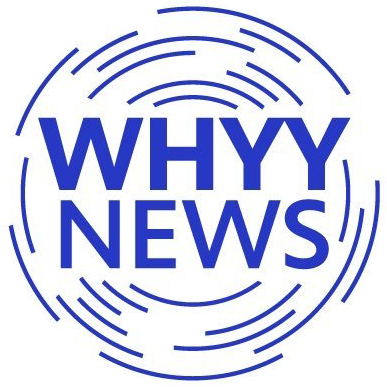 Get daily updates from WHYY News!