Air service returns to Delaware, the only state without commercial flights
2020 was supposed to be the year commercial passenger flights returned to Delaware.
Gov. John Carney joined other state leaders and Frontier Airlines officials just off the runway at New Castle Airport almost exactly a year ago to celebrate the return of air service to Delawareans. There was even a giant cake in the shape of a Frontier jet to mark the occasion.
Flights three days a week from Delaware to Orlando were scheduled to begin in May. Then the pandemic hit. Frontier postponed its start date to November, then postponed it again.
Flights are now scheduled to restart on Feb. 11.
"We are absolutely thrilled to be launching the only commercial air service from Wilmington-New Castle Airport," said Barry Biffle, president and CEO of Frontier Airlines. "We look forward to providing an affordable and convenient air travel option for residents in the greater Delaware area."
The first commercial passenger flight to return to the airport next Thursday will be an Airbus A320 from Orlando, with a capacity of 180. Flights will continue operating Tuesdays, Thursdays, and Sundays.
Airlines have struggled to keep up flights out of Delaware over the years. Frontier halted its flights in 2015 after just two years operating from the airport just south of Wilmington.
When the company's return was announced last year, Frontier Senior Vice President Daniel Shurz was asked how he would respond to those skeptical that flights will continue longer than that this time around.
"I understand the skepticism, I'm telling you that we are here to stay. I'm telling you that that's our intention," Shurz said. "We're confident from the data we see, we're confident from the way we've been received in the market more broadly, that this time we're here to stay."
To prepare for the return of commercial flights, the Transportation Security Administration has federalized security operations at the airport, adding security equipment to screen both passengers and their baggage.
The Delaware River and Bay Authority has also upgraded amenities, including the security queue area and the ticketing and check-in counter.
"One of the DRBA's goals for Wilmington-New Castle Airport has always been to establish quality, sustainable air service for our community, and Frontier's return is both a commitment to Delaware and a testament to the market sustainability of passenger demand at this airport," said Stephen D. Williams, DRBA deputy executive director and airports director. "With the support of our colleagues at TSA, the State of Delaware will no longer be the only state in the union without regularly scheduled commercial service."
The move comes as the future management of the airport remains up in the air. DRBA has managed the facility since 1995 under a lease agreement with New Castle County, which owns it. Last April, a county task force recommended not renewing DRBA's 30-year lease, which will expire in 2025. The lease would have automatically renewed last June without action from the county.
Since the decision not to automatically renew, a DRBA official says they're still in a "holding pattern," waiting to see how the county will move forward with airport management in the future.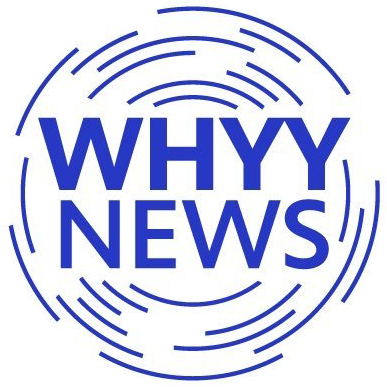 Get daily updates from WHYY News!