After 46 years in Camden, Monsignor Michael Doyle retires. But he's not going anywhere
Sacred Heart Church's pastor worked to improve the lives of the poorest. Still, there's more to be done — he'd like to be remembered for failing "nicely."
After 46 years at Sacred Heart Church in Camden, and well past retirement age, Monsignor Michael Doyle finished his final Mass Sunday to a standing ovation.
In good spirits, Doyle tried to make the 50 parishioners spread out through the church laugh. Many couldn't help but tear up as he made his brief farewell after the homily. Doyle thanked the group — including an overflow crowd in the basement watching on video screens — for coming to church.
As a volunteer gave the microphone volume a boost, Doyle, his posture perfect, quipped, "I'm gaining strength, that's wonderful."
Still, Doyle is 85 years old — typical retirement age is 75 — and a cancer survivor who walks a bit more slowly than he once did. Though it will be strange not seeing Doyle in the pulpit, his parishioners said it's now their turn to lead efforts to feed those who are struggling, help repair homes in the city, and call attention to violence in neighborhoods.
"I think his legacy will carry on," said Patrick Mulligan, a longtime friend of Doyle's and a member of Sacred Heart. The congregation is "so committed to carrying it on, that they will."
Teresa Reader tried to keep her voice from cracking as she described Doyle: "He is a gift from God to all of us."
Reader and others who had been married by Doyle or blessed by him during important times in their lives took comfort in the fact that he is spending his retirement in Camden.
How did Doyle, born and raised in Ireland, come to the Camden diocese after seminary school? Almost as if by chance: Doyle said he chose the South Jersey diocese, which stretches down to Cape May, because he knew people in the area.
Once he set foot in the city of Camden, he never looked back — and that's one way he'd like people to remember him.
"I stayed," Doyle said after Mass. "I didn't come for a while and leave. I didn't ever want to move to a rich parish, never. I wanted to do whatever I could with those who had little."
After almost half a century, those efforts amount to a lot, embodying the church's guiding principle: "Liturgy leads to justice."
In the late 1970s, Doyle got the idea to rehab and sell homes cheaply to residents in Camden. The project flourished into Heart of Camden, which led to more than 100 new homeowners in the city.
Some 40 years ago, the pastor launched a food sharing program and pantry after seeing how residents were struggling to put food on their tables. The program creates a space where recipients and volunteers can mingle and break bread for an experience with "dignity and hospitality."
Doyle also helped open a community center and gym, open to all Camden residents, in 2012.
What's more, he wasn't above ruffling feathers to protect his community.
Part of the anti-Vietnam War "Camden 28," a group that raided a New Jersey draft board in 1971 to destroy records, Doyle never stopped denouncing violence abroad or at home.
"We have to keep praying for nonviolence," said Doyle, who still has a hard time grappling with gun violence. "It's a terrible plague on the United States."
Yet he didn't rely on prayers alone. In 2012, he helped plant 81 crosses in front of Camden City Hall. Each cross represented a homicide in the city.
For all he's done for the community, Doyle, quick to turn a phrase, likes to say he "failed nicely" because he wasn't able "to do all that should be done for people."
It's a phrase he wants on his tombstone, Doyle said.
"When you have a lot of poor people, you couldn't be successful," he said, pushing back on using the word to describe his time in Camden. "You could be helpful."
Besides, he said, the greatest title or label he could ever hold is that of "father."
"That's a nice word," he said of the name given to Catholic priests. "No man is worthy of being a father, but you try. There's no better title."
Doyle hopes to spend his retirement writing. To this day, he crafts a monthly letter to 5,000 people across the country, asking for donations for the parish school. His letters raise hundreds of thousands of dollars for the school each year.
He also likes to send friends and loved ones letters in his spare time — and Doyle said he'll do more of that in retirement.
A collection of his letters was published in "It's a terrible day … thanks be to God," a phrase he picked up from his grandfather. Perhaps in retirement, Doyle said, he'll publish another batch.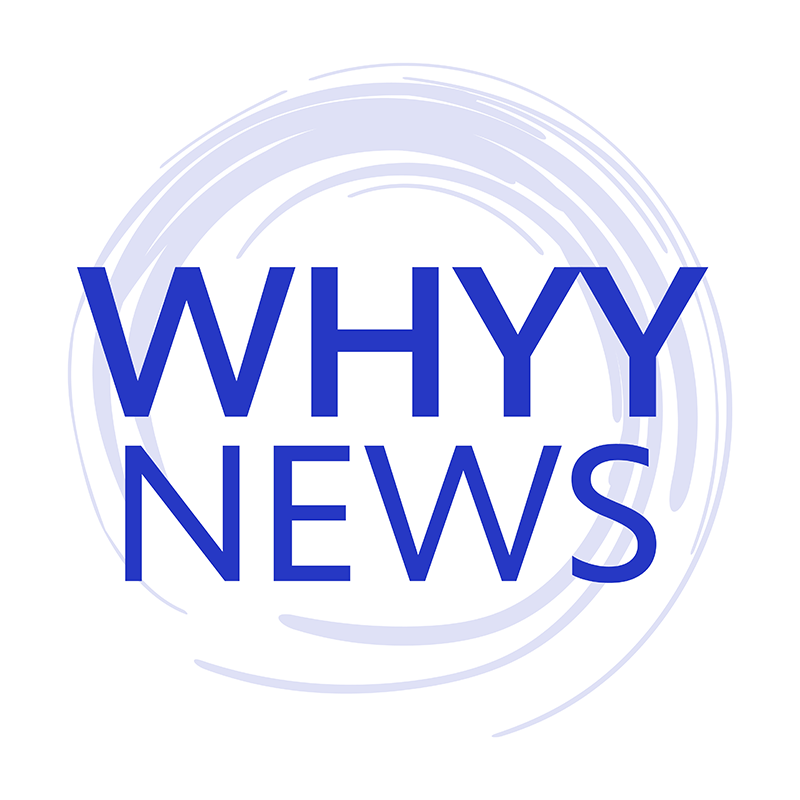 Get daily updates from WHYY News!
WHYY is your source for fact-based, in-depth journalism and information. As a nonprofit organization, we rely on financial support from readers like you. Please give today.