A donation that could advance the futures of students in Camden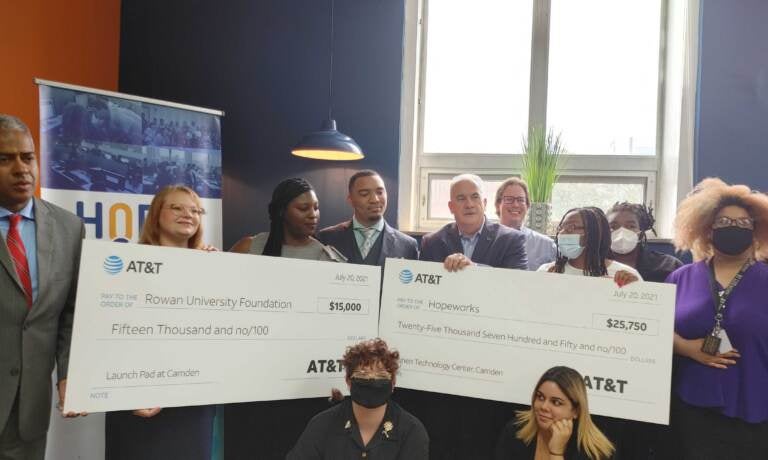 Some much-needed funding has been given to a pair of educational operations in Camden.
AT&T gave over $40,000 to Hopeworks and Rowan University to help Camden youth transition to post-secondary educational opportunities.
Dawn Singleton, senior director of student success and inclusion programs at Rowan University, says the funds are necessary to help first-generation students make the move to higher education.
"So when you find funding that is able to help you be able to provide technology access, literacy to students and their families… It's literally one in a million. It goes a long way, so I think it's definitely an opportunity that we're excited about."
Moises Figueroa is a Camden resident who works for Hopeworks. He says he is receiving an education in computer coding in an effort to further his career ambitions.
"The training of HTML, CSS, JavaScript, how to do coding… Once I'm finished my training, I'll get an internship here with Hopeworks, or any of the companies affiliated with Hopeworks, that need those skills."
Joe Divis, interim president of AT&T New Jersey, says this money is designed to give young people an opportunity as part of their work-readiness effort.
"If you look at the results of Hopeworks and the programs at Rowan, the results are there. That's why AT&T is proud to support what they are doing."
Divis says they are trying to help young people succeed in high school and move on to post-secondary education.
The communications provider is also working to bridge the digital divide. Hopeworks provides learning facilities equipped with computers that have internet access, which enables those who do not have a computer at home to go on the internet, take classes, and to apply for college and other positions that might not require a college education.
Rowan will use the money to offer literacy and technology courses to students says Singleton.
"We will be offering courses to students, showing them opportunities as it relates to higher education at Rowan, and how they can map out their future through college."
Singleton says the courses will, "offer them student success resources, as well as teach them about computers, how to apply to different colleges, build common applications, and things of that nature."
The program will be "hands-on, making sure they understand how to use programs and platforms to apply to college, to apply for financial aid resources, [etc.]"
The course is tailored to first-generation college students because Singleton says "when you are a first-generation college student, you don't have an example. You don't have the information from family members." Sometimes that's a barrier, she says, and this program is designed to remove the barrier in order to ease the transition to a post- secondary education.
Camden Mayor Victor Carstarphen says, as a person who has dealt with youth throughout his life as a coach, "It's important that we help feed the dreams of our youth, help them understand, and find good foundations for them."  He adds that the money is going to help "paying it forward" to improve the lives of what he refers to as "Team Camden," the youth who need assistance.
Camden County Commissioner Director Louis Cappelli Jr. says the donation is significant because the groups provide "meaningful hope and opportunity" for all the children of Camden city. He added the youth "cannot survive without partners in the real world giving them the funds that they need to provide opportunities." He adds there are stories about both organizations that have shown successes helping youth better themselves.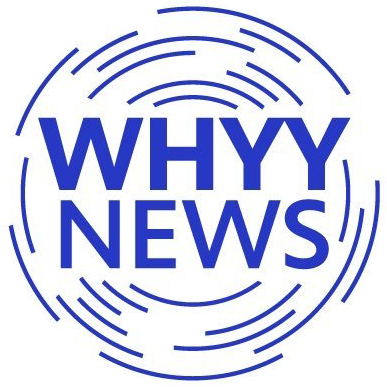 Get daily updates from WHYY News!
WHYY is your source for fact-based, in-depth journalism and information. As a nonprofit organization, we rely on financial support from readers like you. Please give today.