9 more charged with Sandy fraud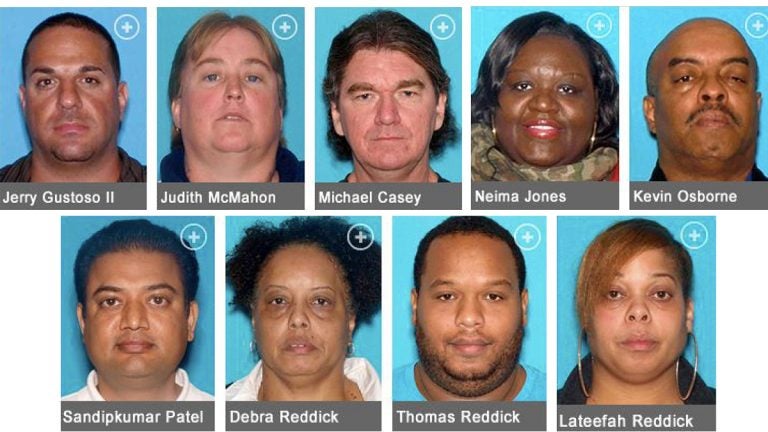 New Jersey authorities have charged criminally nine more people with filing fraudulent applications for federal relief funds related to Superstorm Sandy, state officials announced.
State authorities have charged 71 people for allegedly engaging in this type of fraud since March 2014.
The state alleges that, in most cases, the charged individuals have filed fraudulent applications for relief funds offered by the Federal Emergency Management Agency (FEMA), and in some cases, also applied for funds from a Sandy relief program funded by the U.S. Department of Housing and Urban Development or low-interest disaster loans from the Small Business Administration.
One of these cases involves a Toms River motel owner who authorities allege stole more than $80,000 from a FEMA program that directly paid motels and hotels for housing displaced residents.
"We charge that these defendants stole from disaster relief programs and by extension from the victims who were hardest hit by the storm," said Attorney General Porrino. "We'll continue to charge every cheat we identify who diverted funds from these recovery programs and from victims in need."
Those most recently charged include Jerry Gustoso II, 44, of Hoboken; Debra Reddick, 58, of Newark, her son and daughter, Thomas Jamar Reddick, 34, of Newark and Lateefah Reddick, 38, of East Orange, Debra Reddick's niece, Neima Jones, 32, of East Orange and another relative of Debra Reddick, Kevin Osborne, 55, of Newark; Michael J. Casey, 51, of Point Pleasant; Judith McMahon, 47, of Manahawkin; and Sandipkumar Patel, 43, of Edison.
All were charged through a complaint-summons, authorities said.
[Click here to read the allegations against each defendant.]
"Stealing any type of public aid is reprehensible, but it's especially egregious to steal relief funds in the context of a historic disaster, when every dollar is needed for recovery," said Director Elie Honig of the Division of Criminal Justice. "We'll continue to pursue these prosecutions with our state and federal partners, so we can guard these funds and deter this type of criminal conduct in future emergencies."