Dover's 18th Century Market Fair, CoroAllegro celebrates thirty years, Beauty and the Beast JR and more things to do this week in Delaware
From concerts and movies to special events for the whole family, there is always something to see and do in Delaware. Here are some of our picks.
New Castle County
Thy Geekdom Con, November 5th
Thy Geekdom Con is a multigenre event. It is a celebration of all things geek in pop culture featuring panels, artists, crafters, board games, comics, cosplay, TV/Movies, video game tournaments, tabletop games, anime, and more. This event is being held in the DoubleTree Hilton Wilmington and we will be utilizing over 14,000 square feet for this event. There will be two floors spanning two separate ballrooms, three large functions rooms, among other areas to be filled with none other than Geekdom's Finest.
CoroAllegro: 30 years of music from the 30s, November 11th & 12th
CoroAllegro is 30 years young! Our anniversary season starts with 30 years of music from the 30s. This performance will highlight some of the best choral music of each century, from the 1430s to the present. Featuring music from Dufay, Monteverdi, Bach, Mendelssohn – even Gershwin and Hoagy Carmichael. There's something for everyone at this event! OperaDelaware Studio, Wilmington.
Kent County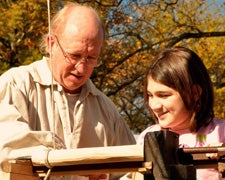 First State Heritage Park 18th Century Market Fair, November 5th
Leave the 21st century behind at the First State Heritage Park 18th Century Market Fair which recreates the sights and sounds of the autumn market fairs held on The Green in Dover in the mid-1700s. Children will enjoy the hands-on activities. Watch demonstrations of traditional trades and crafts like glass making, woodworking, blacksmithing and spinning. 18th-century-style music and dancers add to the period atmosphere. Vendors and refreshments round out the day. The Green, Dover.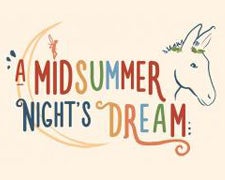 Young Actors Guild presents A Midsummer Night's Dream, November 11th & 12th
The Young Actors Guild, Inc presents it's own adaptation of "A Midsummer Night's Dream" adapted by its very own YAG participants. "A Midsummer Night's Dream" deals with the universal theme of love and its complications: lust, disappointment, confusion, marriage. The plot focuses on three parallel stories: the trials and experiences of two sets of lovers camping in a magical forest, the world of the Fairy King and Queen and their elves, and a group of rough craftsmen attempting to stage a production of "Pyramus and Thisby" for the wedding of the Duke of Athens. Smyrna Opera House.
Sussex County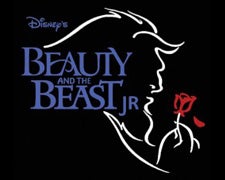 Beauty and the Beast JR, November 11th – 13th
The classic story tells of Belle, a young woman in a provincial town, and the Beast, who is really a young prince trapped under the spell of an enchantress. If the Beast can learn to love and be loved, the curse will end and he will be transformed to his former self. "Be Our Guest" and step into this enchanted world featuring songs from the animated feature. Clear Space Theatre, Rehoboth Beach.