1,000 drivers revving up to test idea of replacing fuel tax with mileage-based user fee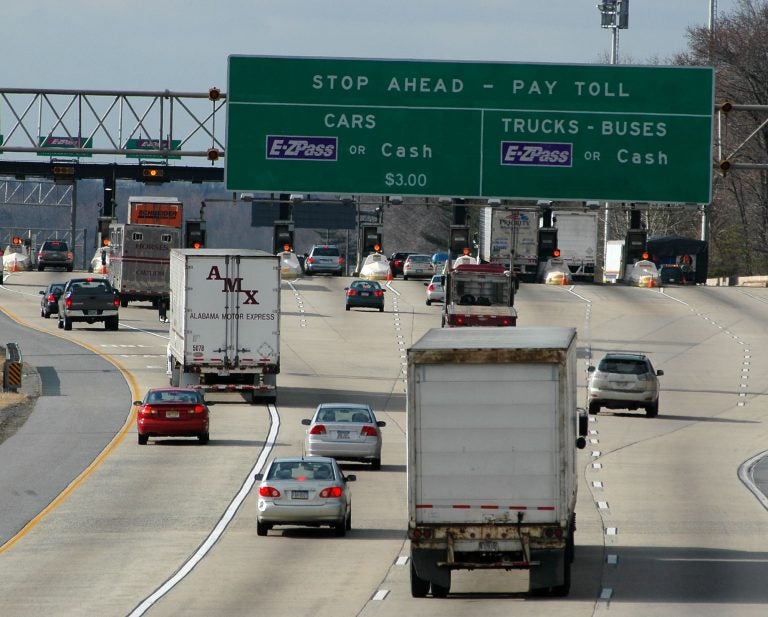 Delaware has won a third federal grant to explore the pros and cons of a taxing system that would charge drivers based on how far they drive.
Funds states earn through a tax on fuel have declined as car manufacturers have improved fuel economy. That has led to a federal study into alternative ways to fund U.S. highway maintenance and repair. Since 2016, Delaware has been the testing ground for that study in partnership with the I-95 Corridor Coalition, a group of states on the East Coast from Maine to Florida.
The next five-month trial is set for summer with 1,000 volunteers test-driving the technology that tracks the distance they drive to determine possible tax costs.
"We want folks that are curious about this, that think it's a horrible idea, that think it's a good idea," said Patricia Hendren, coalition executive director. "Most of the participants will be in Pennsylvania and Delaware, but we will be recruiting volunteers from other states along the East Coast."
Drivers taking part in the test connect a tracking device to their car's on-board diagnostic port. That device sends information about how far the car has traveled to a third-party group, which forwards the data to researchers. Volunteers are able to choose whether they want the device to track their location or just the distance.
"It's very important that your personal data does not go to DelDOT, for example, or the U.S. Department of Transportation," Hendren said. "There's no personally identifiable data that gets into public sector hands."
The earlier study phase involved 155 drivers selected by the coalition. After three months, the number of those drivers who supported the user-fee fee increased from 75 to 80 percent, according to the coalition's report.
The number of testers concerned about privacy of their personal data dropped from 57 to 30 percent.
"That's a trust issue, there's been enough challenges with people trusting the protection of their data, and that's going to be a part of this conversation, too," Hendren said.
Testing to run through 2021
Drivers in the first test included senior staff from departments of transportation, members and staff from state legislatures and the U.S. Congress. Representatives from the trucking industry and toll authorities also took part.
A group of truck drivers started another segment of this testing in October to explore the unique challenges this idea would pose for the trucking industry. Over the first four months of that test, the 59 trucks involved have covered more than a million miles across 27 states.
"The trucking industry is a very heavy user and payer of our system, and they're very heavily regulated," Hendren said. "We wanted to know how would a distance-based fee work within their current regulations."
The coalition will interview the drivers and hold discussions among truckers to hear their concerns.
The coalition itself is neutral on the usage-based fee to pay for roads. Hendren said the one thing they agree on is that the current model for highway funding is not sustainable and could pose a greater burden to poorer drivers.
"It's actually more of a regressive tax on lower-income households and folks living in rural areas, where they typically have older, less fuel-efficient vehicles, so they're paying more."
The five-year study will end in 2021 with a report about the feasibility of a mileage-based user fee.
"Is this the funding source of the future? I think we'll have enough information to make a recommendation at that time," Hendren said.