100 Philadelphians to participate in a decade-long listening project
A new project from Philadelphia Contemporary brings 100 residents together for 10 years to listen to one another. Here are some takeaways for the rest of us this holiday.
Listen
4:19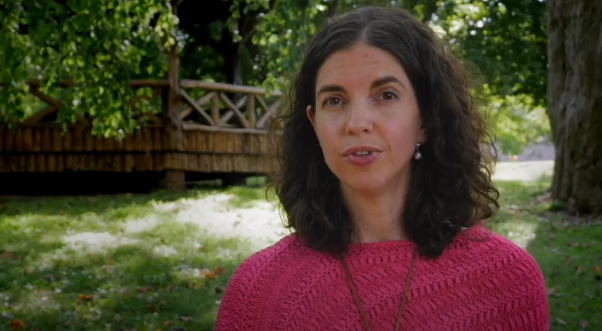 As we gather for the holidays, our ability to pay attention to others can be put to the test.
Earlier this fall, Philadelphia Contemporary began an experiment that brings together 100 city residents for conversations in pairs — one per year, for 10 years.
Marilupe de la Calle of West Chester is a listening advocate for the project called 100 People Listening: A Shared Decade.
She tells WHYY's Morning Edition host Jennifer Lynn that the undertaking is rooted in the question: Are we listening?
Note: The following interview has been edited for length and clarity.
—
That is the question fueling this whole project. This is how it all got started in 2017. A wonderful artist named Destiny Palmer posed this question: "Are we listening?" It came about after the results of the 2016 presidential election, and Rob Blackson, who's the director of this program, who is a true visionary, wanted to explore this question and bring it into a tangible project.
And people were able to meet where they wanted to meet for an hour to have a conversation. There were some guidelines to make sure that they knew that they could relax. It was safe. It wasn't going to be shared. And then later they were able to journal about this. And these journals will be saved over the 10 years. And what happens to the journals? 
They're going to be collected at the end and they're going to be donated to the Philadelphia Free Library for a special collection. The idea is that with these 100 listeners becoming better listeners over this decade, they're going to bring this good quality of listening wherever they go. They're going to bring this new quality … and then this is how we make change.
Listening seems easy, but it can be difficult to do in a way that makes a person feel listened to. We're in the holiday season. It's a time for lots of gatherings. And even with COVID's presence, I think more people are gathering. I saw that around Thanksgiving. What do you suggest we do to become good listeners when we catch up with friends and family and others?
Yeah, I would invite people to try at least four five minutes to connect with someone and pay really good attention to what the person is saying, just intentionally in your mind. Prepare to listen well and then see what happens. Observe what happens in the other person. Observe what happens to yourself. Try to bring the quality of attention in, which you invite with your nonverbal signals. You're saying, "I'm here" without words. You're saying, "Tell me more." And you didn't even have to agree with what the person is saying to be giving them the gift of holding that space in which they get to share who they are.
Yeah, it can be an intellectual experience or an emotional experience.
Yes, it could even be a superficial, brief encounter with someone at the grocery store. It doesn't have to be deep in the topic. It can be, "I see you. I notice that you're there."
What about listening to yourself?
Yeah. Beautiful question. OK, so what quality of inner dialog do you bring to yourself? Are you gentle with yourself? Are you critical? Can you bring a quality of presence and compassion when you make a mistake when things are not going as planned? You can listen to yourself in your own head, in meditation, in journaling, or if somebody is willing to be witness to what you have to say. It's remarkable how the mind can find its own solutions when you let it explore.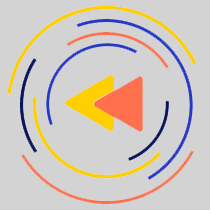 Saturdays just got more interesting.
WHYY is your source for fact-based, in-depth journalism and information. As a nonprofit organization, we rely on financial support from readers like you. Please give today.