Pop-up bazaar in Chestnut Hill celebrates Indonesian culture
Listen
5:29
Indonesia is an archipelago between the Indian and Pacific oceans, with 17,000 islands and so many microcultures, identifiable by unique traditions.
A pop-up bazaar along Germantown Avenue in Chestnut Hill is a marketplace of fair-trade crafts and art, handpicked in Indonesia by artist and educator Laura Cohn.
Cohn, of Mount Airy, has lived in Java and Bali, where she absorbed the language and put her hands to work in batik.
WHYY's "Morning Edition" host Jennifer Lynn recently visited Cohn's shop, a great place to learn about Indonesia and its people.
—
Where does the tour begin, Laura?
We have to start in Bali because that's the homeland of where I first went in 1988, and I traveled there on a whim from Australia and I fell in love with the culture because of the connection in Hindu dharma and between art and life is much more integrated than it is in the West. So I love the fact that a farmer will also paint or dance, or a bank teller will also play the gamelan.
I like that, the dharma between work and art is integrated. 
Yes.
And you became a batik artist. 
There's a phrase in Indonesian … you kind of fall in love. And I fell in love … with batik because as an oil painter, you can be really exact with oils. In batik, you have to give up control. Especially the dyes I was working within Indonesia, because they're solar-activated. Depending on the weather one day, it might be very well that I couldn't get the right palette of blues because you have to put the dye fabric up to the sun. And if it's a cloudy day or the monsoon season, you don't get the right palette, so you have to really be willing to let go. And that was a great lesson for me as an artist.
Some of your art is on the walls here, and there are other items that have batik on them. Pieces of wood, cloth are used. Describe the technique of batik. 
It's like block printing or resist printing. When everyone was little and you cut an apple or a potato … and you print it in ink and you put it on, it's a resist print. And so you build up layers of wax, and then dye, and then wax, and then dye. And then eventually you take this cloth and you boil it in hot water and the wax comes off and there's this beautiful piece that presents. So it can be just fabric, but mine look like paintings.
There are a lot of things that make noise in here. There are wind chimes.
We use a lot of wind chimes in Indonesia because it's a very windy place. But a lot of it is also to keep the critters out of the rice fields. It's essential to their culture that they keep the rice from being eaten by everybody.
And looking up, I love what's on the ceilings. Dangling from the ceilings are all these kites. They are large and colorful and shaped like animals and insects.
They are amazing flyers, and they come with a serious kite string that's like a wooden handle that you are meant to really go flying, because in Bali, they fly kites that are … 150 feet. Yeah, with long tails, people love them. My kites sell out in the first two or three weeks. This is all I have left that's on the ceiling.
Now, you were speaking in Indonesian. Yes, to your friend who is here today. Sinta, how are you?
Fine. How are you?
Tell us who you are. 
I'm Sinta Penyami Storms … I'm a traditional Indonesian dance artist.
You have your own studio, and you occasionally dance here. What is the dance that you do?
When I dance, I'm storytelling. My body goes with the story I'm telling. If I'm going to be dancing as a warrior, then, like my body language is going to be really precise and, you know, strong. But when I'm dancing as a princess, my body moves freely with very intricate hand movements. We connect people through dance and even bridging the culture, Philadelphia and Indonesia, through this dance. A lot of people come and have no memory or connection whatsoever. Maybe they're second, third generation, but then the first generation is really nostalgic about our culture. So our dance really becomes a place where you can experience the culture, but also healing through the culture because traditional dance really teaches you how to be balanced, that you have to dance on each side of the movements.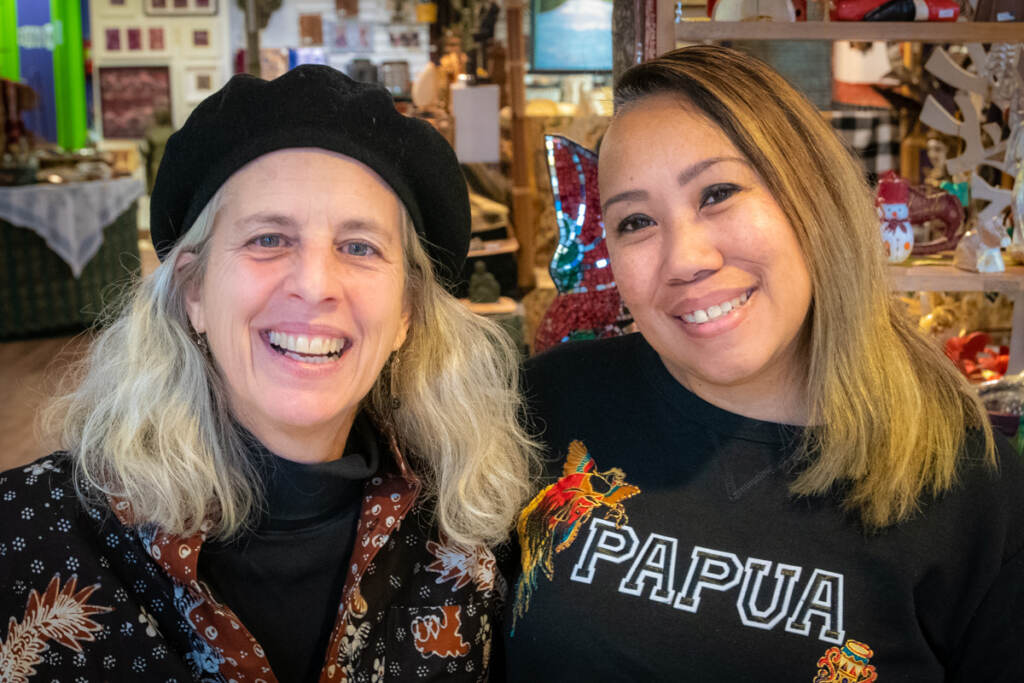 That sounds really nice. Laura, this goes hand in hand with who you are. You describe yourself as an educator. It really is important to you to explain your unique experience. Why is that so important?
Little things where you can find a connection between us and the other is a way to build a bridge. When you walk into the show or you have a conversation with me, you leave having learned about a part of the world that you didn't anticipate. And that just opens up our heart, and that's a really important piece of dialogue that we need to have.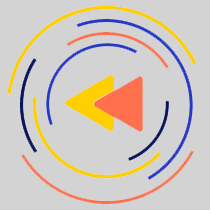 Saturdays just got more interesting.
WHYY is your source for fact-based, in-depth journalism and information. As a nonprofit organization, we rely on financial support from readers like you. Please give today.