'Pray, pray your hearts out,' Eagles fans
Listen
4:33
If you read the signs, "From Wentz we came, in Foles we trust" and "Philly believes in you … St. Nick," Eagles fans throughout the city have faith that this team will deliver a Super Bowl championship.
Super Bowl LII has been framed as a classic David vs. Goliath battle, and religious congregations across the region have also embraced the Eagles' underdog status.
After crushing the Minnesota Vikings in the NFC championship game, Eagles quarterback Nick Foles showed his gratitude in a post-game interview.
"All glory belongs to God. In this moment, it's unbelievable. It's humbling," said Foles as a choir of fans sang the Eagles fight song at Lincoln Financial Field.
On the field, the Eagles have long thanked a higher power for their athletic feats.
But off the field, for fans, is it fair game to appeal to a higher power for a win on Sunday? And will their prayers be answered?
Spiritual leaders from across the region weighed in with their thoughts before Sunday's game.
At the Greater Exodus Baptist Church on North Broad Street, you can barely hear the rumble of the subway underneath the calls from the Rev. Dr. Herb Lusk to his congregation on Sundays.
Lusk, a former Eagles running back, made NFL history on Oct. 9, 1977.
At the Meadowlands, in the second half of a game against the New York Giants, Lusk caught a toss from quarterback Ron "Jaws" Jaworski and ran for 70 yards.
"It was a sweep around the left side, and I saw some daylight because of some good blockers in front of me and took that daylight and ran to the promised land," said Lusk.
When he reached the end zone, he dropped to his knees and became the first NFL player to pray in gratitude for scoring a touchdown.
Today, Lusk is also head chaplain for the Eagles. He leads coaches and players in Bible study and chapel services.
He says, of course, Eagles fans will be praying for their team, but New England fans will be praying for the Patriots. The difference, he said, is how thoroughly the teams have prepared and what they're willing to sacrifice.
"We're not just simply talking about divine intervention here, which is the most important thing, but this team has a ton of talent," he said. "These boys can play."
As a former player, Lusk said he has a sense of what the players may be feeling, and he's tasked with delivering a message to the team before game day.
Although he's waiting for the right moment to conjure his message in Minnesota, he offered this nugget: "If the Eagles will just start where they are, use what they have, and do what they can — victory is coming."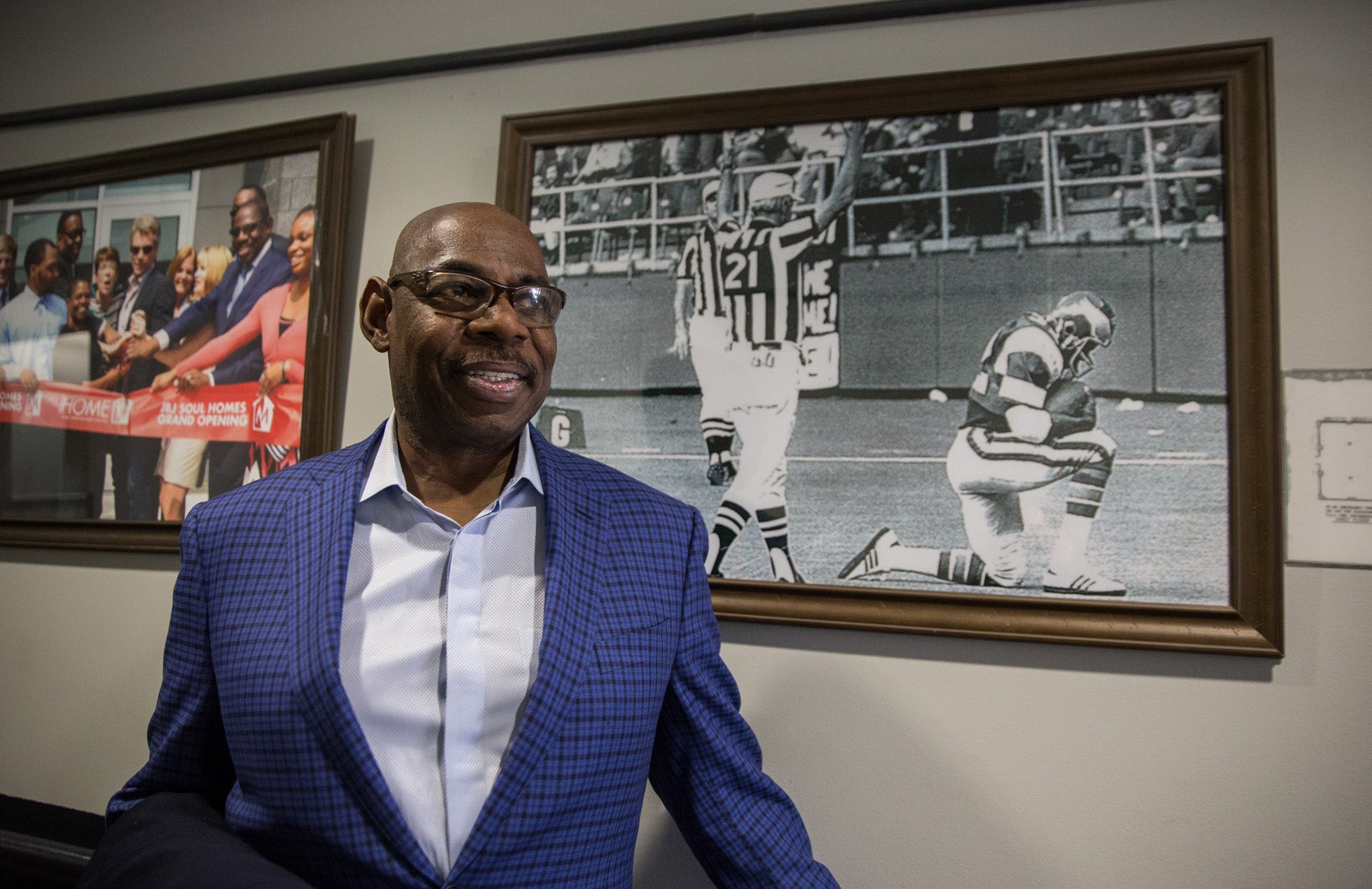 In Delaware County, Sister Virginia Paschall, principal at Blessed Virgin Mary School in Secane, is a devout Eagles fan.
She's been giving analysis and making predictions on WPVI's Action News since the postseason.
Before the Eagles barreled over the Atlanta Falcons in the playoffs, Sister Virginia called out the doubters.
"All you skeptics, who think we are going to be one and out in the playoffs, there's a saying in Philly.  Hit it sisters: You got to believe!"
She believes the faith and the charity Eagles players, such as Carson Wentz, have openly expressed have helped unite the team.
And Sister Virginia never bets against the power of prayer.
Before morning Mass this week, she put a few dollars in the prayer box and lit a candle for the Birds.
"And [I] just said, take us all the way."
On Sunday, she'll be at the Immaculate Heart of Mary sisters' retreat praying and cheering for a win.
Her prediction: Eagles, 27-Patriots, 24.
"If it were up to God, and if God really did make choices, he would obviously choose the Eagles," said the Rev. James Martin, a Jesuit priest, author and editor-at-large for America Magazine.
Having grown up in Plymouth Meeting, he said Philadelphia sports games dominated the soundtrack of his youth.
To him, it's completely appropriate and forgivable to pray for that perfect spiral pass and touchdown.
"Philly fans should feel free to pray to God. Whether or not God is going to answer or God cares about the outcomes of sports games, I'm not sure. But, absolutely, go for it," he said. "Pray, pray your hearts out."
This Super Bowl, Martin said he's reminded of his father and that being an Eagles fan means being connected to a larger community — and that's a part of religion.
"In the words of the great saints, fly, Eagles, fly."