Locking down with Grandma: How multigenerational living can be beneficial for the oldest and youngest generations
Listen
7:37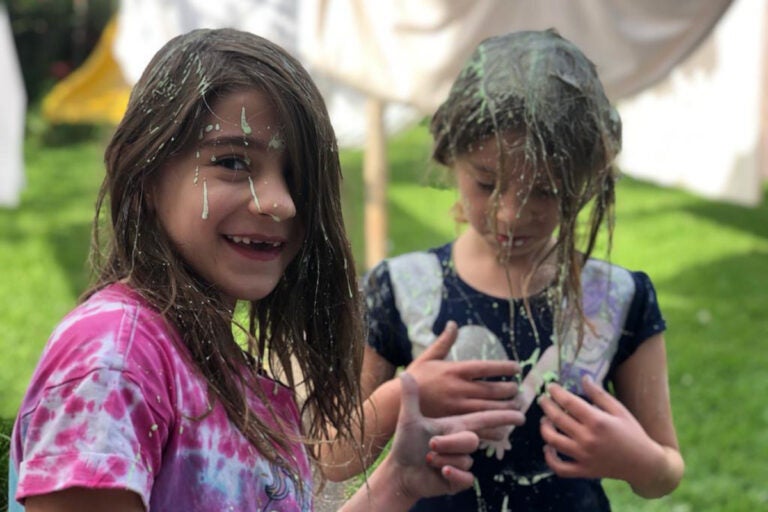 This story is from The Pulse, a weekly health and science podcast.
Subscribe on Apple Podcasts, Stitcher or wherever you get your podcasts.
---
The peaceful lull of dusk was abruptly interrupted by loud squawks and discarded half-eaten walnuts being hurled from the tree above.
"Cockatoos!" my niece Amelie exclaimed, referring to the golden crested white Australian parrots that had just descended.
"They've come for their dinner," my mother, Rose Bongiorno, replied. "They come in the mornings, and they come in the evenings."
It was getting cool and dark, and my mum had just wrapped up a tour of our garden with my two nieces, Siena, 7, and Amelie, who's 9 years old.
In early July, Melbourne became the epicenter of Australia's second wave of the coronavirus, and we had one of the longest lockdowns in the world. You could only leave your home to go to the grocery store or a medical appointment, or for an hour's exercise. There was also an 8 p.m. curfew.
For the kids, that meant trying to find interesting activities around our home. Thankfully, my mum, who's not only a mother of nine and a grandmother of 14 but also a teacher, is great at making the best out of what we have.
"It was challenging trying to think of different creative things for them to do, because they would get bored very quickly," she said.
But she had some early success leading tours of the garden and getting the children to observe the seasonal changes of the trees and plants.
For the past six years, I've been living in New York City, but earlier this year I decided it was time to come home, mostly to spend more time with my mum, who just turned 82. My dad passed away when I was young, and she lives with my older sister, her husband and their two kids.
I'd planned on living with my family for just a couple of months, but then the pandemic hit and moving out wasn't really a possibility. I also wanted to be close to help out my mum.
For so many children and their grandparents, the pandemic meant separation. There were those bittersweet photos of a grandmother or grandfather touching their young grandchildren through a pane of window glass. For my household, the generations were able to stay together.
"I think it would have been extremely lonely if I'd been in lockdown on my own," my mum said.
She worked hard to keep the kids engaged, not just helping out with home schooling, but also encouraging new activities. Friday night became games night, Saturdays were family movie nights, and on random nights of the week we were treated to living room concerts hosted by my nieces, in which they would perform rehearsed choreographies to the latest pop song before allowing us to choose a song each and join in the dancing.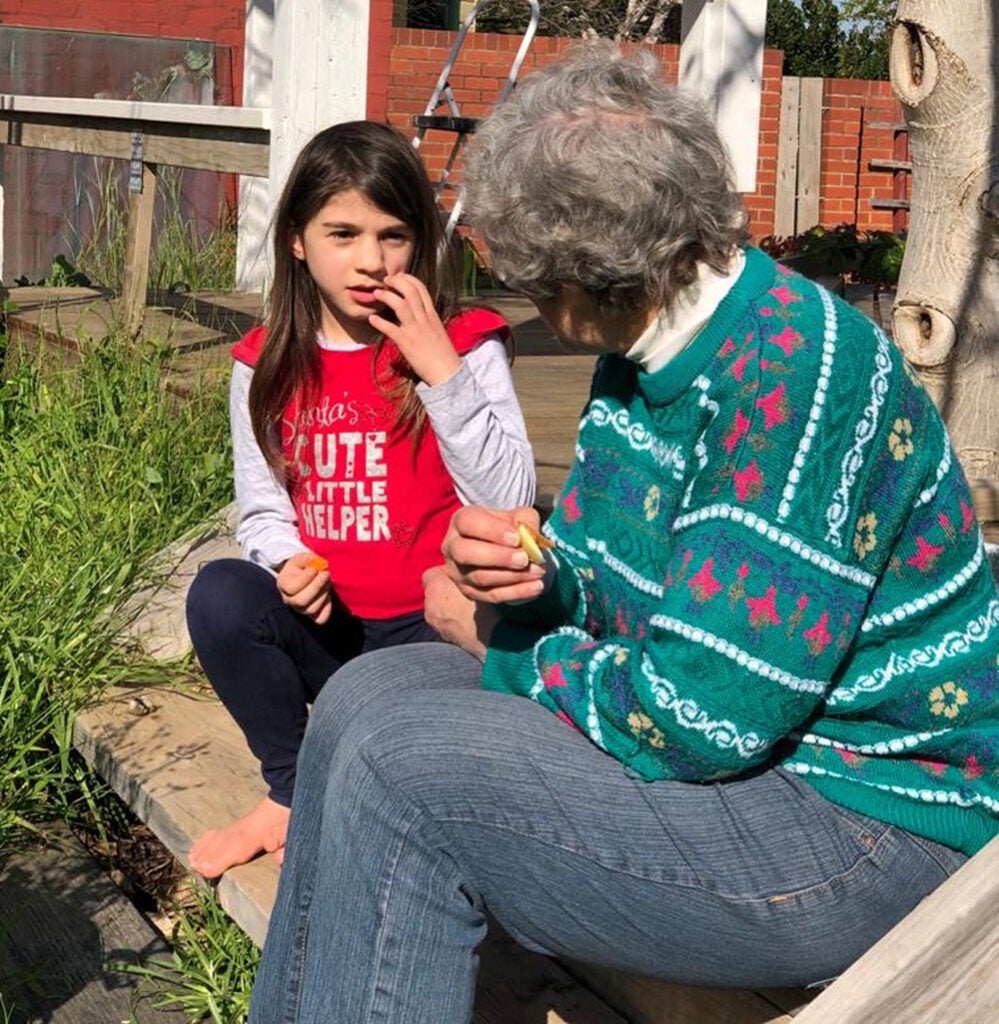 My family's Italian Australian, and we've always lived with our grandparents, but around Australia there's an upward trend in multigenerational households. Elisabeth Shaw, a psychologist and CEO of Relationships Australia New South Wales, said multigenerational living is especially beneficial for the oldest and youngest generations.
"For younger children, if they've got a positive relationship with their grandparents, that will stand them in good stead the rest of their lives, because grandparents often do have the time and space to be attentive and affirming and validating. The kids can have fun with their grandparents often and learn nice things."
Edgar Liu, a senior research fellow at the University of New South Wales' City Futures Research Centre, who has researched multigenerational living, agreed.
"When it comes to different age groups, grandparents particularly liked having grandchildren around." Liu said. "And that goes the same with parents, the middle generation as well, they actually like having a family connection across the different generations, that they can actually pass on knowledge, from one generation to the next."
Liu said that while housing affordability is one of the key drivers behind the growth in multigenerational living in Australia, those he interviewed said that companionship is one of the biggest benefits. But that constant companionship can also come with its challenges.
"I remember this one quote [from an interviewee]: 'It's great that there's always someone there, but at the same time, there's always someone there. You just can't escape.'"
But as in any relationship, Shaw said, open and honest communication is key.
"Even calling family meetings," she said, "it sounds like something you do on television, but sometimes you can go around the room and say, 'Let's all talk about one thing that we appreciate about how we've managed this, and what's one thing that's really annoying that we could change.' Then it's a norm, it's a group norm that everyone's had permission to say something."
After several months of lockdown, Melbourne has finally got the virus under control, having recorded zero new cases for the past month. It's a relief. The kids are back in school, and we're allowed to go out and meet friends. But the kids are especially happy they get to do what they love doing with Grandma outside the confines of the house and garden.
"My favorite thing to do with Grandma is go to the library," Amelie said. "We get to choose one or two books of our choice, and I usually choose chapter books. And my second favorite thing is probably going to the park after the library, cause we bring biscuits and have a picnic."
Still, there's plenty of time at home for the kids to hang out with their grandmother and keep her up to date on the latest schoolyard games from rock, paper, scissors to Uno and two truths and a lie.