Lawmakers move to ban N.J. pension fund investment in gun manufacturing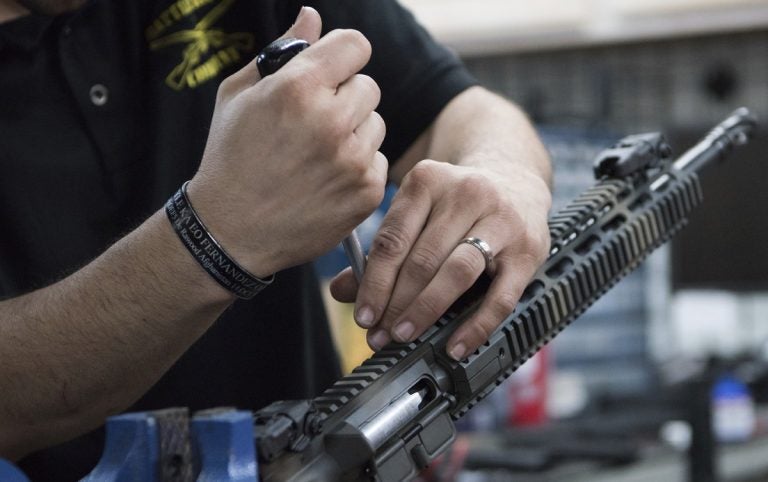 Some New Jersey lawmakers are introducing legislation to ban the state's public employee pension funds from investing in companies that manufacture guns.
Assemblyman Eric Houghtaling, one of the bill's sponsors, said gun makers should not profit from New Jersey pension funds.
"We want to set an example," said Houghtaling, D-Monmouth. "I think if we're really committed to gun control, we need to have a starting point and move and continue forward."
State Sen. Vin Gopal agreed.
"We want to send a message to our children that this is not a healthy way to go to be spending tax dollars on these guns that are out there killing kids all over the country," said Gopal, D-Monmouth.
But Assemblyman Hal Wirths brushed off the legislation as an attempt to politicize tragic shootings.
"These are companies that are making weapons for law enforcement, for the military, the people that protect all of us," said Wirths, R-Sussex. "So I think it's politics as usual and that we should leave it up to the experts where to invest their money."
Tom Byrne, chairman of the State Investment Council chairman, said he'd welcome the ban.
"I have asked the staff that we not own any [stock from] gun manufacturers," he said. "I've been assured that we do not own any firms that produce semiautomatic or assault weapons, thank heavens."
The ban would not hurt the pension funds' returns, he said.
WHYY is your source for fact-based, in-depth journalism and information. As a nonprofit organization, we rely on financial support from readers like you. Please give today.