Princeton Panera Bread gunman is dead, says N.J. AG's office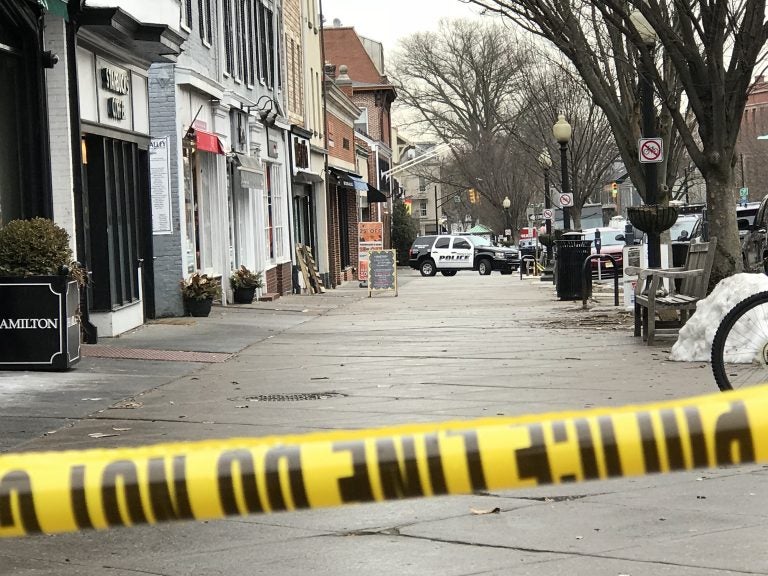 Updated: 5:59 p.m.
—
The armed man who had been holed up in a restaurant in Princeton, New Jersey since just before 11 a.m. Tuesday is dead, according to the state Attorney General's office.
Police fatally shot the man just before 3 p.m., after negotiators failed to convince him to surrender peacefully, the AG's office said in a statement.
There were no other injuries, according to a spokeswoman. Customers and workers were able to flee the Panera Bread on Nassau Street after the man entered mid-morning.
Law enforcement officials are withholding the suspect's identity until they can notify his family members.
For hours, police closed off Nassau Street between Washington and Witherspoon streets, a busy section of the borough's main drag bordering Princeton University.
Police asked people to stay out of the area. After the incident began about 10:45 a.m., police surrounded the building and began negotiating with him, according to Princeton University.
The university evacuated the two campus buildings closest to the restaurant — Henry House and Scheide Caldwell House. Classes are not in session this week during spring break, according to Princeton's website.
.@PrincetonPolice were called to the Panera restaurant on Nassau Street across from the #PrincetonU campus, and they have an armed man surrounded inside the building. https://t.co/8LSRzYjVxQ

— Princeton University (@Princeton) March 20, 2018
At the advisement of the Princeton Police Department, the library is currently locked down due to the police activity occurring on Nassau Street. People are allowed to enter the building but are not allowed to leave so as not to be outside in downtown Princeton.

— Princeton Library (@PrincetonPL) March 20, 2018
Some university community members received a call from Princeton's notification system call saying shots had been reported and a shelter-in-place order was issued. No shots were fired, and there is no shelter-in-place order, according to the university.
Students and staff at Princeton public schools sheltered in place during the school day. Students were dismissed as usual after getting the all-clear from the local police department, said Brenda Sewell, a spokeswoman for the superintendent's office.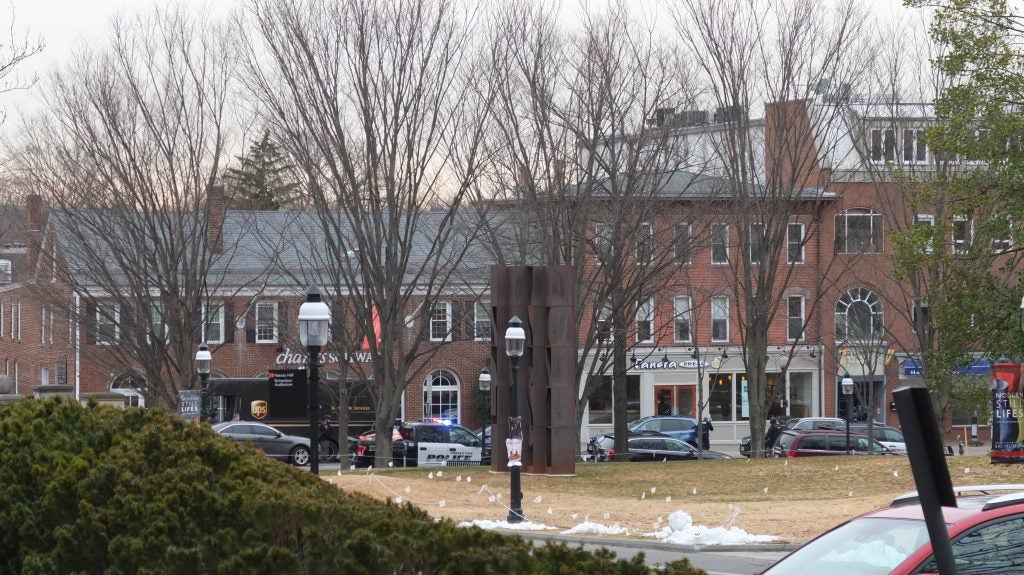 John Buck Kerlin, 66, is a State Farm agent whose office is on the second floor of the Panera Bread building. Kerlin and the rest of the staff were only let out of the building via a back fire escape around 2:30 p.m. 
They could not hear gun shots or other activity, and all they could see was police activity outside. Staff members locked the doors after they heard police outside. 
Kerlin said he has worked in the State Farm office for 10 years, and he's never experienced anything like this.
"It is very odd and unusual, I'm sure, but hopefully everyone will be OK," he said. "That's the main thing. Nobody gets hurt and I don't know where they are on that."
Kerlin said he is a "proud gun owner and member of the NRA."
"My only concern is why I don't have a gun in my own office to protect myself from people like that," he said. 
After he was unable to exit the building this afternoon, Kerlin said he felt like a "hostage" and a "victim."
"He's got one and I don't," he said. "What, am I going to attack him with my stapler?"
Multiple businesses in the area were ordered to shut down by police this afternoon, including the Princeton Record Exchange.
Jon Lambert, the owner of the record shop, said one of his regular customers rushed into the record store with others who had fled Panera, saying a gunman had entered the restaurant, about 10:30.
Police gave him a choice to either lock all doors to the shop, or close. He chose to close.
Carlo Russo, 65, a Princeton resident, said he learned of the active shooter when his wife called and told him not to go biking around town as he planned to do. Instead, he walked downtown to grab lunch and see if he could see anything from behind the police caution tape at Witherspoon Street.
"We're in dangerous times," he said. "I think we are all very stressed out as a society right now, and people are easy to snap."
Pamela Wells, 64, another Princeton resident who was going to catch the bus on Nassau Street, was just in the Panera Bread eatery Monday, she said. She called it "shocking" for the area, and it made her "nervous" because of all the recent development in the area near the university.
"It's just not natural for Princeton for this to happen," Wells said. "I know it's probably a person who's not even from here. And that's a wide guess, because you never know, people can grow up and come back. Or it could be somebody who's familiar with the area. But to be in Panera Bread, it's just weird."
This is a developing story. Check back for updates.
Dana DiFilippo, Alan Tu, Katie Colaneri, and Joe Hernandez contributed reporting.
—
Correction: A previous version of this story incorrectly reported the reaction at Princeton public schools. They sheltered in place, and students were dismissed as normal.
WHYY is your source for fact-based, in-depth journalism and information. As a nonprofit organization, we rely on financial support from readers like you. Please give today.