Dave Perri's controversial solution to Philly's housing crisis
Licenses and Inspections Commissioner Dave Perri wants to radically rewrite Philadelphia's zoning code to make room for smaller, more inexpensive housing units.
Listen
2:30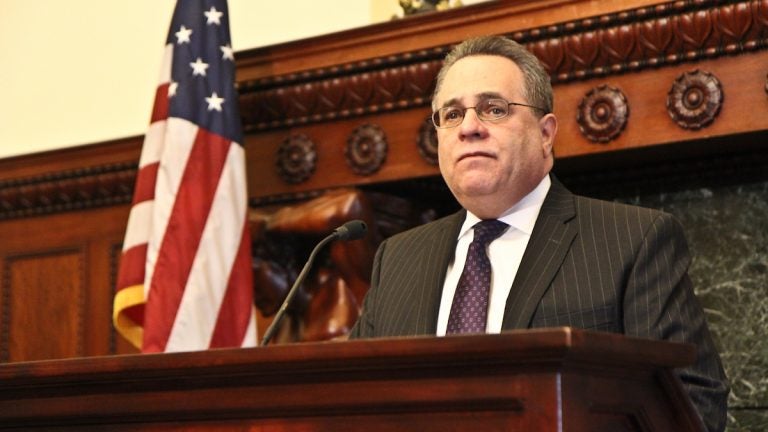 Licenses and Inspections Commissioner Dave Perri wants to radically rewrite Philadelphia's zoning code to make room for smaller, more inexpensive housing units. Specifically, he wants to allow more rooming or boarding housing in residential neighborhoods where this type of informal multifamily dwelling is typically barred, pushing operations into the shadows and making regulation difficult.
"We have an affordable housing crisis, but a prohibition against establishing the most inexpensive form of housing in the areas where they are needed most," said Perri in an interview with PlanPhilly. "The code is out of sync with reality. The question is how can we responsibly put rooming houses back into neighborhoods?"
Defined roughly as a communal residence with multiple occupants who share kitchen and bathroom facilities, city codes prohibit these makeshift apartment buildings in most of the city's neighborhoods, especially outside of  Center City and University City.
The restriction hasn't prevented people in the nation's poorest big city from seeking out the alternative to rents that can easily swallow a minimum wage worker's paycheck, city records indicate.
Only 82 rooming houses have been legally established in Philadelphia since 2006, according to L & I data. Yet every year, the agency conducts over 500 inspections based on neighbor complaints about illegal rooming houses.
In late 2016, L&I started a campaign of proactive rooming house investigations. The latest agency records show that the campaign has resulted in 356 inspections turning up 187 violations. Of those, 23 properties were sent to court and 15 shut down — 8 percent of those found with violations.
Perri believes the properties that have come onto the city's radar constitute only a small fraction of the rooming houses in operation. If these dwellings were on the books legally, regulating them and keeping tabs on their safety would be much easier, he says.
"We need to start a dialogue, try to rethink this, and create a way of controlling this type of occupancy," said Perri. "It's out there because there's a demand for it. So it behooves us to figure out a way to properly regulate it."
Although they are generally not easy to detect from the exterior, illegally shared dwellings came into the city's consciousness in March after a devastating fire took four lives–and left the bodies of  Alita Johnson, her father, and her son undiscovered for days.  Fire Commissioner Adam Thiel told reporters that the family weren't found because the three-story North Philadelphia rowhouse was zoned for a single family, but had been illegally subdivided into as many as six units.
The fire brought attention to the preponderance of rooming houses in low-income sections of the city. But it's not only poor and working-class families who live in them. In West Philadelphia and around Temple University, students pile into converted Victorians and not always legally.
A housing solution fit for Benjamin Frankin
Shared houses have always been a piece of the urban housing puzzle. Their outlaw status began after reformers began passing zoning laws restricting them in the 1920s, often as a means of excluding lower-income workers and other residents from wealthier areas. It only accelerated after the Second World War, as incomes rose and housing policy at all levels of government privileged single-family housing.
"All the way back to the founding, [rooming houses] have been part of America's housing fabric," said Alex Armlovich, a fellow at the Manhattan Institute."When [Benjamin] Franklin moved from Philly to Boston as a teenager one of his first place of dwelling was a boarding house. A number of founding fathers at the Constitutional Convention stayed in congregate housing in Philadelphia."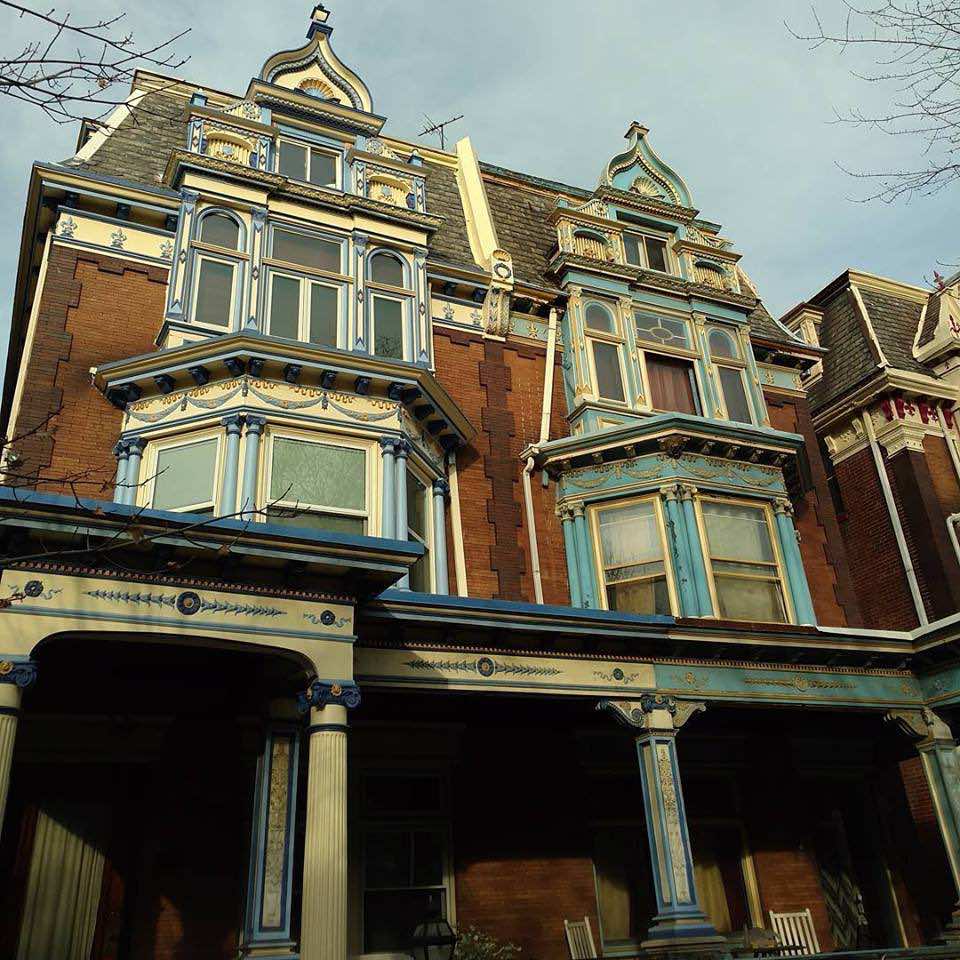 Changing the law to make rooming houses easier to legally establish is likely to be an uphill battle, especially because homeowner groups fear that rooming houses will lower property values. And their interests tend to be much better represented in City Hall than poor renters.
"I'm very impressed he's talking about legalizing this," said Armlovich. "I've never heard of that before from a public official. Generally, when advocates talk about how we need to accommodate [rooming houses], elected officials say we  need to get [rooming houses] out of our city or out of the neighborhood."
That pattern plays out in Philadelphia. At his department's budget hearings, Perri raised concerns about the city's zoning code pushing rooming houses into the underground economy. But besides Councilman Al Taubenberger —who reminisced about a well-run New Deal-era rooming house on his old block in the Northeast — councilmembers avoided the topic.
Under current city regulations, the only way to establish a rooming house legally is in the densest zoning districts—CMX-3, CMX-4, CMX-5, and IRMX—or with the permission of the Zoning Board of Adjustment, which is not often inclined to see these cases favorably. In areas zoned for apartment buildings and other multifamily development, landlords seeking to establish legal rooming houses must get a special exception — an easier win than the variance needed in a single-family district.
Beyond the controversial zoning idea, Perri's proposals also include changes to the fire and code and licensing requirements.
The least controversial of Perri's ideas is the fire code revision —  a change that would require group living residences, including rooming houses, to install hardwired interconnected smoke alarm systems instead of the less costly battery-operated versions that residents too often fail to maintain. The commissioner says he already has support in City Council and there is a draft of the bill drawn up.
But that tweak won't make much difference if most rooming houses exist under the radar.  It's the zoning reforms Perri hopes to advance that will generate the most significant change — and the most resistance. With that in mind, the commissioner plans to introduce proposals that he believes would mitigate the impact of rooming houses on neighborhoods.  One idea is a new zoning classification that would discourage multiple such houses from clustering on a single block. Perri notes that there are other regulated uses in the zoning code — a marijuana dispensary has to be a certain distance from a school — and that a creative solution can be found to make a similar allowance for de-concentrating rooming houses.
"I firmly believe we could put rooming houses into traditional residential single-family blocks and that type of more transient use can be fully absorbed without any negative impact," said Perri. "But if you put ten of them on a block then you 've changed the character of the block. The key is to create a classification and then carefully put it in place so you don't create an overwhelming burden on the existing community."
Perri also wants to discuss the creation of a zoning permit that landlords would have to renew every five years. If an owner had a track record of badly running a rooming house, then his permit wouldn't be renewed, allowing the city more oversight of such properties.
If zoning changes like these come to pass, Perri would then like to see a new licensing regimen created for rooming houses, which now receive rental licenses like any other rental property. But that question is moot under the current system, where few landlords bother registering rooming house properties.
All of this would dramatically increase the number of inspections L&I has to perform. But Perri says his department could handle the burden.
"If there are 5,000 of these units out there we could absorb doing 5,000 inspections," said Perri.
Perri says that he has discussed the fire code changes with City Council President Darrell Clarke, who is supportive. But he hasn't yet taken up zoning code reform with the full council or the Planning Commission. Gary Jastrzab led the commission until last year. He says that in his almost forty years with the city he's never heard of a city official championing the legalization of rooming houses.
"This is a pretty notable development and it's an interesting idea worthy of further thought," said Jastrzab, who retired in July of 2017. "But neighborhoods have always been pretty resistant to the idea of those boarding homes as a matter of right. I think the reason for that is primarily because the residents of those kind of properties are generally regarded as being more transient."
Jastrzab recalls that the city studied the concentrations of rooming houses and group-living institutional uses in Philadelphia's neighborhoods in the early 1980s and early 1990s. The point of those studies was to try and steer the ZBA away from allowing more rooming houses in neighborhoods where they were already concentrated. The studies revealed the highest density of the dwellings in Germantown and West Philadelphia, where larger houses constructed for the middle-class were being carved up to meet a greater demand for cheaper housing.
Jastrzab says he has a hard time imagining the city's elected councilmembers making it easier for landlords to avoid the ZBA process, where neighborhood associations can make their voices heard.
"There probably only a small chance it could get out of City Council," says Jastrzab. "Neighborhoods are opposed to the idea either because of market values or new people coming to the neighborhood who may be unlike those who live there now. That's a real irritant to councilmembers."
WHYY is your source for fact-based, in-depth journalism and information. As a nonprofit organization, we rely on financial support from readers like you. Please give today.