A biological debate: is birdsong music?
Listen
5:41
Australian composer and violinist Hollis Taylor travels to nearby islands and out into the desert to record birdsong. She's spent a lot of time studying the pied butcherbird.
Taylor gathers birdsong, and tries to recreate it in her music. Last October, the Adelaide Symphony Orchestra performed her pied butcherbird piece.
"I actually simplify the birdsong in order for humans to be able to do it," she said. "Human audiences seem to be really enjoying them, so I think it's proof all the more that these pied butcherbird songs are music."
Taylor says there's no definitive definition for music that everyone enjoys equally, but birdsong has all of what goes into music: beauty, learning, complexity.
Marcelo Araya-Salas disagrees that we can say birdsong is music; he's a postdoc in biology at the Cornell Lab of Ornithology and also studies birdsong.
"There were many examples of people saying, 'oh, this birdsong is very musical,' but it's just like, a guess."
He says to sound harmonious to humans, music has to follow a pattern: if you divide the frequencies of notes in a song, you'll find that they move up or down by whole numbers. To our ear, that means something is harmonious.
Araya-Salas put birdsong to the test a few years ago.
He recorded the nightingale wren, and found that, for the most part, the birdsong does not have that harmonious relationship. But he's open to the idea that birdsong could be music. 
"I just tested one species … but I'm just saying that we have to be cautious, and we need to be aware of the biological implications of saying that," he said.
He points out it's almost like saying birds evolved in a similar way to humans, and we don't have evidence for that yet.
Composer Emily Doolittle says that what Araya-Salas defines as harmony is called the harmonic series among musicians. She and some other scientists studied the structure of hermit thrush song, and one conclusion they reached is that its songs do follow the harmonic series, which is a pattern common to a lot of human music.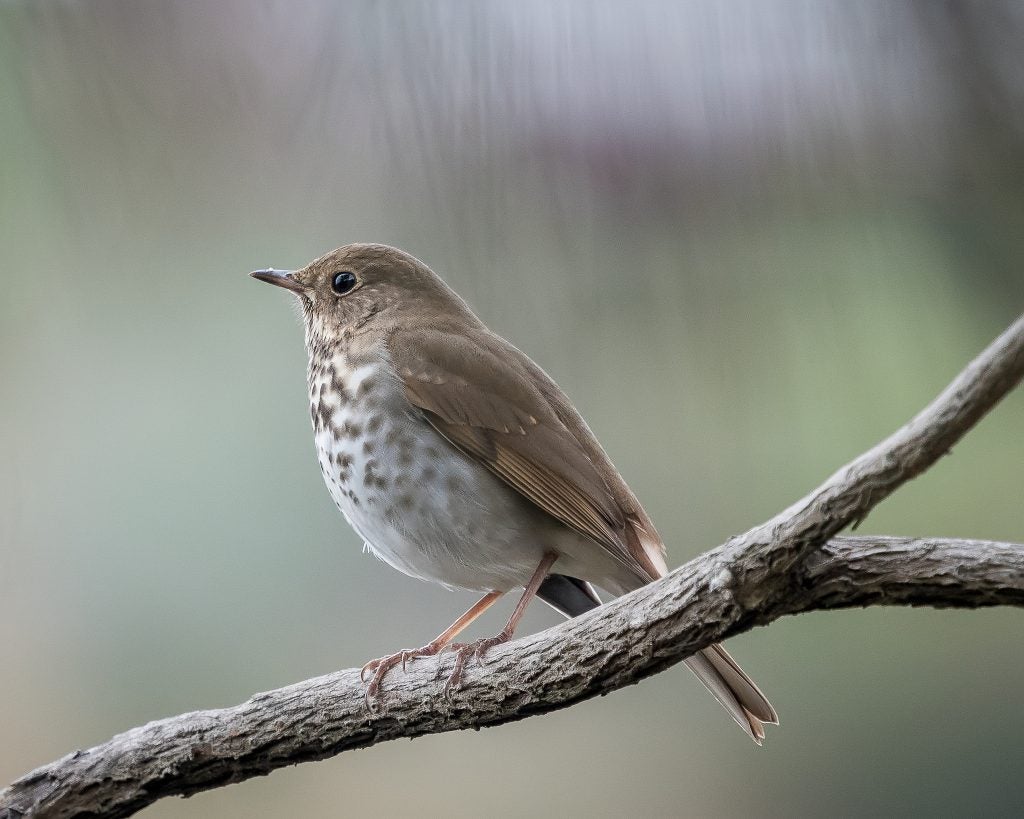 But Doolittle says whether or not something follows this series isn't even a good standard for human music.
For example, listen to this slide at the end of "Strange Fruit," from legendary artist Nina Simone.
Her slide doesn't follow the harmonic series, but it's still music.
Richard Prum, an ornithologist at Yale University, says birdsong is likely to be music because "the preferences that birds show for particular kinds of song have shaped one another mutually over time."
In other words, female birds are music critics and if they like what they hear from male songbirds, they reward it with sex. That music then gets passed on to the next generation. It's part of what male birds use to attract females, like a peacock showing off his tail.
To a lot of biologists, those kinds of flashy behaviors are about communication, "like a biological match.com profile, where the advertisement says things like who are his people, does he come from a good egg, does he have a good diet, all the kinds of things that mates might want to know or need to know."
But Prum says he believes something more than functional communication is going on —it's also about what the animals find beautiful. He says animals can judge what is and is not beautiful to them.
"We've been sold a bill of goods that somehow just because we can't speak to birds and communicate to them about their subjective experiences, what's going on in their heads, that they don't have them," he said.
In fact, new research on the brains of songbirds and parrots shows that birds have a lot of neurons packed into those small brains, so they could be a lot smarter than we thought they were. And so for Prum, it's not so hard to imagine that songbirds can make — and appreciate — good music.
WHYY is your source for fact-based, in-depth journalism and information. As a nonprofit organization, we rely on financial support from readers like you. Please give today.