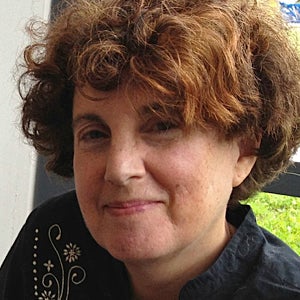 Ilene Dube
Ilene Dube covers the arts scene in Mercer and Bucks counties for
The Artful Blogger
. Her stories for NewsWorks appear every Thursday.
More from the Contributor
The film, screening April 14, will be a featured selection of this year's Princeton Environmental Film Festival.
2 weeks ago
Are those sock puppets lining the shelves at Princeton University's Bernstein Gallery? They look like sock puppets from a distance, ...
1 month ago
Trenton's emerging restaurant scene offers inexpensive Caribbean, Guatemalan, and soul food, succeeding the Italian restaurants that drew diners a generation ago.
2 months ago
In commemoration of the human catastrophe in Japan, multimedia artist Marion Held has made ceramic masks, as well as evocative kimonos of organdy and paper.
3 months ago
The sandal, encrusted with a fine layer of grit, looks like it's made of stone. A tin of Beecham's Pills from St. Helen's, Lancashi ...
5 months ago
The sculpted characters of Eric Schultz, made from old rusted parts and other detritus, exude whimsy and humor. So it is surprising to he ...
6 months ago
There are many luxurious spots in which to sit and relax in the home Hella McVay shares with her husband Scott McVay.
7 months ago
For several years, a construction fence barricaded the area opposite Princeton's McCarter Theatre Center — it was an ugly sight t ...
7 months ago
Still trying to find the right No. 14 arc welder glasses for viewing the first solar eclipse of the century, or figuring out how you̵ ...
8 months ago
The central New Jersey-based MOVIS artists like to challenge the spaces in which we view artwork. Since forming in 2006, MOVIS has challe ...
9 months ago