Safer Streets for All Commuters, World's Smallest Pacemaker, The Sugar in Our Food
The increase in roadway fatalities and Vision Zero, the goal to eliminate traffic deaths by 2030. Plus, the World Health Organization's warning about artificial sweeteners.
Listen
50:04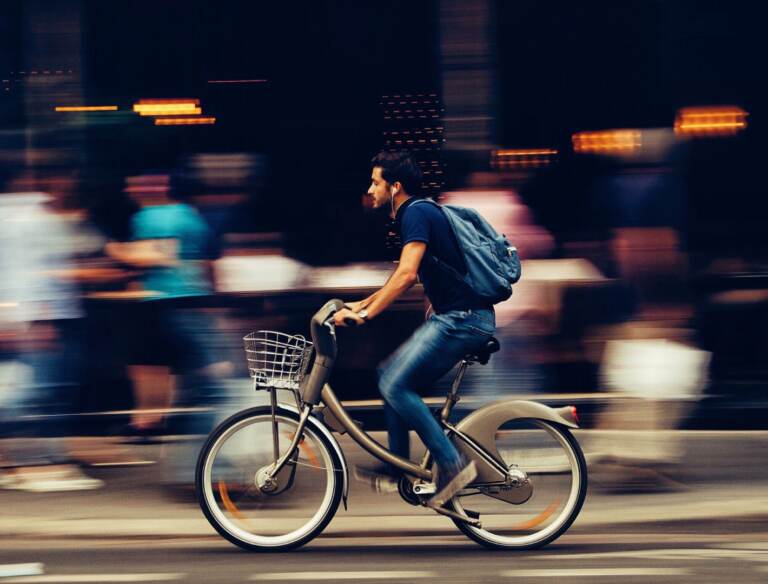 A baby being treated for a heart condition at Children's Hospital of Philadelphia received the smallest pacemaker in the world. We'll talk with his innovative implanting physician, Dr. Maully Shah, who directs the hospital's Pediatric and Congenital Cardiac Electrophysiology department.
---
Do you feel safe riding your bike or getting around near busy Philly roadways? Pedestrian and cycling deaths rose in the last year, yet the city's goal is to eliminate all traffic fatalities by 2030. We'll talk about urban planning and how to make our streets more protective for cyclists, pedestrians, car commuters and more. Among our guests is Nicole Brunet, policy director at the Bicycle Coalition of Philadelphia.
---
The World Health Organization recently issued a stern warning against using artificial sweeteners like Splenda and aspartame for weight loss, citing potential increased risks for diabetes and other chronic diseases. We'll talk about fake sugars, why they're hidden in so much of our food, and what consumers should do with Washington Post Eating Lab columnist Anahad O'Connor.
WHYY is your source for fact-based, in-depth journalism and information. As a nonprofit organization, we rely on financial support from readers like you. Please give today.