Your Weekly Roundup for July 12-19, 2018
Listen
4:14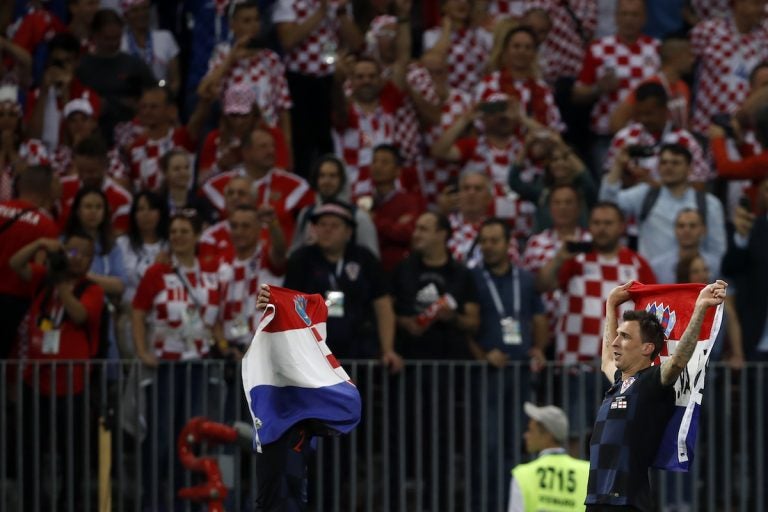 The past few weeks, you may have noticed we're trying something a little different with our Things to Do segment. We're still telling you about events around the Philly region, but we know you're the real experts, so we've also been asking you — how are you spending your summer? This week, Jen Kinney spoke to beach-goers at the Jersey Shore, and she got recommendations for the most popular event in the world this weekend.
---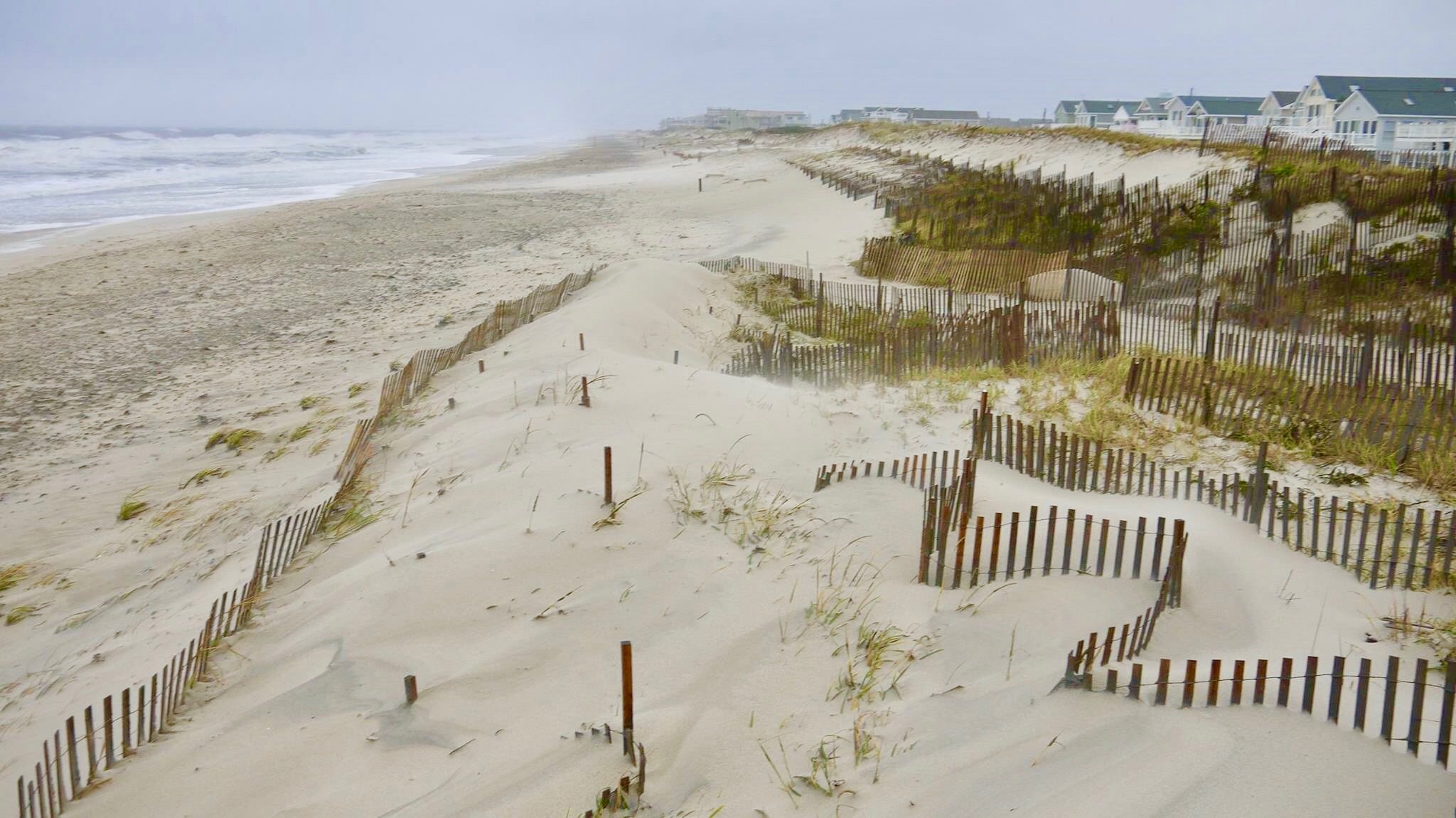 Downashore: Sea Isle and Strathmere
This weekend's beach-goers agreed: Strathmere Beach, just north of Sea Isle City, takes the cake for quiet, peaceful stretches of sand. Sea Isle's beaches require that every person over the age of 12 buy a tag ($5 a day, $10 a week, $25 for the season), but Strathmere doesn't. So if you don't mind not having access to a boardwalk (or bathrooms), and you don't want to pay for parking either, this is the spot for you. No lifeguards in sight, but Wally, the beach medic, patrols in a dune buggy. He says the best seafood around is at The Crab Trap, 20 minutes north in Somers Point. Stephanie Gilbert Curtis of Mays Landing recommends Mario's Pizzeria in Ocean City — which even has vegan pies. "It's hard to find vegan pizza anywhere, really," she said.
Depending on what you like from a beach vacation, Aug. 4 might be a great or terrible time to visit Sea Isle. That's the day of the 48th Annual Bill Gallagher 10-Mile Run. All but about two miles of the course take place on the beach, which makes for difficult — and often windy — running. You can register to run for $20 until Aug. 1 or for $35 on that day.
---
World Cup Finals: France vs. Croatia, Sunday July 15 at 11 a.m.
For a lot of people around the world, there's no question what they'll be doing this weekend: watching France and Croatia battle it out for the 2018 World Cup trophy. Here in Philly, Fado Irish Pub at 15th and Locust is a beloved soccer — sorry, football — bar. Fans from the world over — including Brazil, Trinidad, Chile, Burundi, and of course France and Belgium — were all gathered there for the semi-final France vs. Belgium game.
"It's people that are crazy about football, that love the game," said Star Tiko, who has been watching at Fado for nearly a decade. "It's fun to watch in any setting, but when you're in this kind of crowd, it just gives it that energy that really is what the game is all about."
Brauhaus Schmitz will also be celebrating the game by closing off the 700 block of South Street for a huge viewing party. Entry is free, but you can pay $60 for a VIP package that includes bottomless beer. Check out more suggestions for where to watch the game here.
If you won't be watching, or down in the waves, check out one of these events:
TGIF the 13th — July 13, 7:30 p.m. at PhilaMOCA in Spring Garden, Philadelphia, $10
From 1989 to 2000, ABC's TGIF block of programming dominated Friday night television. "Full House" and "Family Matters" were among the most popular family sitcoms on TV. But not every show was a smashing success. For Friday the 13th, PhilaMOCA is screening TGIF shows that were lost to history. Consider "Baby Talk," a "Look Who's Talking" spinoff with a baby voiced by Tony Danza.
---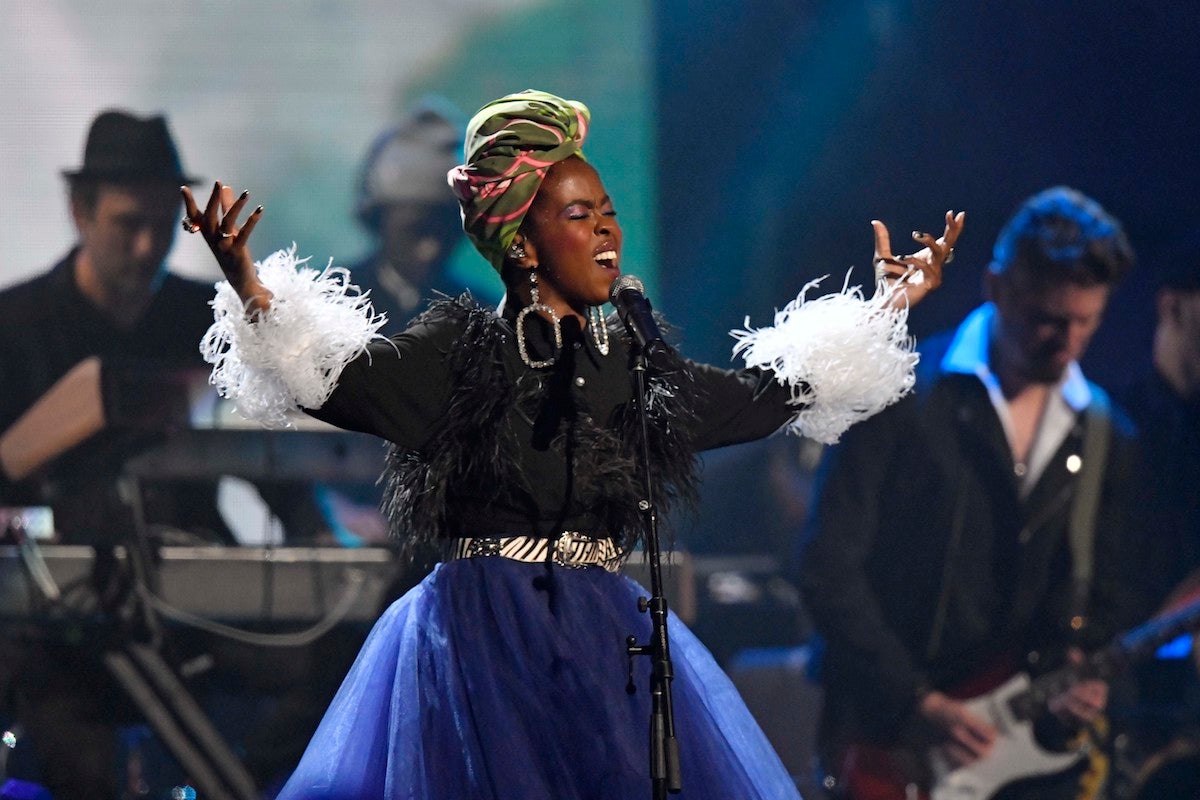 Lauryn Hill — July 13, 6:30 p.m. at Festival Pier at Penn's Landing, Philadelphia, $45 and up
Twenty years after its release, Lauryn Hill will perform "The Miseducation of Lauryn Hill" in its entirety this weekend at Festival Pier. Or at least she's scheduled to. She has a history of showing up late — really late — to her own concerts. She'll be joined onstage by guests M.I.A., Busta Rhymes, Tierra Whack and Jo Mersa Marley. If, you know, she shows.
---
Wineberry Harvest — July 14, 10:30-11:30 a.m, Schuylkill Environmental Center, Upper Roxborough, Free
Wineberries are invasive, but, thankfully, they're also delicious. A tarter cousin of the raspberry, they grow wild all over the Wissahickon. This Saturday the Schuylkill Environmental Center is inviting the public to bring their own pails and come picking. You'll be helping clear an invasive plant, and you'll get to take home fresh berries that are great for baking, wine-making, or eating all on their own.
---
Bastille Day 2018: The Farewell Tour — July 14, 5:30 p.m., Eastern State Penitentiary, Philadelphia, Free
For 24 years, Eastern State Penitentiary has celebrated Bastille Day — the anniversary of the 1789 French revolutionary uprising — with a drag performance that concludes with 2,000 Tastykakes raining down from the prison walls. This will be its final year, so it's your last chance to see the outrageous Marie Antoinette and Edith Piaf — and it's the only year District Attorney Larry Krasner will be part of the performance.
---
Loyalists vs. Patriots Trolley Tour — July 15, 1-4 p.m., meet at the Philadelphia Museum of Art, $40 ($32 for members)
Learn how Colonial families picked a side during the Revolutionary War in this trolley tour to historic houses at Cedar Grove, Woodford, and Laurel Hill. Parks on Tap is at the nearby Glendinning Rock Garden this week.
---
Nuevofest — July 15, 4 p.m., at World Cafe Live in West Philadelphia, Free
Now in its seventh year, Nuevofest is XPN's annual celebration of Latin American music, organized in conjunction with AfroTaino productions. This year's lineup includes Puerto Rico's ÌFÉ, San Antonio's Femina-X, DC's Elena Y Los Fulanos and one band from across the pond — Spanish electronic duo Delaporte, who are making their U.S. debut.
---
Naked Under Leather — July 18, 7-9 p.m. at Lightbox Film Center in West Philadelphia, $10
For a midweek countercultural boost, check out the second night of "Naked Under Leather," a four-week film series celebrating the leather jacket in cinema. Next Wednesday it's "Girl on a Motorcycle," starring Marianne Faithfull. The following week features short films, including one by director Kenneth Anger. The last screening, on Aug. 1, is of John Waters' camp cult classic "Cry Baby," a satirical musical starring Johnny Depp.
---
Celebration of Black Arts — All month long, Art Sanctuary in South Philadelphia, Free
This monthlong festival features not only an exhibition of rarely seen photographs of black music icons by photographer C. Ron St. Clair, but also free workshops on everything from music writing, to dance, to yoga, for kids and adults alike.
---
This article is part of a new effort recommending things to do in the Philly region. Tell us what you think.
WHYY is your source for fact-based, in-depth journalism and information. As a nonprofit organization, we rely on financial support from readers like you. Please give today.