Wilmington Blue Rocks extend stadium lease in Delaware
Minor league baseball will be in Wilmington to stay through at least the 2030 season after the Blue Rocks agreed to extend its lease at Frawley Stadium.
The Blue Rocks pioneered development of the Wilmington Riverfront 30 years ago.
And now the team has committed to staying in the fast-growing neighborhood for another seven years — through the 2030 season — with the extension of its lease of Frawley Stadium.
"This is a great day for all Blue Rocks fans," said Rocks managing partner Dave Heller. "This lease ensures our fans can continue to see the next generation of Major League stars right here in Wilmington today."
The team's existing lease with the Riverfront Development Corporation had been set to expire at the end of this season. RDC Executive Director Megan McGlinchey said her organization "wanted to ensure that professional, affiliated minor league baseball would stay in Wilmington."
When the Blue Rocks first arrived at the riverfront in 1993, it was barren. Now, the stadium is surrounded by hotels, restaurants, condos, a movie theater, and a convention center that have made the riverfront the fastest growing section of the city.
In 2016, Frawley Stadium got a number of upgrades, including all-new seating. At the time, Heller outlined a broader vision for the ballpark, including seating along the outfield fence and more entertainment amenities for fans to enjoy. While much of those ambitious plans have yet to come to fruition, the stadium continues to draw fans. Over the past 10 years, the Rocks averaged about 300,000 people in attendance per season, according to the team.
The Rocks survived a major overhaul of the minor league baseball system in 2021, as it moved from the former Class-A-Advanced level to High A. The realignment of the minors left 43 teams without an affiliation to a major league team.
Wilmington became the High-A affiliate of the Washington Nationals in 2021, after spending most of its existence as an affiliate of the Kansas City Royals.
Opening day is just a few short months away. The Rocks' home opener will be April 11 against the Hickory Crawdads, High-A affiliate of the Texas Rangers.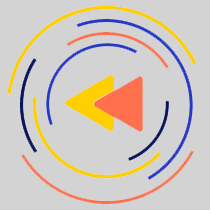 Saturdays just got more interesting.
WHYY is your source for fact-based, in-depth journalism and information. As a nonprofit organization, we rely on financial support from readers like you. Please give today.