Will Penn Treaty Village reuse more waterfront industrial buildings?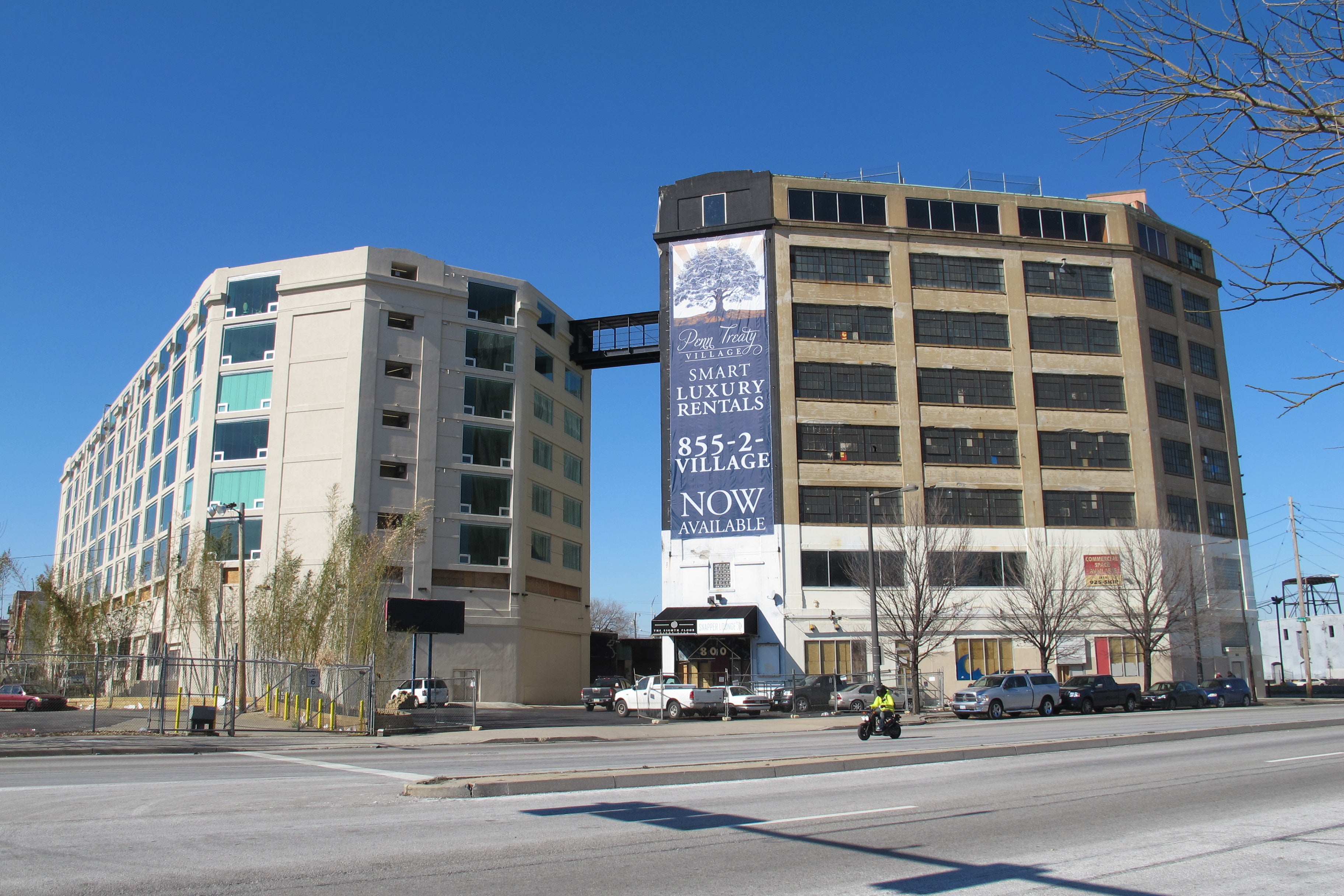 Here's the same view of Waterview Grande in 2012:
During the last decade's boom years, these buildings were slated for demolition to make way for four very tall towers by Hoboken Brownstone. Well of course that didn't happen, like so many of the dead tower proposals along the waterfront. In this case the downturn resulted in a positive demonstration case in adaptive reuse for ex-industrial waterfront properties.
Another one of Samschick's holdings is the adorable and vulnerable-looking Edward Corner building, a few blocks north of Waterview Grande at Shackamaxon Street. The Corner building is one of very few properties along Philadelphia's historic working waterfront that speaks to the kind of businesses that made up this landscape.
Demolition permits were approved (and expired) for the Corner building a few years back. Whatever else Samschick is planning, I sincerely hope he makes good on his ideas for repurposing this charming building and keeping its distinctive painted signage. Because while the Edward Corner building was thoroughly typical in its day, today it's a rare survivor. Let's hope it's around for many more years to come.