How wildfires and climate change impact headache and migraine symptoms
Neurologists say the increasing effects of climate change could impact health outcomes, including headaches.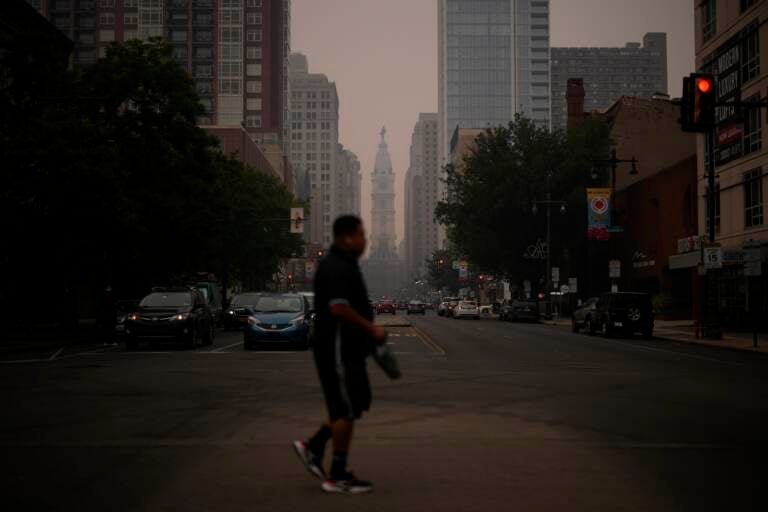 This story is part of the WHYY News Climate Desk, bringing you news and solutions for our changing region.
From the Poconos to the Jersey Shore to the mouth of the Delaware Bay, what do you want to know about climate change? What would you like us to cover? Get in touch.
---
Sarah Shaw was outside cleaning her car Tuesday evening before she felt lightheaded and dizzy. At the time, the poor air quality caused by wildfires in Canada didn't cross her mind.
Shaw said her symptoms worsened, and on Wednesday morning she woke up with a throbbing migraine.
"I haven't woken up to one of those in a very long time," said the 33-year-old West Windsor, New Jersey resident.
Shaw was diagnosed with migraine disease about eight years ago, and she now works as a patient advocate for the Global Healthy Living Foundation. Along with an intense stabbing headache, migraine symptoms can include sensitivity to light and sound, vertigo, vision changes, speech problems, brain fog, and severe fatigue. Migraine attacks are unpredictable, and patients can miss school, hobbies, and even lose their jobs.
Shaw said her migraine medication took much longer to work than usual, and her symptoms lasted until Friday. She said she never knew particles from wildfire smoke may spark headaches and migraine symptoms, and wonders whether her migraine attack was caused by the poor air quality in the region.
"I can sit in front of a bonfire with the smoke and I'm never triggered. This was on a whole other level of pain," Shaw said.
Migraine symptoms can also be triggered by stress, weather changes, light, and scents.
The Philadelphia region this week was alerted to dangerous air quality caused by wildfire smoke traveling from Canada to the northeastern United States. People were advised to remain indoors with their windows closed, and wear N-95 or KN-95 masks when outside.
Particulate matter from wildfire smoke is known to cause respiratory and cardiovascular problems. However, neurologists say it may also contribute to increased headaches, and trigger migraine symptoms.
A University of Pennsylvania study published in January 2023 found that poor air quality caused by wildfires is likely to increase the odds of getting a headache. The researchers evaluated emergency room visits in California during wildfires.
"The importance of understanding the impact of climate in the environment on not only neurologic outcomes but health outcomes more broadly can't be understated," said lead researcher Dr. Holly Elser, a neurologist at the hospital of the University of Pennsylvania.
The particulate matter found in wildfires, known as PM 2.5, is even smaller than a strand of hair — and is more robustly associated with adverse health effects.
Wildfires can produce at least 2 to 4 times more, or up to 10 times as much, PM 2.5 than average urban pollution, said Dr. Shahir Masri, an air pollution scientist at the University of California, Irvine. He said high levels of PM 2.5 were measured in southern California while wildfires burned further north in San Francisco.
"We're talking seven times higher than what I would normally see in my neighborhood due to a wildfire that was hundreds of miles away," Masri said.
Elser said the association between wildfires and headaches deserves greater medical attention as climate change is expected to reduce air quality in the future — and as wildfires continue to impact the East Coast.
"The climate and the environment are going to have implications for patients with neurologic disorders — whether that's headache, MS, stroke, dementia — and, we as clinicians need to be ready to care for our patients as the climate changes," she said.
A number of other climate change-related weather events can contribute to headaches, said Dr. Marilyn Howarth, an environmental toxicologist at the University of Pennsylvania. Rainstorms, which are expected to become more frequent and intense, can worsen headaches, as well as mold growth caused by flooding, she said.
Physicians also are concerned about related stormwater runoff, Howarth said.
"We're concerned about the movement of that surface soil, because in Philadelphia and other post-industrial cities, we have a lot of hazardous materials in our soil," she said. "We have lead, other heavy metals, poly aromatic hydrocarbons that come from years and years of motor vehicles in the city."
"If floodwaters wash across volatile chemicals, those chemicals can then be taken places, and then when they're airborne can cause headaches," Howarth said.
Elser said she hopes her wildfire research will spark awareness, as well as continued research into the health impacts of particulate matter.
"We need more national data that speaks to the experiences not only of people who are in the most highly affected areas when there are these big wildfires, but also whether or not there are remote health effects for people who live far away," she said.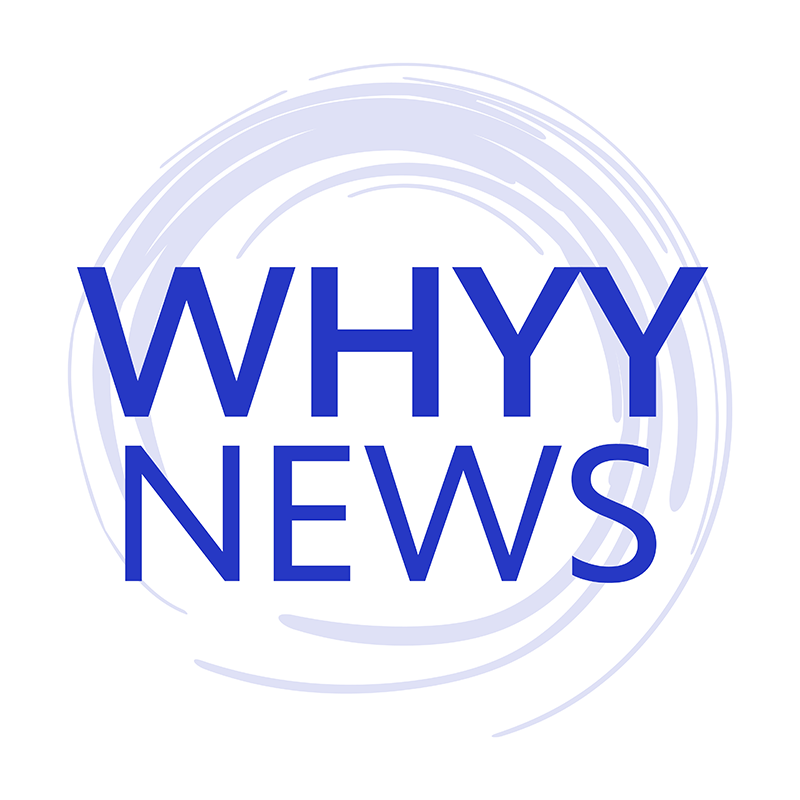 Get daily updates from WHYY News!
WHYY is your source for fact-based, in-depth journalism and information. As a nonprofit organization, we rely on financial support from readers like you. Please give today.