Why does Philadelphia love downzoning so much?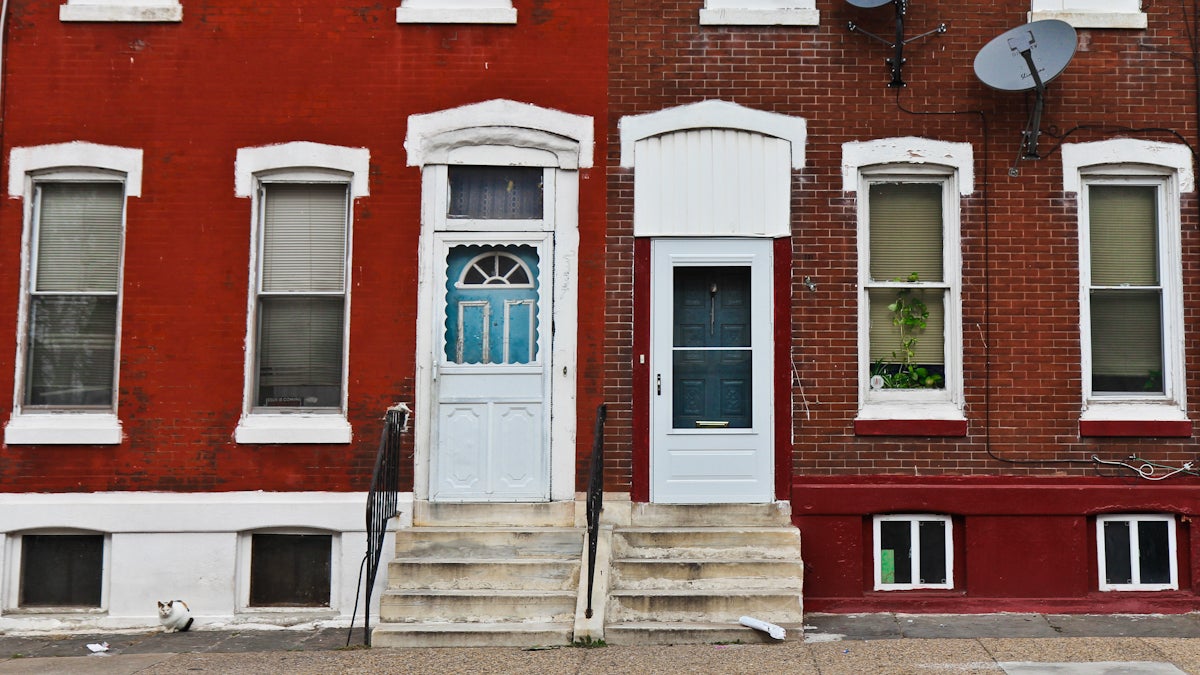 Following the Planning Commission's approval two weeks ago, a raft of zoning remapping bills sailed through a breezy City Council hearing on Tuesday. There were no questions from the arrayed councilmembers and the hearing lasted about 20 minutes, perhaps setting a record for brevity as Rules Committee chairman, William Greenlee, joked. The bills recieved first reading at City Council's session on Thursday.
The bills are part of the broader remapping effort that kicked off with zoning code reform in 2012. But some observers worry that the process – dependent solely on the will of council members – is advancing in a haphazard fashion. Some Council legislators, like Kenyatta Johnson and Brian O'Neill, have almost entirely shunned the idea of bringing their neighborhoods' zoning up to date, while prominent actors like Mark Squilla and City Council president Darrell Clarke have embraced the possibilities for community empowerment.
The three bills at hand target the neighborhoods of South Kensington, Olde Richmond, and Ludlow, which lies to the south of Temple's campus, north of Girard Avenue, and east of Broad Street. Although each is unique, the broad contours are relatively similar. Many smaller rowhouse streets are being downzoned from multi-family (RM-1) to single family (RSA-5). These zoning categories allow buildings of a similar height and size, so the big difference is how many units are allowed.
Downzoning from multi-family to single family in rowhouse neighborhoods is a centerpiece of the years-long remapping effort. After the Rules Committee rubber-stamped all of the bills, Councilman Mark Squilla explained the thinking behind the shift.
"We believe, and the community believes, that the way to grow a neighborhood is through single-family homes, private home ownership, or even single-family home rentals," said Squilla. "We believe there is a need to ensure people can't just come in and convert all those blocks to multifamily. More transients, more rental properties in a neighborhood makes people feel they don't have the same stake."
The allotted number of housing units in these three neighborhoods will not necessarily see a massive reduction, in part because these areas also have a lot of industrial zoning for long-vanished factories.
Industrial zoning is now being largely scrapped for categories that allow residential development. Many commercial corridors are being upzoned as well. In remapped neighborhoods that lack old industrial zoning, such as Queen Village or Mantua, the number of possible units has fallen due to rowhouse downzoning.
Although the remapping process is hailed by many urbanist and Good Government groups, the downzoning from RM-1 to RSA-5 does receive some criticism from urbanist groups, developers, and academic experts.
According to Ken Steif, director of the Master of Urban Spatial Analytics at the University of Pennsylvania, this is the kind of conflict between two social goods that comprehensive city planning is meant to balance. Downzoning can hinder one policy goal that Philadelphia politicians often promote—the need for housing affordability—especially in the face of a major push for inclusionary zoning. But it also promotes the kind of hyper-local community control that the city's political culture highly values.
"If the policy goal is to create more affordable housing, especially in gentrifying neighborhoods, then downzoning is not the best mechanism," said Steif. "It reduces the supply and, in the face of increased demand, it will translate to higher land values and higher rents. But if the policy goal is to maintain the character of neighborhoods, then rezoning to prevent rehab construction or densification is a reasonable approach."
Steif notes that the Planning Commission is clearly trying to strike a balance between these goods, but it would appear that the local control prerogative often wins out.
During an October meeting of the Planning Commission, city planner David Fecteau presented the proposed remapping of Ludlow, an neighborhood in Council President Clarke's district that has not been rezoned since the 1930s.
"We actually wanted to leave more multifamily residential, but we got some pushback from one of the civic associations and the council office," said Fecteau, who is the planner for the Riverwards and lower North Philadelphia. "This is less multifamily than we would like to see, but every zoning bill we do is a compromise and we are satisfied enough with it."
Although this bill, like both of the others, ultimately received the Planning Commission's blessing, Ludlow's remapping did provoke a note of dissent from one of the commissioners.
Commission member Nancy Rogo Trainer asked Fecteau if he felt confident that both homeowners and long-term renters were canvassed during the community outreach campaign about the remapping effort. The planner said he did not feel confident of that.
"They usually tend to focus more on homeowners," said Fecteau. "There's an inherent bias I think, in both the city and the civics, that homeowners are special and those are our constituents. I think a lot of time the renters end up not being heard."
When the bill came up for a vote, Trainer decided to vote against it—not because of the content, per se, but on principle because of a lack of representation from renters.
Such objections to the remapping process are rare. But another came in April, when developer Rahil Raza gave a rearguard speech in City Council protesting a remapping of Brewerytown and Sharswood, neighborhoods where he was actively building multi-family apartments on vacant lots in rowhouse blocks. (His business card features what appears to be an icon representing densification: an arrow swings up from a single-family house to a small apartment building.)
But when PlanPhilly contacted Raza about the new suite of remapping bills, the developer said his perspective changed after the springtime protest.
"I think those remapping bills are well-intentioned and if you get past the initial shock of it, you realize you can work with council and come to a mutually beneficial agreement," said Raza. "Councilman Clarke's bill pushed us to rethink our plan. We started thinking more about parking, we started thinking more about single-family homes, and building a larger product with parking for middle-income families."
Civic associations, city council offices and, especially on smaller blocks, even city planners advocate this kind of downzoning to reduce the strains that can come with densification. When more people move onto a block, parking can become more difficult and trash storage can become an issue critics say, especially where two-story rowhouses have been converted to multifamily.
But advocates of more liberal upzoning argue that allowing multi-family development in rowhouse neighborhoods will encourage healthier growth in the future, especially if the city sees an influx of new, relatively monied residents from, say, one of the largest corporations in the world. Without the capacity to build more units in these neighborhoods, existing renters could be forced out even if the homeowners most often represented by the civic associations are not.
That's in part why so much of the city is zoned for multifamily (or at least was at the beginning of the remapping process). When many of the neighborhoods were originally mapped in the first half of the 20th century, city leaders expected Philadelphia's population to keep growing beyond two million. Obviously, the reverse happened. But as Steif and others have argued, strategically retaining more of that multi-family housing in areas likely to gentrify may save renters — both incumbents and those yet to come — some pain down the line.
The bills are expected to recieve final reading and passage next week.
WHYY is your source for fact-based, in-depth journalism and information. As a nonprofit organization, we rely on financial support from readers like you. Please give today.