Here's what's wrong with the way we pay teachers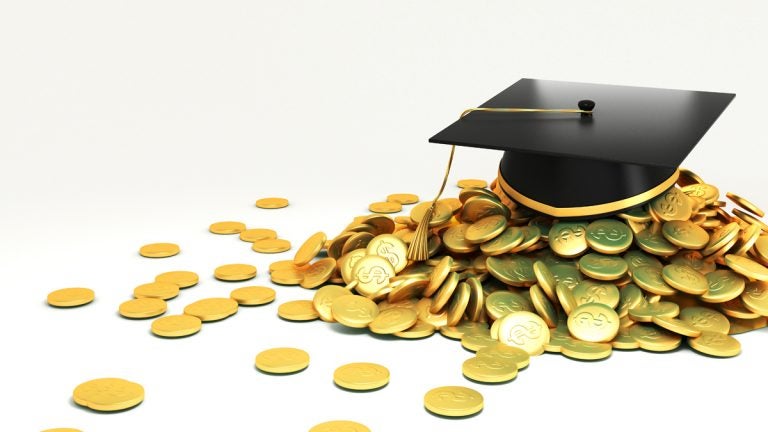 As children and district staff head back to school this week, policy-makers and educators continue to wrangle over a host of educational, political, and fiscal issues.
One item is not on our debate agenda but should be: N.J.'s archaic method of awarding salary increases to teachers and other school staff. It's a merit pay scheme without merit.
Almost every school district in N.J. adheres to a rigid salary schedule that rewards teachers for two factors that have nothing to do with student learning: seniority and additional graduate courses and degrees. This mindless distribution system has a significant impact on overall teacher effectiveness and district budgeting. Thomas J. Kane, an economist at the Harvard Graduate School of Education and director for the Center for Education Policy Research, told the Wall St. Journal that "paying teachers on the basis of master's degrees is equivalent to paying them based on hair color." Across the U.S. "master's bumps" — extra pay awarded to teachers who earn M.A.'s — cost schools and taxpayers $15 billion per year.
Here's how it works. About every three years local boards of education and unions negotiate contracts. On the last pages of these typically voluminous documents are "salary guides" or "salary schedules." (Residents of each town are entitled to copies, although they're distressingly hard to find online. You can always call or email your district and ask for a copy.)
Salary guides are divided into "steps," one for every year. Typically, districts have between 12 to 18 steps or "increments." A brand-new teacher starts out on Step 1 and every year moves to the next step on the guide. Many boards and unions also negotiate "longevity" increases as teachers approach the highest steps.
In addition to these steps, the typical guide has four columns: one for teachers with Bachelors' degrees, one for B.A.'s + 30 credits, one for Masters' degrees, and one for M.A.'s plus 30 credits. Teachers with more degrees and/or credits earn more money. Most districts also provide an annual pot of money to help with tuition costs.
For example, Evesham Public Schools' (Burlington County) 2012-2015 contract states that a first-year teacher — Step 1 — with a B.A. receives $50,000 per year. There are 17 steps to the guide, so a teacher with 17 years of experience will earn $83,568, the top step. If the teacher gets an M.A. he or she moves to the M.A. column of the guide and the starting salary is $55,000 (Step 1), topping out at $88,568 (Step 17). Beginning in the 16th year of employment, teachers receive longevity awards that can increase their salaries by up to $3,000.
Cherry Hill Public Schools (Camden County) has a slightly different approach. There are 18 steps on its 2013-2014 salary guide, so it takes 18 years to reach the highest salary. The district differentiates further among its merit increases for graduate degrees and credits, adding B.A. + 15 credits, M.A. + 15 credits, and doctorates. The first step in the B.A. column is lower than Evesham, $48,377, but tops out at $93,048. Teachers with M.A.'s plus 30 credits start at $56,389 and top out at $101,060.
What's wrong with this system?
1) There is no correlation between additional graduate credits/degrees and teacher effectiveness. Analysts from the National Center for Analysis of Longitudinal Data in Educational Research explain that "except for positive correlations between possession of a masters degree and elementary math achievement…recent research indicates either insignificant or in some cases even negative associations between possession of graduate degrees by a teacher and their students' achievement in either math or reading."
2) There's minimal correlation between years of experience and teacher effectiveness. Most research shows that teacher proficiency plateaus after three to five years.
Great teachers deserve more money, especially earlier in their careers. But N.J. remains wedded to an illogical and lockstep system of compensation that rewards factors that have no impact on student learning or teacher effectiveness.
A new report out this week from TNTP called "Shortchanged: the Hidden Costs of Lockstep Pay," proposes three ways to improve teacher quality, satisfaction, and retention:
1) Phase out mandated automatic, annual salary increases not based on performance.2) Reduce or remove mandated salary increases based on advanced degrees.3) Increase compensation for early-career high performers, and make performance a significant factor in salary increases at all experience levels.
That's a start. But the resistance is fierce. Chad Alderman recalls that "when the National Education Association, the nation's largest teachers union, held their annual meeting in 2008, candidate Barack Obama advocated changing the teacher compensation structure from the traditional 'single salary schedule'—based only on years of experience and academic credentials—to one reflecting a teacher's performance in the classroom. But Obama's mention of pay for performance elicited boos from the crowd."Maybe it's time to stop booing and start debating relevant and logical ways to attract and retain great teachers.
________________________________________
Laura Waters is vice president of the Lawrence Township School Board in Mercer County. She also writes about New Jersey's public education on her blog NJ Left Behind. Follow her on Twitter @NJLeftbehind.