Weeks into 4th term, Allentown mayor faces corruption trial
Democrat Ed Pawlowski stands trial this week on federal corruption charges, with jury selection beginning Tuesday in Philadelphia.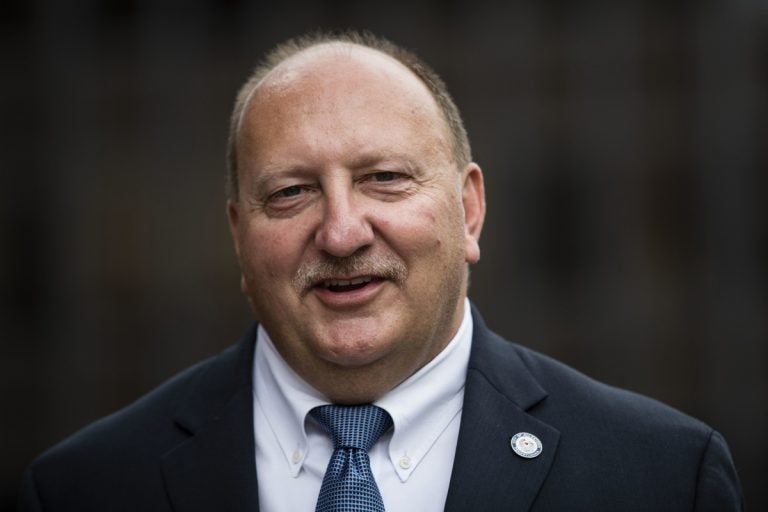 Two months after persuading voters to give him a fourth term, Allentown's indicted mayor is taking his case to a jury.
Democrat Ed Pawlowski stands trial this week on federal corruption charges, with jury selection beginning Tuesday in Philadelphia. Prosecutors say the mayor ran a pay-to-play scheme. He says he's innocent.
A look at the chief executive of Pennsylvania's third-largest city and the government's case against him:
Who is he?
The Chicago native was Allentown's economic development chief before taking office as mayor in January 2006. The city's moribund downtown has been transformed on his watch, with valuable state tax incentives producing a new hockey arena, gleaming office buildings and upscale apartments. Pawlowski has won re-election three times.
What's he accused of?
He's accused of abusing the power of his office. An
indictment
says Pawlowski made it clear to vendors that he expected campaign contributions in return for city contracts. Pawlowski, who ran for governor in 2013-14 and U.S. Senate in 2015, accepted more than $150,000 in campaign cash from vendors seeking city work, according to prosecutors.He faces a 54-count indictment that includes accusations of fraud, bribery, attempted extortion and lying to the FBI. The most serious charges carry a maximum prison term of 20 years each.
What's his defense?
The mayor's attorney, Jack McMahon, says prosecutors are peddling a "false narrative" about Pawlowski. In a filing , McMahon accused prosecutors of hiding evidence that undermined their case. For example, one of the government's star witnesses is heard on taping saying, "Ed's never done anything wrong and I'm going to go in there and try to set him up." The grand jury that voted to indict Pawlowski never heard that.
Who else is involved?
Two co-defendants were charged with Pawlowski. One of them, business consultant James Hickey, pleaded guilty last month. Prosecutor say Hickey helped rig a $3 million contract to replace the city's streetlights so it would go to one of his clients, a company whose executives and consultants gave thousands of dollars in campaign contributions to the mayor.
The other defendant, lawyer Scott Allinson, is charged with bribing Pawlowski for legal work for his firm. He has pleaded not guilty and will be tried with Pawlowski.
Several other high-ranking Allentown officials, including the top administrator, finance director and elected controller, were charged separately and have pleaded guilty.
WHYY is your source for fact-based, in-depth journalism and information. As a nonprofit organization, we rely on financial support from readers like you. Please give today.