'We are resilient' Black community leaders work to rebuild battered Southwest Philly mall
Ron Nowell went back to work to a much quieter shop than the one he left Sunday.
That day, Nowell watched in shock as huge crowds of people rampaged neighboring stores in the Southwest Philadelphia strip mall where he works.
"It was pretty much a madhouse out here," said Nowell, a butcher at the Four Seasons meat market at Woodland Village Plaza, on Tuesday, as the store reopened. "It had to be a thousand or more. This whole lot was full of cars, and it was like a mob of people in every store."
After people ransacked the popular shopping spot south in the Kingsessing neighborhood, someone set fire to a City Blue clothing store, leaving it gutted and the adjoining businesses still smelling of smoke this morning.
The looting continued through Sunday night and into Monday.
On Tuesday morning when Nowell returned to work, a smashed cash register and ATM greeted him. A Dunkin Donuts was boarded up, as was the nonprofit Health Annex Family Practice, which provides low-cost primary care, dental, counseling services to local families. Four Seasons is the only business that has reopened.
Nowell and his coworkers stood guard at the market on Sunday night. He said he saw only two police officers on bicycles, who told him there were too many people for them to handle and left. In the early hours of Monday morning, the store's owner exchanged gunshots with looters and he was arrested by police, Nowell said.
But he is back and so were a few customers on Tuesday, along with City Councilmember Kenyatta Johnson and others eager to help the plaza rebound.
Johnson, who represents Southwest Philadelphia, toured the shopping center on Tuesday morning and said City Council wants to find ways to help small businesses who have been hurt over the past few days.
"We in City Council want to look at, are there ways we can try to find emergency relief funding to be supportive of businesses that have been damaged?" he said. "At the end of the day, it's about us coming together as a community and making sure we rebuild this corridor."
Among the boarded-up businesses is the Health Annex, a clinic operated by Resources for Human Development, a nonprofit organization.
"That's my doctor's office right there," said a woman standing nearby, as Johnson viewed the building. "I've got no doctor, no dentist, no nothing now!"
"It's critically important we rebuild this corridor," so that area residents can have their basic health and other needs addressed, Johnson said.
The councilmember was accompanied by Voffee Jabateh, CEO of the Africa Cultural Alliance of North America (ACANA), a community organization that oversees city-funded business development and maintenance in the Woodland Avenue corridor. Jabateh, a Liberian immigrant, said many African immigrants live and own businesses in the neighborhood.
Jabateh said his organization worked with Johnson and the district's state legislators to organize a cleanup of the shopping plaza on Monday. He was heartened by the many volunteers who came to sweep up broken glass and other debris and is looking forward to organizing a leadership group to work on restoring the corridor, he said.
As he spoke, a street-cleaning truck noisily circled the parking lot, spraying water and picking up the last bits of debris.
"You can see that we are resilient," he said. "But we will need a lot of resources to rebuild. We will be working with the councilman to make sure those resources come here."
At a nearby Foot Comfort store, sneakers and diabetic shoes remained neatly displayed in the front area of the shop, but looters who got in through the back door stole much of the inventory, manager Bill Ciampitti said.
The store will recover, but Ciampitti fears for the many small businesses along Woodland Avenue that were barely surviving even before the weekend's violence, he said.
"They're recovering from [the pandemic], and now this… It's a one-two punch financially," he said. "It's not even a matter of, do I come back to the area. It's, can I recover financially to start again? What the insurance will cover and what it won't cover, and who has insurance?"
An opening for change
City officials are currently focused on preventing further looting and managing ongoing protests over the killing of George Floyd, an unarmed Black man, by a police officer in Minneapolis last week. But some early efforts to help businesses recover from the violence that broke out in the aftermath of peaceful protests have begun.
Councilmember Cindy Bass and others have started organizing initiatives to help local businesses apply for financial assistance, and tourism officials have called for federal help to assist their industry recover from pandemic-related closures. Some shop owners targeted during the riots have turned to GoFundMe fundraisers for help, with mixed success.
Jabateh said he could not blame those who ransacked the shopping center and other businesses along Woodland Avenue. Their anger was driven both by Floyd's death and by years of underinvestment and lack of opportunity in Southwest Philadelphia, he said. According to 2018 census data the unemployment rate for Black Philadelphians was 13.8%, compared to 3.8% for white residents, and the figures have soared during the pandemic.
"The neighborhood has been neglected, and because of that, something like this happened. The result is, people get angry. You can't blame those who are angry," he said. "The more we put training facilities, job opportunities, in this area, then we will see a change."
It's also critical to listen to the young people who are among the protesters and looters in South Philadelphia and around the city, said Greg Thompson, a community activist. Thompson runs a city-funded lot-cleaning program in South and Southwest Philadelphia that employs local youth.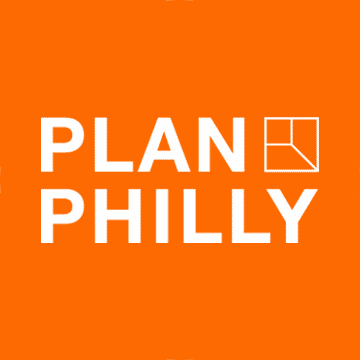 In the face of police brutality and poor economic prospects, many young Black men see violence as a rare way to draw attention to their despair, said Thompson, who visited the shopping center yesterday with a few of his employees.
"We have about 50 people working for us. They said to me last night, 'Mr. Greg, we know that we're not going to win in the courthouse, but if we hit them where their money is, then they pay attention," Thompson said. "When we lash out and we burn down buildings and we break in places, that's when they pay attention to us.'"
"Of course, we told them that violence under no circumstances is acceptable," Thompson added. "But we have to listen to that voice. If we are very serious about changing the culture of racism in this country, we have to begin to listen to each other."
Thompson said he visited the strip mall Monday morning while people were still taking items from stores. He heard "amazing" debates between those for and against the break-ins and thefts.
"When I came yesterday morning, there were people running in and out of stores and there were people angry," Thompson said. "There were conversations of people asking the looters to stop. The looters were having conversations about, These aren't our businesses. They don't care about us.' This was the kind of dialogue that was happening as things was going on. We got to talk about it because it was real — it was what happened in our community."
WHYY is your source for fact-based, in-depth journalism and information. As a nonprofit organization, we rely on financial support from readers like you. Please give today.