Wash West puts lid on NID bid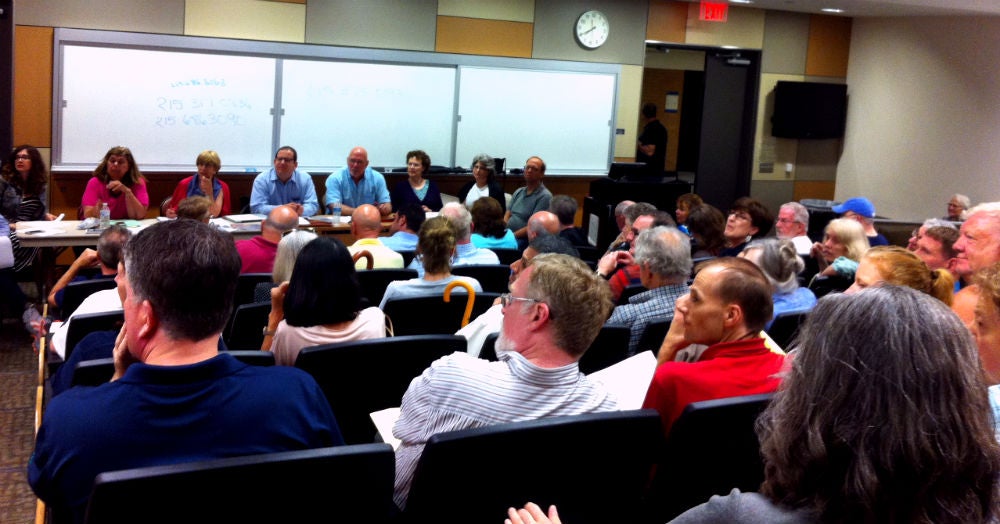 The Washington Square West NID steering committee formally withdrew a proposal to establish a Neighborhood Improvement District in the neighborhood at a meeting of the local civic association Tuesday night.
The decision followed a contentious meeting last week in which many area residents said the community didn't need a NID, which would levy an additional tax assessment on property owners in the community.
Before the meeting Tuesday night, some in opposition were passing out fliers reading "STOP THE NID" and soliciting signatures for an anti-NID petition.
Their efforts proved unnecessary. To begin the meeting, Rick Spitzborg, a member of the NID steering committee, read a statement announcing that the committee would no longer pursue the idea.
"The volunteer members of the WashWestNID Steering Committee want what everyone that lives here wants, for Wash West to be the best community in the city of Philadelphia," Spitzborg began. "… Nonetheless, the intensity of emotions that are being expressed has created a divisiveness within our community—totally contrary to helping make Wash West a neighborhood friendly place in which to live and work. The Steering Committee does not want to perpetuate that divide. Consequently, we have withdrawn the proposal to establish a NID in Wash West."
Read the entire statement here.
After the announcement that the NID would be dropped, the meeting quickly transformed into a soul-searching discussion about the future of the neighborhood and the civic association. There were promises of renewed engagement in the neighborhood group, supplications that the civic gumption it took to kill the NID be maintained and diverted to more positive efforts, a few commitments to join the volunteer group and donate money.
Then there were requests to confirm that the NID is really, truly dead. Those were followed by assurances that it is, in fact, dead.
When the NID discussion was finished, many attendees shuffled out of the room, against the entreaties of a larger number who asked all to stay and participate in the stickier business of hyperlocal democracy: there were zoning matters to consider.