Vice President Kamala Harris offers union support in Philadelphia visit
Hundreds of union workers came out to hear the Vice President talk about worker protections and the value of organized labor during a Philadelphia visit.
A sun-drenched crowd of union workers greeted Vice President Kamala Harris Tuesday afternoon as part of a Philadelphia rally calling for new regulations to help American workers.
Speaking in the parking lot of the Sheetmetal Workers Union Hall in South Philadelphia, Harris announced the Occupational Health, and Safety Administration will start inspecting workplaces for heat issues that could impact workers.
"We're going to make sure the workers out there receive all the protection they are entitled to receive," Harris said. "It comes down to the dignity of work."
U.S. Labor Secretary Marty Walsh spoke of how workers in warehouses and those working on roofs are suffering heat-related issues due to climate change. He told those in attendance how the Biden-Harris Administration is working to implement new regulations to fight the problem. The regulations are not completely in place yet, Walsh said.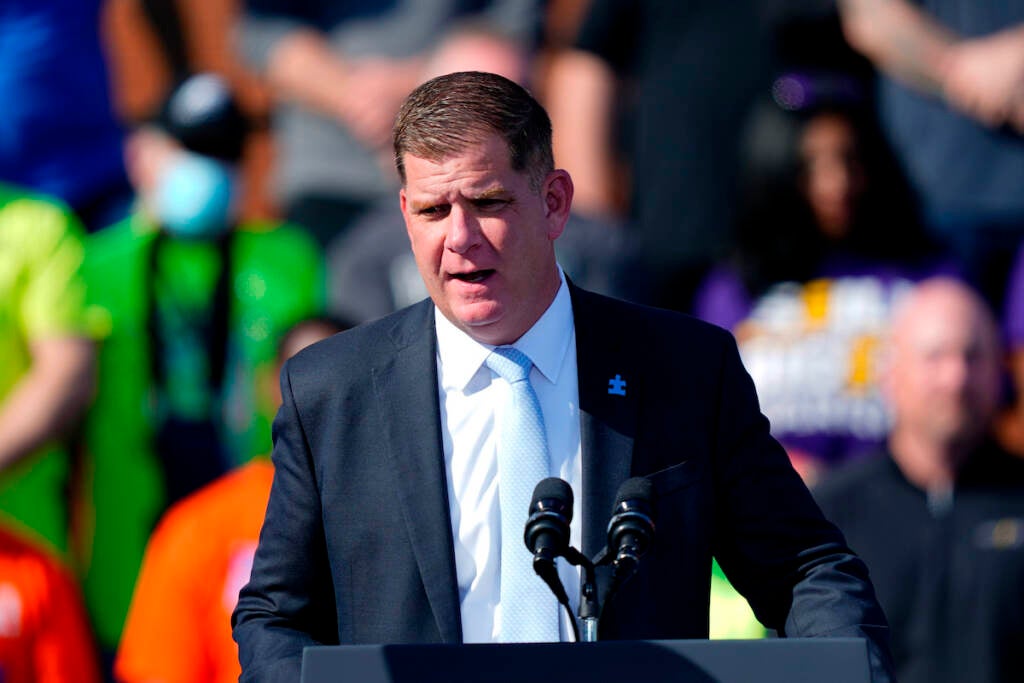 The rally did have some political undertones, with several local politicians calling on the crowd of union members for help in the midterm elections.
Vice President Harris also spoke about how important unions have been for workers throughout U.S. history.
"Each and every day in ways big and small, unions change lives, unions negotiate better wages and safer working conditions for millions of workers around our country," she said. "Let us be clear, even if you are not a member of a union, you thank unions for every benefit that you receive."
Congressman Dwight Evans was one of those who spoke ahead of Harris. He was direct in his request for help leading up to Election Day.
"This November, there is something going on, and we need you. Like never before, we asked you and we are appealing to you, your brothers, your sisters, your cousins, even if you have any enemies. I know you have no enemies. We are asking you to help us because this November is very significant to this country and the direction of this country," Evans said.
Philadelphia Mayor Jim Kenney also appealed to the union crowd.
"We all recognize that we are in this together. And we can only win if we work together with our union brothers and sisters all working together, we can send a message," he said.
Liz Shuler, president of the national AFL-CIO talked about how the Biden-Harris administration was one of the most pro-union ever.
"It looks like a national labor relations board that is ready to put an end to the days of captive audience meetings and bosses cornering employees about unions," Shuler said. "Put that away. It looks like an administration that puts working people at the heart of their plans for recovery and for the future."
"This administration is not afraid to say the word union," said Walsh, a former Mayor of Boston and union leader. He added the Biden infrastructure bill has high standards to "build a middle class for all."
The support from Washington was well-received by the labor crowd that spent hours baking in the sun to hear the Vice President speak.
WHYY is your source for fact-based, in-depth journalism and information. As a nonprofit organization, we rely on financial support from readers like you. Please give today.