Updated Greenworks plan for city sustainability targets coming this fall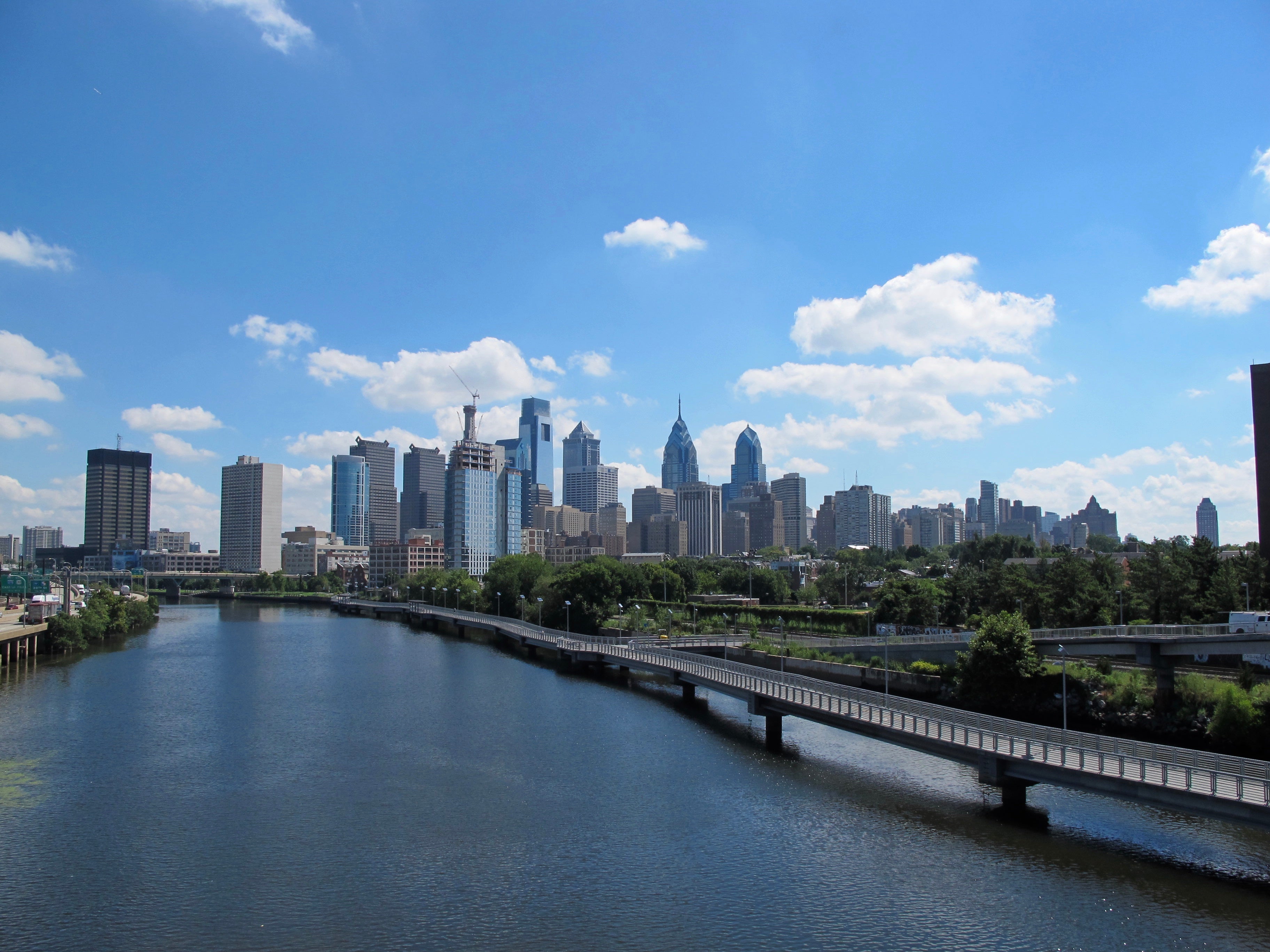 The city's sustainability work will take a slightly different approach when the updated Greenworks plan debuts this fall.
At an open house Tuesday afternoon, Director of Sustainability Christine Knapp said that while she considers the Nutter administration's Greenworks plan a success, the next version can do a better job of making a connection between the city's sustainability goals and their value for residents' day-to-day lives.
The original Greenworks initiative, launched in 2009 and was managed by then-Director of Sustainability Katherine Gajewski, was Michael Nutter's sustainability plan. It established 15 targets to meet by 2015, and encompassed more than 160 different initiatives. Last year's final report found mixed results, with the city exceeding four of the metrics, meeting one, making positive progress on four more, and failing to meet four others.
The city began planning for the second round of Greenworks at the beginning of this year, holding 10 meetings of stakeholders and experts, and launching a survey, which received over 300 responses. The city will continue soliciting ideas to include in the plan, but Knapp said the bulk of the intentional engagement for the plan update has been completed.
This feedback revealed that many want to see Greenworks go deeper at neighborhood level, and be more explicit about how sustainability can have an impact on people's daily lives. Respondents also wanted the plan to be more explicit about addressing inequities in the delivery and access to city services, as well as access to the benefits from city-greening efforts.
Knapp said the new plan would shrink the number of target areas from fifteen to eight, in part by consolidating some categories. Any energy-related initiatives, for example, will be grouped under one 'energy' umbrella. Instead of an 8-year work plan, the city will set annual work plans, allowing them to be more nimble in responding to policy challenges and changes in the state and foundation funding environments.
Knapp said respondents found the first version of Greenworks to be " too big, too complicated, too wordy, and it wasn't simplified enough for the average person to understand it."
The new Greenworks plan will also make more of an effort to communicate the city's vision, and draw conceptual connections between how the specific targets and projects tie into longer-term goals. A few examples of these goals:
All Philadelphians efficiently use clean energy that they can afford

All Philadelphians waste less and keep our neighborhoods clean

All Philadelphians have healthy and affordable food and drinking water
"We also think it helps to get people to understand why this matters," said Knapp, "If we're just talking about energy reduction for energy reduction's sake, that may not speak to people if they don't understand our long-term vision is get clean and affordable energy for everybody."
WHYY is your source for fact-based, in-depth journalism and information. As a nonprofit organization, we rely on financial support from readers like you. Please give today.