U.S. small-business czar makes stop in Delaware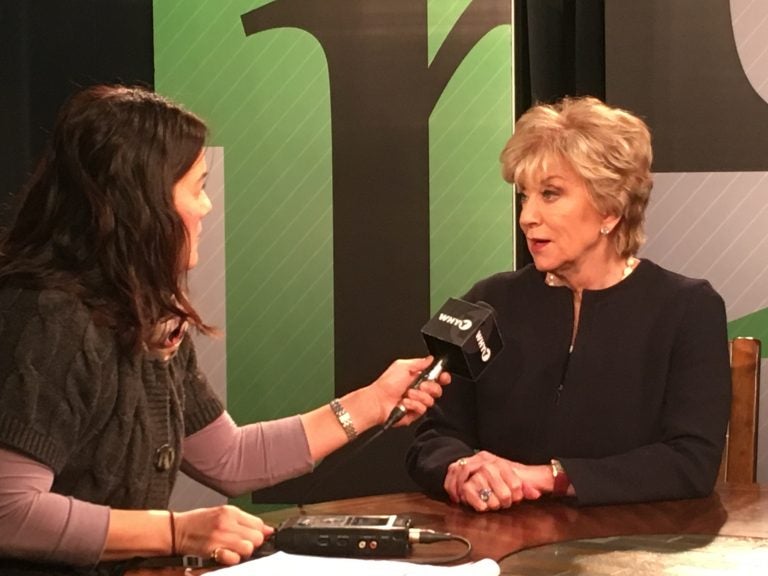 U.S. Small Business Administration chief Linda McMahon met with small-business owners in Delaware Tuesday as her nationwide tour made a stop in Delaware.
On the road since June, the Trump administration small-business czar has been visiting SBA district offices and meeting with local entrepreneurs.
"It is good to be part of listening and gathering information. What do our small-business owners need, what do they want? How can SBA be more helpful to them?
"What kind of messages do we need to take back to Washington to help with policy decisions? And so it's really important to get out and listen," McMahon said in an interview at WHYY's Wilmington studio, ahead of a business tour at Supercritical Fluid Technologies in Newark.
The SBA not only helps with loans, but it also helps get businesses off the ground. In the event of a disaster, the SBA can also provide some resources for economic recovery.
"I think SBA is the best-kept secret in the country," McMahon said. "I wish I had known about SBA when my husband and I were first building our business."
Linda and Vince McMahon are American professional wrestling moguls who grew their regional entertainment business into what is now World Wrestling Entertainment or WWE.
"Everything that I learned as the CEO at WWE, and all the stages of its growth, I'm able to really talk to people who are doing that very same thing. And they know that I know what I'm talking about," McMahon said. "And when I tell them about being bankrupt, when I tell them about my home being auctioned off, when I tell them about my car being repossessed in the driveway, it kind of makes it all real."
About 29 million small businesses operate in the U.S., employing 48 percent of the private workforce, according to the SBA.