Two men wanted for Lawndale home invasion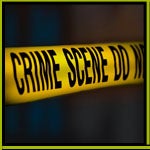 Two suspects are wanted in connection with a violent home invasion in Lawndale yesterday.
Around 9 a.m., two men entered a home on the 900-block of Unruh Avenue. Inside, they reportedly bound and robbed the couple — a 43-year-old woman and 46-year-old male. The male was pistol whipped, and later treated at Aria Health-Torresdale.
A 3-year-old was in the home at the time was uninjured, but the suspects took off with two laptop computers, $5,000 in cash $50,000 worth of jewelry and a 2010 Toyota Camry.
A description of the suspects has not been released.