Trump: 'We are respected again.' Reality: The opposite.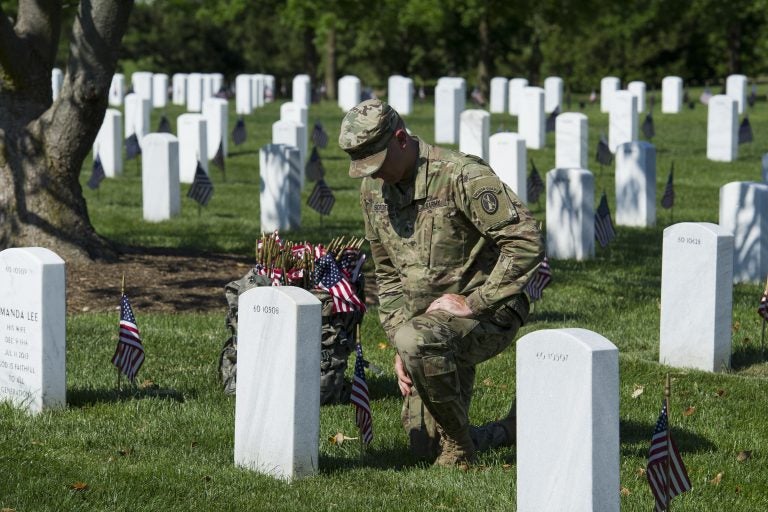 Last Friday morning, before taking refuge in golf and Twitter, Donald Trump predictably soiled the Memorial Day weekend by lying to the '18 graduates of the U.S. Naval Academy.
He said: "We are respected again, I can tell you that. We are respected again. A lot of things have happened, we're respected again." But reciting a lie three times in one sentence doesn't make it any truer.
The Gallup pollsters have discovered that, thanks to Trump, respect for America "across 134 countries and areas stands at a new low of 30 percent." That's 18 points lower than Barack Obama's final year, and it's four points lower than the previous record nadir, set by George W. Bush in his final year.
And the Gallup stats basically jibe with the '17 findings of the Pew Research Center, which reported that 64 percent of the people in 37 countries had "confidence" in Obama "to direct America's role in the world" – but only 22 percent had confidence in Trump. According to Pew, confidence in America's leadership dropped, most often precipitously, in 35 of the 37 countries; the sole exceptions were Israel and Russia. (Russia's thumbs-up verdict soared 42 points, and, gee, I can't imagine why.)
Either Trump deliberately lied to the naval graduates, knowing full well that America is far less respected than it was before he showed up; or he simply verbalized the fantasy in his head, not caring to know whether the stats backed him up. Either way, he fed them a manifest falsehood. And what a tragedy it is that America's standing in the world has fallen so fast. The millions of Americans who have fought for their country did so with the expectation that we would continue to lead the world.
I'm a tad sensitive about this, because today is my first Memorial Day without my father, a World War II vet who died last November. Like most others in his generation, he didn't consciously serve to make America great; basically, he and his contemporaries wanted to do their duty and get home alive. It was simply a given that America was leading the way for the right reasons. It was simply a given that America would stand for democracy and earn respect for doing so.
So let's salute our dads and granddads. Here's hoping that their victory over totalitarianism was not in vain.