Trump, his Republican enablers, and the corroded state of the union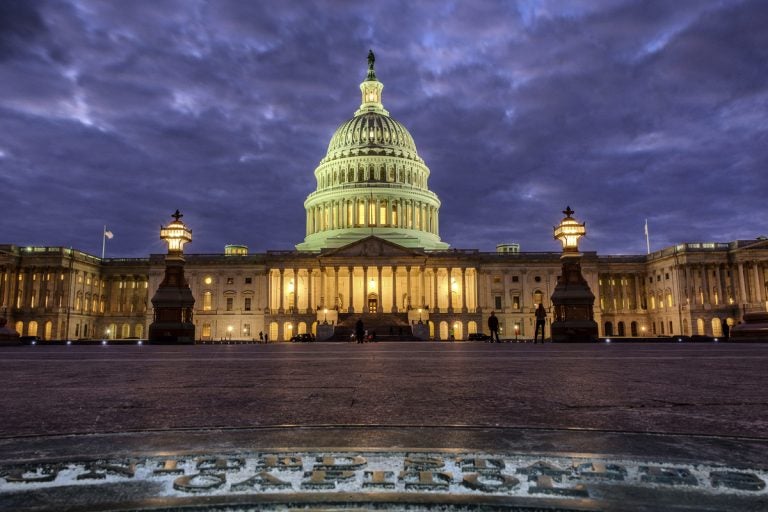 Tonight's State of the Union address will be an elaborate deception that masks the metastasizing rot at the core of our democracy.
We know how this gig will go. Trump will boast about a rebounding economy that he inherited from President Obama, he'll tout the same metrics that he dismissed as phony during Obama's tenure, he'll mouth phrases about bipartisanship, he'll push an immigration plan that can't pass, he'll talk up a long-overdue infrastructure plan that's probably DOA, the talking heads will treat this as normal, and he'll be hailed in some brain-dead quarters as "presidential" after staying vertical for an hour without tweeting.
Most of us — roughly 65 percent of the populace — won't be fooled by tonight's hucksterism. We know full well that this country is on the cusp of a serious constitutional crisis, that the rule of law is imperiled, and that this alleged president and his Republican abetters are dangerously weakening the state of the union (or "uniom," as the House sergeant-at-arms spelled it on the tickets), doing for the Russians what the Russians could never have done themselves.
We'll likely hear nothing tonight about Trump's refusal to implement the anti-Russian sanctions that Congress enacted with bipartisan support. We'll likely hear nothing about Robert Mueller's investigation, nor the fact that Trump would dearly love (and has already tried) to pull his plug. We'll likely hear nothing from Trump about how he verbally hounded one of his pursuers — FBI deputy director Andrew McCabe — into accelerating his retirement. (McCabe quit yesterday, effective immediately.) We'll likely hear nothing from Trump about Devin Nunes, the toady (and ex-Trump transition team member) who chairs the House Intelligence Committee, and whose pro-Trump memo, alleging FBI abuse of Trump, has been readied for public release despite the fact that it contains classified material. And we'll likely hear nothing from Trump about how the intel committee voted yesterday to launch a probe of the FBI and Justice Department's probe of Trump.
This tweet sums up the toxic situation:
There is a country whose leader is being investigated by an agency that's being investigated secretly by a legislator who was on the leader's transition team, which that agency is investigating for colluding with a nation that's subject to sanctions the leader refuses to enforce.

— Walter Shaub (@waltshaub) January 30, 2018
That absurdist masterpiece was written by Walter Shaub, who directed the federal Office of Government Ethics until he quit in disgust last summer. Just another casualty of the creeping corrosion.
The TV audio will feature the applause of ruling party members, the same people who refuse to provide Mueller with sufficient job protection. Two bipartisan bills have long been floating around Congress, designed to block a tyrannical firing, but Republican leaders haven't lifted a finger to move them forward. You'd think that forestalling another Saturday Night Massacre would be a prudent move, a boon to a nation of laws, but alas, the Republican-abetted rot has spread too far.
Last September, when the Senate Judiciary Committee actually held hearings on job protection for Mueller, the esteemed law professor Eric Posner testified that "nothing is more dangerous to democracy than the president's control over law enforcement," and that the job-protection bills, by providing a "layer of security" would reassure the public "that the officers of the executive branch, including the president himself, are not above the law." But natch, nothing has happened. On the Sunday shows last weekend, the Republican theme was inertia. Kevin McCarthy, a House Republican leader and Trump water carrier, said: "I don't think there's a need for legislation right now."
If not now, when? After Trump fires Mueller, when it's too late?
Only the willfully fooled (roughly 35 percent of the electorate) and the willfully degraded (Republicans who've sold their souls) can possibly believe that tonight's ritual connotes a healthy democracy. To the naked eye, it will all look normal. That's what happens when corrosion erodes us inch by inch, day by day. Conservative commentator David Frum, author of a new must-read book, diagnoses the rot and issues a warning:
"We have gotten used to the president's party in Congress sabotaging and discrediting the investigation into foreign manipulation of the U.S. presidential election. We have gotten used to the dwindling of the State Department, the paralysis of the National Security Council, and presidential attacks on the independence of prosecutors, the FBI, and the Department of Justice …. [But] the unacceptable does not become more acceptable if it is accepted by increments. If you flow with the current, you'll be surprised where you end up."
Only a mobilized midterm electorate — wise to the hollow con it will hear tonight — can begin to repair the rot.
—
But not all Republicans are anxious to abet. Yesterday, another House member called it quits, foregoing an '18 re-election bid. The tally of chamber retirees now stands at 33. Politically speaking, they sense that winter is coming.
The latest dropout is Rodney Frelinghuysen, the House Appropriations chairman and mainstay of a New Jersey district long deemed safely red. He won re-election in 2016 by 20 points — but Trump won the rock-ribbed Republican district by only 1 point. Apparently Trump is so detested in the district today that Frelinghuysen fears he'd pay the price in November. So he's bailing despite the fact that he still has four years remaining as Appropriations chair. For this guy to give up so much power, the vibes back home must really be bad. In fact, he's the eighth Republican chair to bail out.
Yesterday he announced: "I thank my constituents for the honor to serve them."
Translation: "I shall join all my exiting colleagues in fleeing Trump with all deliberate speed."