TikTok faces lawsuit in Philly over girl's 'blackout challenge' death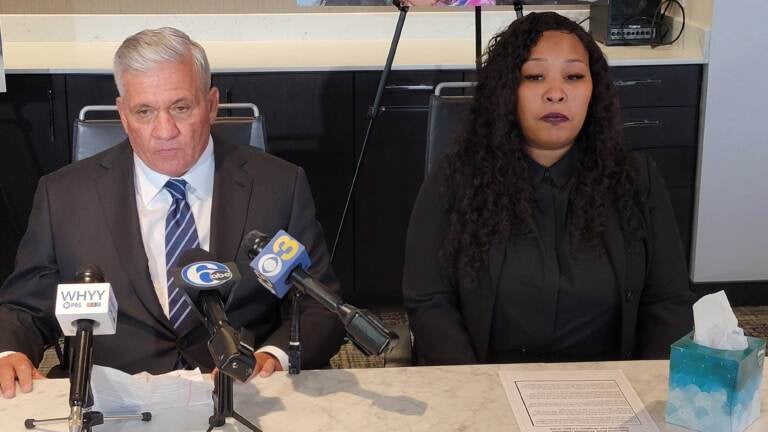 A mother grieving the loss of her 10-year-old daughter after taking part in a social media challenge is fighting back with a lawsuit against Tiktok.
Tawainna Anderson from Delaware County has filed suit in Philadelphia U.S. District Court claiming Tiktok's influence is the reason her daughter is dead.
"I want to hold this company accountable," Anderson said. "It is time these dangerous challenges to come to an end, so that [others] don't experience the heartbreak we live every day."
Anderson said the suit could save lives. "I accepted that my daughter's voice is gone forever. So, I'm going to speak for her in a message here today," she said. "Something has to change. Something has to stop because I would never want no other parents to go through what I'm going through every day since December 7th."
Attorneys for Anderson claim that TikTok is how the child viewed the challenge, which involves holding your breath until you pass out due to a lack of oxygen.
Jeffrey Goodman, who is representing Anderson, explained the basis of their suit, which claims TikTok inserted the challenge into Nylah Anderson's feed which was inappropriate.
"The manufacturer and developer of a product has a responsibility for making sure that that product is safe for its users. An app or a product is not safe if it sends dangerous content like this challenge to a ten-year-old user," Goodman said.
He compared it to another issue on the Internet. "If they sent pornography to this child, would there be any doubt that they should be held accountable for that? So, they're sending another type of dangerous video to children. It is wrong. It should be stopped. And we aim to do that."
TikTok officials distanced their platform from the challenge In an emailed statement sent in response to the lawsuit. "This disturbing 'challenge,' which people seem to learn about from sources other than TikTok, long predates our platform, and has never been a TikTok trend."