Three former Philly revenue dept. employees facing bribery charges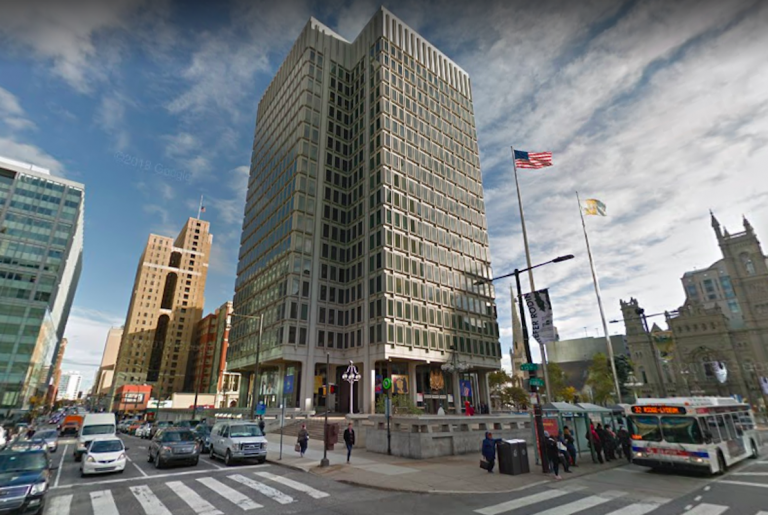 Three former employees of Philadelphia's Department of Revenue have been accused of accepting bribes.
According to a city press release, Philadelphia residents Jarredd McQueen, 50; Demarys Natal, 56; and Nicole Mixon, 44, are being charged with allegedly soliciting and accepting bribes totaling an estimated $57,900.
The charges stem from a joint investigation by the city's Office of the Inspector General and the FBI and are being prosecuted by Asst. U.S. Attorney Jason P. Bologna.
"Bribes and corruption must have no place in Philadelphia's municipal government," said U.S. Attorney William McSwain. "Corruption is an insidious disease that destroys the public's confidence in its government, which is why we at the U.S. Attorney's Office are so determined to root it out. Here, these three Revenue Department employees will now face the consequences of their alleged brazen and illegal acts."
McQueen has been charged with one count of federal program bribery. He was formerly a customer collection representative for the Revenue Department, where he allegedly accepted $9,000 in bribes from May to November 2018. He resigned from the department in July 2020.
Natal, also a Revenue Department customer collection representative, was charged with one count of federal program bribery for accepting bribes worth $26,600 from February 2018 to September 2019 for her work in the department's Major Tax Unit. She resigned in November 2019.
Mixon is being charged with one count of federal program bribery for accepting $22,300 in bribes for her work as a customer collection representative from November 2019 to March 2020. She resigned from her position on Nov. 18, 2020.
McQueen and Mixon had access to the Taxpayer Information Payment System — used to track the status of certain financial obligations — as Revenue Department employees. Some of the obligations included real estate taxes, trash fees and small business fees that were owed to the city. The two are accused of allegedly using the TIPS program to make adjustments to outstanding balances after they met with individual taxpayers who owed the money.
They then allegedly collected the money owed through their positions as a chance to enrich themselves, according to a city press release. For one, McQueen allegedly canceled a $5,644 trash fee in exchange for a $1,500 cash bribe, while Mixon allegedly erased a $1,210 trash fee in exchange for an $800 cash bribe.
According to the release, in her role with the Major Tax Unit, Natal obtained delinquent business tax payments and other fees tied to city properties, requiring her to meet and talk with the taxpayers regarding their debts. Natal allegedly used her position to collect payments owed to the city for herself, by accepting two $500 money orders in exchange for canceling $10,000 owed in association with business taxes on a Philadelphia property. She then deposited the money into a personal bank account for "repair/remodeling" and "flooring" work, according to the check's memo section.
"The alleged actions of these individuals are simply unacceptable, but this case is also about the Revenue Department's commitment to the taxpayers of Philadelphia," said the city's Inspector General Alexander DeSantis. "Here, the department's internal controls flagged irregularities, and they were staunchly committed to the enforcement process from start to finish."
If convicted, all three face a maximum sentence of 10 years in prison.
These bribery charges come one week after the announcement of charges filed against three other former city employees, who were charged with embezzling money meant for the Philadelphia Parks & Recreation Department and emergency assistance food vouchers.