Wine Walk Philly, OperaDelaware gala, party at the Franklin Institute, Marvin Gaye birthday concert, and more in this week's 'Things To Do'
March 30-April 2: "La Traviata" opening gala in Del., Wine Walk in Philly, and Brian Culbertson in South Jersey are among weekend event highlights.
Listen
5:12
Special Events | Arts & Culture | Kids | Food & Drink | Wellness | Music | Delaware | New Jersey
---
Special Events
Science After Hours: Spectacular Spectacular
The spring iteration of the Franklin Institute's Science After Hours event Spectacular Spectacular is an immersive party that encompasses the cultural institution's three floors and roof deck. Performers include Philly drumline Positive Movement, the Philadelphia School of Circus Arts, and Johnny Showcase & the Mystic Ticket. Secret Cinema is onsite to provide a curated collection of short films along with other performances and entertainment options. This is the first of four themed Science After Hours events.
---
Arts & Culture
American Revolution: The Show
Take seven years of a pivotal time in American history — distill it down to 50 minutes and seven actors — and you'll have The American Revolution: The Show.  It beats the static classroom version of history, though we're not sure seeing it counts towards a grade … but for an entertaining working knowledge of the events that led to the founding of the United States and its independence from British rule, it'll do.
Pay No Worship
In the world premiere of "Pay No Worship," Jose and his cousin Martin are struggling to make the family's wine business profitable on the tiny island of Fogo in the Cape Verde archipelago.  Among other issues, the winery is located at the base of a volcano. Tensions are heightened when a tropical storm heads their way as Martin wants to leave the island behind but Jose wants to stay and maintain the culture he loves.
Freedom's Eve
Actor, producer, and voice artist Leonard Dozier was one of the voices of NFL Films, doing Super Bowl recaps for the promotional arm of the league. Dozier, who is retiring following health issues, is also the executive producer of the online production "Freedom's Eve." The story follows the Day family, who lose their matriarch the day before their freedom is granted. Dozier says ticket proceeds will go to the actors and director. "At a time where I certainly needed to save all of the money I could considering the sudden and life-altering circumstances of my life," Dozier writes, "I wanted to perhaps 'go out' telling a story that would foster the artistic, spiritual and even historical ascent of humanity."
---
Kids
Staying Power: Be Distinct or Go Extinct
View this post on Instagram
Dinosaurs have been extinct for 65 million years, yet insects are thriving. The new Philadelphia Zoo attraction Staying Power: Be Distinct or Go Extinct explains why with lifesize animatronic examples of both dinos and insects. Why did insects thrive? Because they adapted to a changing world in ways dinos did not. Among the figures are a group of 6-foot-long velociraptors and lifesize bugs, including a 10-foot-tall stink bug that actually stinks. Ewww! Pay-as-you-go dino-themed meals are available at the recently upgraded Watering Hole eatery.
Family Fundays: Musicopia Indonesian Dance
It's no April Fool's joke! Balinese dance troupe Modero & Company are performing traditional Indonesian dance at Musicopia: Indonesian Dance From the Island of Bali, this week's free Family Funday event. Dressed in full traditional costume, the troupe will begin with a blessing, then introduce each of the three traditional dances. The performance is meant to provide the audience with more information and context about Balinese cultural traditions.
Up Late With the Sphinx
Museums are increasingly opening up their evening hours to little explorers. This week's Up Late with the Sphinx event allows children 6 to 12 to run around the place, or should we say, explore artifacts and exhibits with the supervision of a parent or guardian. Games, make-and-take crafts, and other activities are on the schedule to encourage your child to learn more about history and art … or just have a fun night out. Did we mention there's a flashlight tour? Just remember to bring your own flashlight. The museum will not be providing them for the tour. (We're not sure if phone flashlights count but it's a fail-safe if you do forget.)
---
Food & Drink
Southeast Asian Market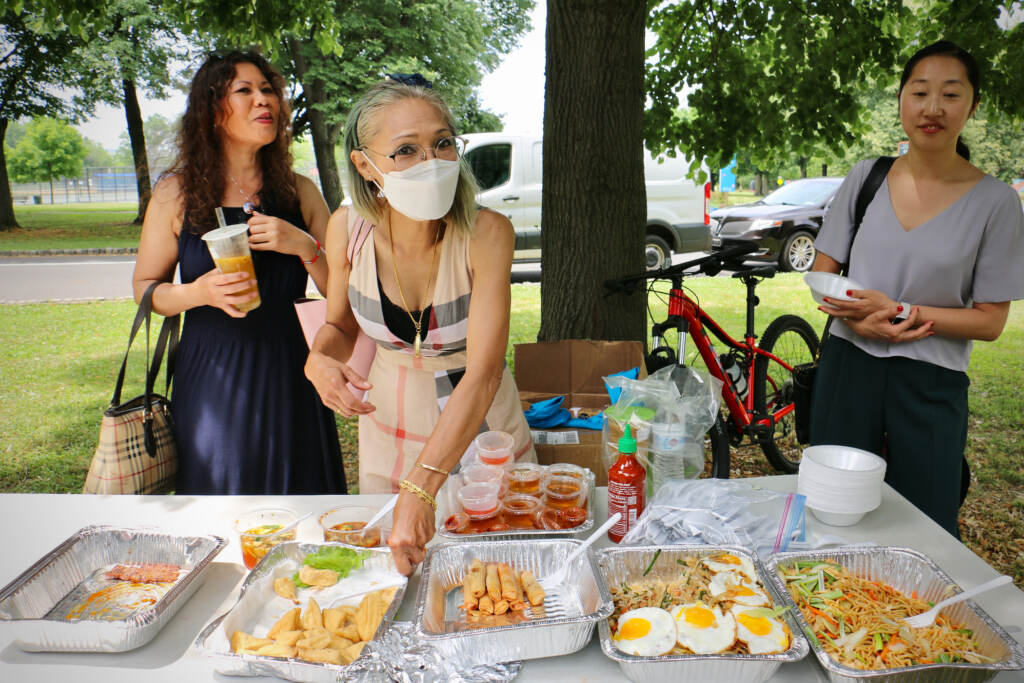 Although it's been around unofficially for more than 35 years, FDR Park's Southeast Asian Market becomes official on Saturday. After fleeing repressive regimes and war in Laos and Cambodia, refugees settled in Philadelphia. Out of necessity, they created an informal marketplace but were met with decades of intimidation and harassment as it continued to expand. Now the market is recognized as a viable part of the community, embracing the Southeast Asian community who sell food, drink, and other items reflecting their diverse cultures.
Wine Walk Philly
Over 45 wine purveyors will provide samples of their wares at the inaugural Wine Walk Philly event. Though you must be 21 to drink, it's an all-ages event. There will be a range of entertainment and activities, including food and craft vendors and an animal adoption agency on site. VIP tickets include a 5% wine purchase discount and a VIP-only sampling room.
---
Wellness
Holistic Health and Healing Expo
We could all use more health and healing in our busy, distracted, and stressful lives. That's where the Holistic Health and Healing Expo comes in. It brings vendors, workshops, and holistic health practitioners together to provide and seek healing and care in a variety of disciplines including integrative medicine, homeopathy, regenerative healthcare, yoga, Pilates, and mindful movement.
---
Music
Tennis
The husband and wife duo of Patrick Riley (guitar, keyboard) and Alaina Moore (vocals, keyboards) met while attending the University of Colorado. Maybe it was their seven months sailing along the East coast after graduation or their already established musical sensibilities, but they embraced a retro sound that has helped them craft six albums since 2010. Their latest  "Pollen" was released last month. They're bringing their nostalgic music (and merchandise) to the Fillmore Philadelphia on Friday night. 
Night of 1000 Kates
British singer/songwriter Kate Bush already had an established fanbase when her 1985 top-40 hit "Running Up That Hill (A Deal with God)" was featured in the fourth season of the Netflix hit "Stranger Things." The song charted again, reportedly netting Bush more than $2M. During The Night of 1000 Kates over 70 performers gathered for the ninth celebration of her music through song, cinema, performance, and more. After the show, a dance party continues until 2 a.m.. If you can't make it in person, there's also a livestream.
Spyro Gyra
Since they were founded in 1974, Spyro Gyra has performed more than 10,000 shows on six continents and released 35 albums. They make their next stop this weekend in the Philly 'burbs for two shows at the Sellersville Theater. The latest release for the jazz fusion stalwarts is 2019's Vinyl Tap, a collection of covers including new takes on War's "The Cisco Kid," "What a Fool Believes" by the Doobie Brothers, "You've Got to Hide Your Love Away" by the Beatles, and Johnny Rivers' "Secret Agent Mash."
Remember Marvin: Marvin Gaye Birthday Tribute
R&B icon Marvin Gaye died a day before his 45th birthday at the hands of his father, with whom he'd had a tumultuous relationship his entire life. Though it happened in 1984, the legendary musician's work, including his "What's Going On" album, remains influential. It inspired fellow D.C. native and Voices of Motown singer Shelton Cornelius Price, who pays homage to Gaye in Remember Marvin: A Marvin Gaye Birthday Tribute. 
---
Delaware
OperaDelaware Opening Night Microgala: La Traviata
View this post on Instagram
OperaDelaware wants to make those fancy galas more accessible, so they've conceived an Opening Night Microgala, a smaller, more intimate event. This one is happening before the first performance of "La Traviata," featuring a multicultural cast led by Lindsay Oshe as Violetta and Matthew Vickers as Alfredo. The microgala's theme is Casino Night, where players can win up to $1,000 in cash prizes. Come dressed to impress as a professional photographer is taking red-carpet photos. Note: The opera and gala are ticketed separately. You must have a ticket to the opera to attend the gala.
---
New Jersey
Brian Culbertson The Trilogy Tour
Smooth jazz musician Brian Culbertson released his 20th studio album in 2020, appropriately naming it "XX," which he'll draw from during his Saturday performance at South Jersey's Scottish Rite Auditorium. Though the multi-instrumentalist has moved between musical styles throughout his three-decade career, he's been consistent by playing with some of the top artists in different musical disciplines. On "XX" he continues that habit, collaborating with funkster Bootsy Collins, jazz/R&B vocalist Avery Sunshine, saxophonist Everette Harp, soul/R&B singer Noel Gourdin, and singer/songwriter/producer Ray Parker, Jr.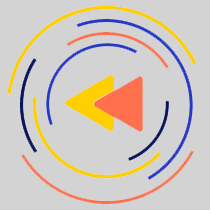 Saturdays just got more interesting.
WHYY is your source for fact-based, in-depth journalism and information. As a nonprofit organization, we rely on financial support from readers like you. Please give today.