Philly celebrates David Bowie, 'Jagged Little Pill,' Fire & Frost, and First Friday at the Barnes in this week's 'Things To Do'
Jan. 5 - Jan. 8: Philly Loves Bowie week, Opera Delaware benefit, "SpongeBob The Musical" in N.J., are among the area's weekend highlights.
Listen
4:53
Music is at the center of the first weekend of the New Year with Philly Loves Bowie week, a series of events dedicated to the Starman and "Jagged Little Pill," a musical inspired by Alanis Morrissette's Grammy-winning 1995 album. Opera Delaware hosts its annual New Light Night benefit and in New Jersey, "The SpongeBob Musical" ensures that adults and kids alike enjoy the best day ever.
Arts & Culture | Comedy | Expos | Outdoors | Music | Delaware | New Jersey
---
Arts & Culture
Philly Loves Bowie Week
Where: Various venues
When: Friday, January 6 – Sunday, Jan. 14
How much: Various prices
Before his death from cancer in 2016, David Bowie had established himself as an iconic artist who wasn't afraid to transcend barriers of sex, race, and music. His work and legacy earned him a place among a rare echelon of artists who have changed the cultural landscape. Philly Loves Bowie week celebrates him through a series of events that encompass his artistic achievements. There's a dance party, an art show, a Bowie-oke night, concerts, a masquerade ball, a bowling party, Bowie for kids, and more. A free kickoff concert will happen Friday at noon at World Cafe Live.
The Sound of Music
Before the classic tale of the von Trapp family, "The Sound of Music" made its debut on the sliver screen in 1965, it won five Tony Awards. Since its first stage production in 1959, the Rodgers and Hammerstein show has been a perennial stalwart of musical theater, experiencing several revivals.
Jagged Little Pill
Canadian singer/songwriter Alanis Morrisette released her third album "Jagged Little Pill" in 1995. It sold 33 million copies, won 5 Grammys, and became cemented in American culture. The musical production "Jagged Little Pill" uses the classic coming-of-age release as its rhythmic roadmap. It scored 15 Tony nominations, winning two. Per the production, the musical's mature themes of family dysfunction, addiction, sexual assault, and mental health make it best for viewers 14 and over.
---
Comedy
Next in Line Comedy Show
For most comedians, becoming famous is a long journey through open mic nights, improv troupes, and comedy clubs. The journey begins at places like Victoria Freehouse, which hosts theNext In Line comedy series every weekend. In this intimate environment you may discover comics that ultimately end up on HBO, Netflix, and Comedy Central, because if they can make a Philly crowd laugh, their future is all but assured.
---
Expos
Philadelphia and South Jersey Bridal Expo
Where: Pennsylvania Convention Center, Hall F, 1101 Arch St.
When: Saturday, Jan. 7, Sunday, Jan. 8 noon – 5 p.m.
How much: Free, with registration in advance, $10 at the door
If you started the new year as a fiance or fiancèe, congrats! But before you take that walk down the aisle, check out the Pennsylvania & South Jersey Bridal Expo.  Vendors will showcase everything you'll need for a wedding from flowers, to venues, photographers, and more. The event includes food sampling, a bridal fashion show, a glam bar, and live DJ demonstrations – because no one wants a wedding without good music. And for those who need a little help with that first dance, you'll find dance lessons, too.
---
Outdoors
Meadow Bathing
Being out in nature provides us with many benefits, including an appreciation of the natural world and a bit of respite from the concrete and bustle of a big city. In Japanese culture, shinrin-yoku, or 'forest bathing', is a practice that incorporates nature into self-care regimens. As trees emit healthy compounds like oxygen and phytoncides, being surrounded by them can play a role in improving health. Meadow Bathing at FDR Park is a guided tour to help you get the most out of your time outdoors.
Fire & Frost Fun
Where: Peddler's Village, 2400 Street Rd., New Hope, Pa.
When: Friday, Jan. 6, Saturday, Jan. 7, 4 p.m. – 8 p.m. Friday, Jan. 13, Saturday, Jan. 14, 4 p.m. – 8 p.m.
How much: Free, pay as you go
The holidays may be over, but the lights remain on in Peddler's Village. The Fire & Frostevent includes 30 luminescent ice sculptures (including an IG-friendly ice throne) and a live DJ. It comes along with ice carving demonstrations, fire pits, and fire artistry from the Philadelphia School of Circus Arts and Airplay. Kids can win prizes, including dinner for four at a local restaurant, by joining the Find Jack Frost scavenger hunt.
---
Music
First Friday! Luke Carlos O'Reilly
Bandleader, pianist and organist Luke Carlos O'Reilly hails from Colombia but settled in Philadelphia after graduating from Temple University's Esther Boyer School of Music. He's worked across genres with a diverse roster of artists including Musiq Soulchild, Seal, Wiz Khalifa, Bilal, and K'naan. His latest release is "I Too Sing America, A Black Man's Diary." He'll be performing at First Friday!, the monthly event at the Barnes that includes, music, pay-as-you-go food and drinks, and access to the Modigliani Up Close exhibit.
Breakwater
In the 70s, local Philly band Breakwater received national acclaim for their two albums with Arista Records. But their second, "Splashdown" in 1980 would prove to be their last, despite singles like "You Know I Love You," a "Billboard" pick in 1979. Several members of the band continued making music separately, appearing on projects with Change, Patti Labelle, and Phyllis Hyman. Now, the surviving original members have reunited and are bringing their 70s funk grooves to World Cafe Live this Saturday.
---
Delaware
New Light Night 2023
Opera Delaware opens the new year with a revamped version of their annual fundraiser New Light Night 2023. The evening features performances and includes food, appetizers, and raffle tickets. The evening supports the opera's mission of providing quality theater with causes "that shine a light in the darkness."
---
New Jersey
The SpongeBob Musical
All the beloved characters in Bikini Bottom take up temporary residence in New Jersey as SpongeBob and his friends head to the Scottish Rite theater for The SpongeBob Musical. The Nickelodeon show turned Tony-nominated Broadway musical features songs by a diverse array of musicians, including David Bowie and Brian Eno, John Legend, T.I., and Panic! At the Disco.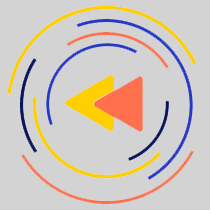 Saturdays just got more interesting.
WHYY is your source for fact-based, in-depth journalism and information. As a nonprofit organization, we rely on financial support from readers like you. Please give today.