Philadelphia Street Food Fest, Universoul Circus at Fairmount Park, and the 'Call Her Daddy' podcast tour in this week's Things to Do'
Nov. 9 - 12: Philly Street Food Festival, Exit Zero Jazz Fest in N.J., and ¡Música Bravo! in Delaware are among the weekend's highlights.
Listen
5:10
There's time to enjoy this last weekend before the holiday season gets into full swing, and you have to think about cooking, decorating, and shopping. Festivals have moved indoors for the most part, but there are still several to choose from. The Exit Zero Jazz Festival brings top-tier artists like Dianne Reeves to the Shore, while Philadelphia Magazine's Wine & Spirits Festival brings top-shelf liquor to the Fillmore. The Philadelphia Street Food Festival emphasizes the food that usually comes from food trucks, corner stores, and carts. The British band The 1975 is in town, headed to the Wells Fargo Center on their Still…At Their Very Best Tour. Plus, Philly's inaugural Flannel Festival kicks off, and in Fairmount Park, you can see Universoul Circus under the big top — or join Love Your Park volunteers who'll be there and at other locations around the city to beautify and plant.
New Jersey | Delaware | Special Events | Arts & Culture | Food & Drink | Comedy | Outdoors | Kids | Music
---
New Jersey
Exit Zero Jazz Festival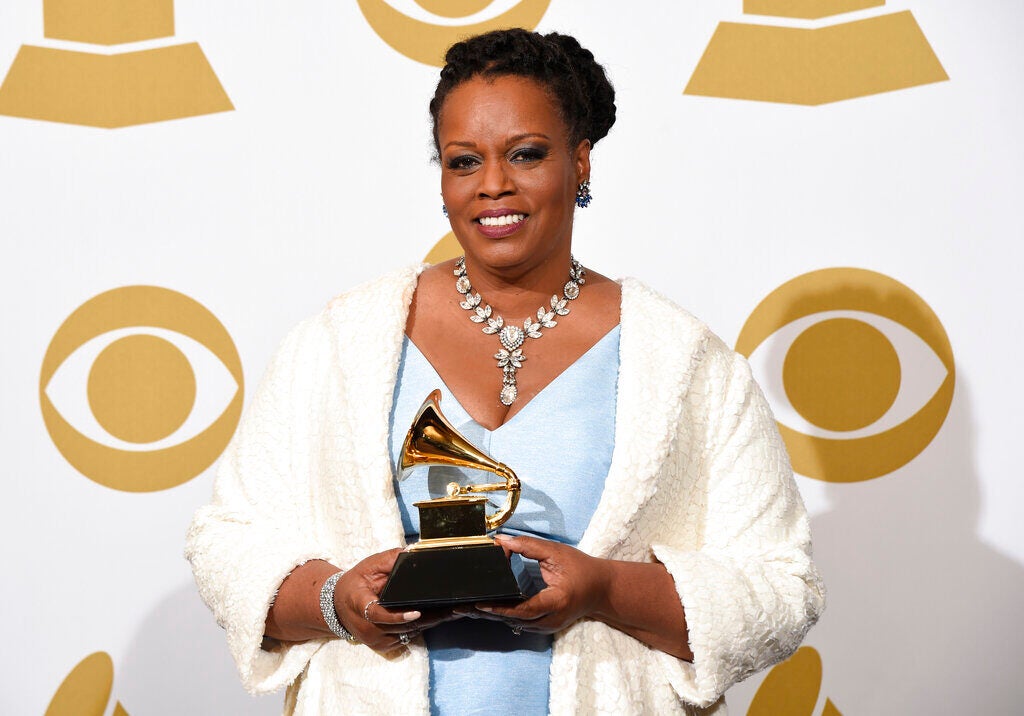 Jazz artists head down the shore for the Exit Zero Jazz Festival in Cape May. Dianne Reeves, Me'Shell Ndege Ocello, Abdullah Ibrahim, the High and Mighty Brass Band, Roosevelt Collier, and the Ocean Avenue Stompers are among the artists who'll be on stage through Sunday. During Thursday's opening night gala, Reeves will take the stage with Orrin Evans' Captain Black Big Band as the show's performer.
(Reeves will also perform in Montgomery County on Friday, Nov. 10.)
An Evening with The Cowboy Junkies
Almost 40 years and 26 albums later, The Cowboy Junkies' blend of folk, rock, and blues hasn't gotten old. They check into the Scottish Rite Auditorium Saturday in support of their latest album, "Such Ferocious Beauty," released in June.
---
Delaware
¡Música Bravo!
Where: Copeland Hall at The Grand Opera House, 818 N. Market St., Wilmington, Del.
When: Friday, Nov. 10, 7:30 p.m.
How much: $25 and up
Latin music is the focus of the ¡Música Bravo! concert hosted by the Delaware Symphony Orchestra. Argentinian-Italian conductor Michelle Di Russo joins two-time Latin Grammy nominee, guitarist, composer, and educator João Luiz, playing the works of Hispanic composers. They include Joaquín Rodrigo's "Concierto de Aranjuez" and "Four Dances" from Alberto Ginastera's "Estancia."
---
Special Events
Philly Flannel Fest
Where: The Braid Mill, 441 High St. 
When: Sunday, Nov. 12,  noon – 5 p.m.
How much: Free
The inaugural Philly Flannel Fest invites you to celebrate all things fall and winter. Live music, fall-flavored beers, wine and spirits, food trucks, and kid-friendly activities are on the schedule. While not required, flannel shirts, coats, jackets, and "shackets" are strongly encouraged.
Universoul Circus
It's been described as "hip hop under the big top." The Universoul Circus has been entertaining audiences for 29 years who appreciate its multiracial cast and traditional circus acts like tightrope walkers, along with music, dance, motorcycle stunts, and acrobatics. They're in Fairmount Park through Dec. 3.
---
Arts & Culture
Philadelphia Jewish Film and Media: Fall Fest 2023
The Philadelphia Jewish Film and Media: Fall Fest 2023 is in its 43rd year, highlighting Jewish stories. Among this year's films are ones about queerness in Orthodox Judaism, Black Jews in America, and the Holocaust, as seen from varying perspectives. The opening night screening of the "Remembering Gene Wilder" documentary concludes with a "Gettin' Wilder" afterparty featuring Kosha Dillz.  
Uncle Bobbie's X Tariq Trotter Official Book Launch
The Roots went from busking on South Street to a featured role on "The Tonight Show with Jimmy Fallon." Frontman Tariq "Black Thought" Trotter's journey was all the more improbable given an early family tragedy. He shares that and more in his new memoir "The Upcycled Self." He'll be in Philly for a discussion with Marc Lamont Hill about the book and his work with the Roots.
A Spectacular Black Girl Art Show
Assemble your squad. A Spectacular Black Girl Art Show puts art by Black women front and center. The national tour stops at the Loews Sunday. You can expect to see live paintings and art created by Black women in various disciplines, along with live musical performances.
The Broken Hollow Banshee
When Ivy inherits a family estate in the fictional Pennsylvania town of Broken Hollow she encounters an unexpected challenge when it turns out that there's an actual banshee already living there, one who would much prefer to have the place to herself. That's the premise of The Broken Hollow Banshee showing at the Old Academy Players in Philadelphia's East Falls section.
Life Onto Land: The Devonian
Where: The Academy of Natural Sciences of Drexel University, 1900 Benjamin Franklin Pkwy.
When: Saturday, Nov. 11 – Sunday, Sept. 29, 2024
How much: Free with museum admission
Dinosaurs have their timelines, from the Mesozoic Age to the Jurassic. The Academy of Natural Sciences wants you to learn about another one: the Devonian Age, which happened hundreds of millions of years before the giant creatures walked the earth — but set up the events that would ultimately bring them to life. Their new exhibit, Life Onto Land: The Devonian details how aquatic creatures evolved into terrestrial ones.
---
Food and Drink
Philadelphia Street Food Festival
Where: Xfinity Live! 1100 Pattison Ave. 
When: Saturday, Nov. 11, Sunday, Nov. 12, 2 p.m. – 8 p.m.
How much: $7.99 and up (some ticket tiers already sold out, so move fast if interested)
Whether you buy it at a cart, a food truck, or a corner store, something makes street food that much more delicious. Now you can try out faves like tacos, cheese fries, and burgers in a more controlled atmosphere at the Philadelphia Street Food Festival. Time to loosen up the belt, but not the wallet, as all the eats are priced at $5 or less.
 Philadelphia Magazine's Whiskey & Fine Spirits Festival
Fall seems ideally suited to a nice glass of brown liquor, a cigar, or a nice cut of steak. If that's what you enjoy no matter what time of year it is, head to Philadelphia Magazine's Whiskey & Fine Spirits Festival, where you have a choice of over 250 premium spirits, including bourbon, tequila, whiskey, scotch, gin, and vodka. New perks this year include private box seats for you and your drinking buddies available for general admission and VIP-level tickets.
Fall Food Truck Frenzy
Where: Linvilla Orchards, 137 W. Knowlton Road, Media, Pa.  
When: Saturday, Nov. 11, 11 a.m. – 4 p.m.
How much: Free, pay as you go
Linvilla Orchards' annual Fall Food Truck Frenzy brings a selection of the region's popular food trucks out to the suburban family fun space. While there, you can also book a hayride, pony ride, or train ride and get the kid's faces painted. The event is pay-as-you-go, but reserving the rides in advance is a good idea.
---
Comedy
Jimmy Carr: Terribly Funny
British comedian Jimmy Carr was the first UK comic to sign a deal with Netflix in 2015. He's done three specials with the streamer — 2016's "Funny Business," "Best Of Ultimate Gold Greatest Hits" in 2017, and 2021's "His Dark Materials." After performing all over the world, he makes a stop in Philly on the Terribly Funny tour. 
Call Her Daddy Podcast Live – Alex Cooper, The Unwell Tour
Alex Cooper is the top female podcaster on Spotify, to the tune of a $60M deal she signed in 2021. Her "Call Her Daddy" podcast reportedly brings in five million listeners per episode. That's why she's doing two shows at The Met Philadelphia on her Unwell Tour and has been referred to as the Barbara Walters of the podcast generation. Here's a review.  
---
Outdoors
Love Your Park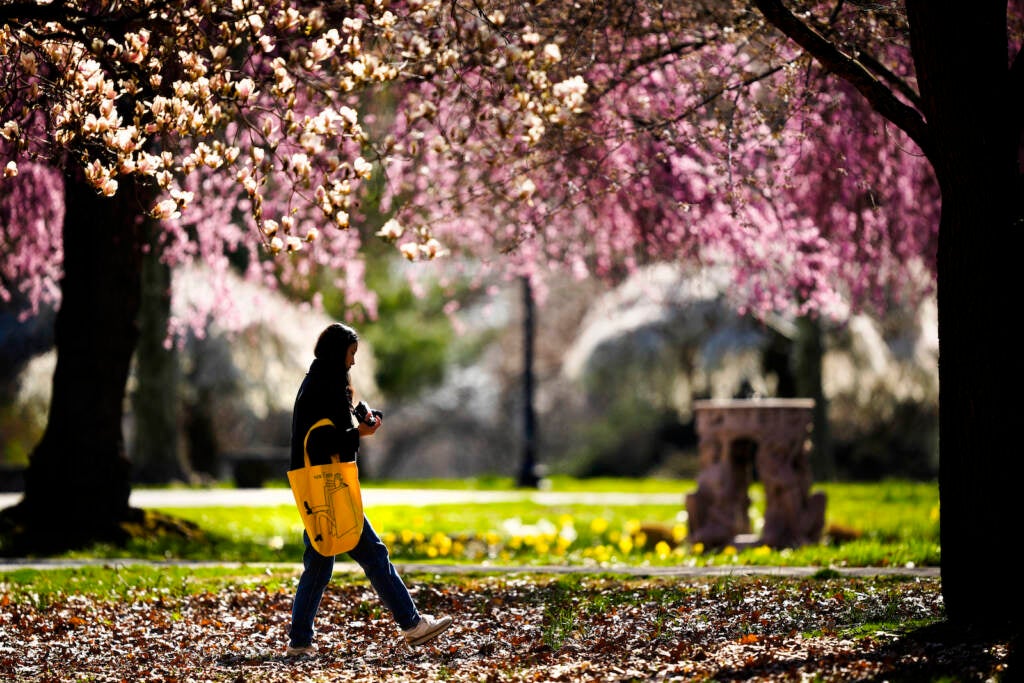 Where: Multiple locations
When: Friday, Nov. 10 – Sunday, Nov. 12
How much: Free
Philly's vast park system is what makes our concrete jungle bearable. But they can always use some sprucing up. Philadelphia Parks & Recreation and Fairmount Park Conservancy combine for Love Your Park weekend, which solicits volunteers who can sign up for cleaning, collecting leaves for compost, and fall planting at their local park — or one they regularly enjoy. It's also a chance to connect with Park Friends Groups, a volunteer organization celebrating its 30th anniversary that is a partner in the event.
---
Kids
CraftNOW Create
Where: Smith Memorial Playground, 3500 Reservoir Dr. 
When: Saturday, Nov. 11, 10 a.m. – 1 p.m.
How much: Free
Smith Playground is the site of the annual CraftNOW Create event. Crafting workshops for kids include group sculptures, making patterned bandanas, creating bottle cap mosaic magnets, and more. The free event is geared to elementary school children with eight partner organizations — including the Philadelphia Museum of Art, The Museum for Art in Wood, and the Asian Arts Initiative — providing instruction and materials.
Karin Larsson Free Family Day
In conjunction with their Karin Larsson exhibit "Let the Hand Be Seen," the American Swedish Historical Museum is hosting a Free Family Day. Larsson was a textile artist who also worked in furniture construction and interior design, so workshops will emphasize weaving, furniture making, and clothing design.
---
Music
The 1975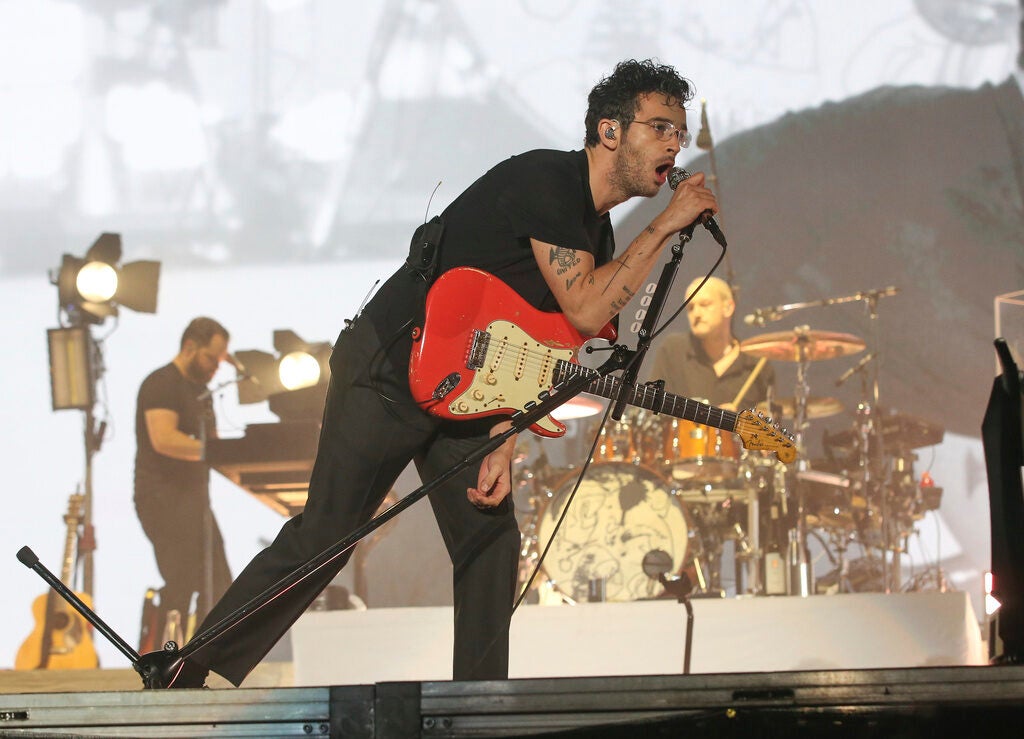 The British band The 1975 heads to the Wells Fargo Center on their Still…at Their Very Best Tour. Frontman Matty Healy generated tabloid headlines this year for his brief time dating Taylor Swift, but the band also released its fifth studio album, "Being Funny in a Foreign Language," last year.
10,000 Maniacs
After 30 years and five albums, 10,000 Maniacs lead singer Mary Ramsey is stepping down, along with guitarist Jeff Ramsey, who's been with the band for two decades. But the good news is vocalist Leigh Nash and guitarist Matt Slocum, founding members of the band Sixpence None the Richer, are their replacements. They'll be with 10,000 Maniacs on the fall tour, which comes to Ardmore Music Hall on Sunday.
De Tierra Caliente
Where: World Cafe Live, 3025 Walnut St.  
When: Saturday, Nov. 11, 8:30 p.m.
How much: Free
Philly meets Puerto Rico in Latin fusion band De Tierra Caliente, which heads to World Cafe Live Saturday for a free show. They perform in English, Spanish, and Portuguese, and their "Latin party music" reflects their multicultural influences. Their latest release is "Traigo Alegría." 
L'Allegro, il Penseroso, ed il Moderato
Where: Philadelphia Film Center, 1412 Chestnut St.
When: Friday, Nov. 10, 7:30 p.m., Sunday, Nov. 12, 2:30 p.m.
How much: $19 and up
The Curtis Opera Theatre season kicks off on Friday with a performance of  Handel's "L'Allegro," "il Penseroso," and "ed il Moderato" (The Cheerful Man, the Thoughtful Man, and the Moderate Man). Conductor Nicholas McGegan, director Chas Rader-Shieber, and Curtis Symphony Orchestra combine their talents for the theatrical oratorio at the Philadelphia Film Center.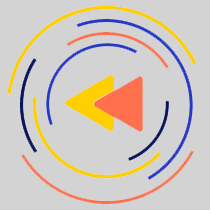 Saturdays just got more interesting.
WHYY is your source for fact-based, in-depth journalism and information. As a nonprofit organization, we rely on financial support from readers like you. Please give today.