Cherry Blossom Festival, Slow Art Day, Festival of Colors in this week's 'Things To Do'
April 14 - April 16: Wine & Daffodils in Del., Cherry Blossom Fest in Philly, Chicago Experience in South Jersey are among the weekend event highlights.
Listen
5:14
An array of festivals arrives in Philly just in time for the warm weekend forecast — from the two-day Cherry Blossom Festival to the Zoo's Festival of Colors and the 14th annual Clover Market, there's plenty of great outdoor options to get out and enjoy the mild temperatures. Parks on Tap, the neighborhood pop-up beer garden, debuts this week, along with the opening of two new exhibits and two heralded plays. But for those who want to slow things down, the Barnes Foundation is hosting its take on the global Slow Art Day event.
Special Events | Arts & Culture | Sports | Kids | Comedy | Food & Drink | Music | Delaware | New Jersey
---
Special Events
Cherry Blossom Festival
Where: Horticultural Center and Centennial Arboretum, 100 N. Horticultural Dr. 
When: Saturday, April 15 and Sunday, April 16, 10:30 a.m. to  4 p.m.
How much: Free
The city's most beautiful event, the Subaru Cherry Blossom Festival, showcases the trees that bloom throughout West Fairmount Park. Hosted by the Japan America Society of Philadelphia, the festival also encompasses music and dance performances, demonstrations, a sushi competition, a Toshiro Mifune film retrospective, and other events at various venues throughout April. On Friday, there's a kickoff performance with sanshin artist Rino Aise, koto artist Mirai Yasuyama, storyteller and Rakugo master Katsura Sunshine, and violinist Isabella Egawa.
American Youth Circus Festival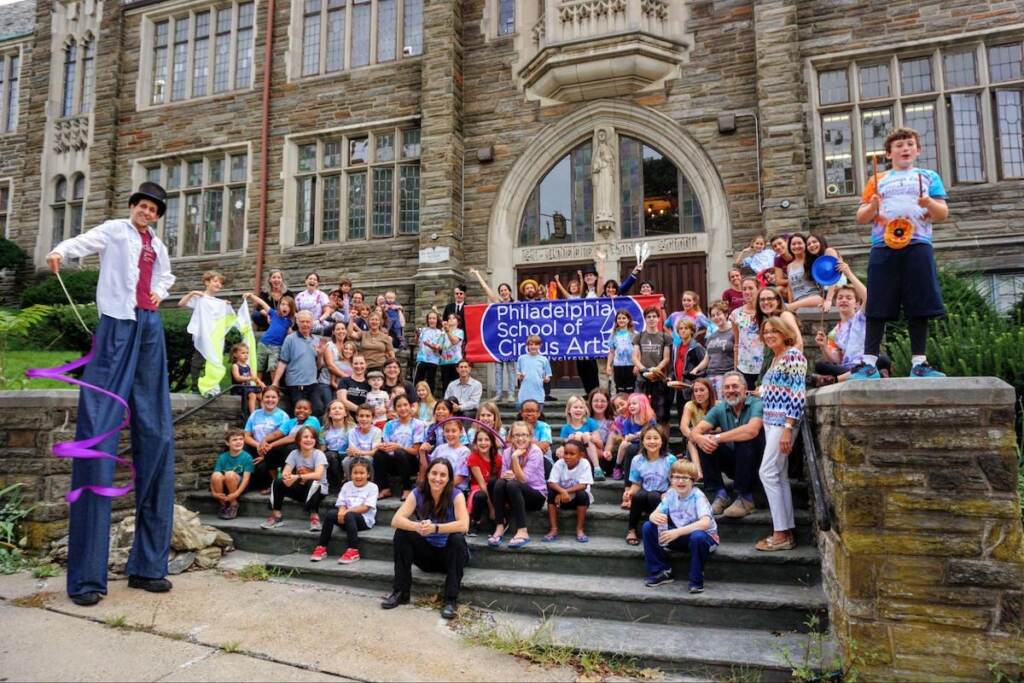 Where: Philadelphia School of Circus Arts, 6452 Greene St.
When: Saturday, April 15, 8 a.m. to 8 p.m.
How much: $100
Saturday is World Circus Day and Philadelphia is a special place to celebrate it. In 1793, John Bill Ricketts created the first circus in the U.S. in the City of Brotherly Love, which now boasts the only school granting a higher education degree in circus arts. At the American Youth Circus Festival, children from ages 8-18 can take beginner and advanced classes in acrobatics, aerials, balancing, juggling, and trampoline during a day of introduction, demonstration, and teaching. The festival ends with a youth showcase included in the kids' ticket fee, (adults and chaperones must pay $10 to attend) and a separately ticketed performance of the Cirque Us touring production of "One Man's Trash."  If you can't make it Saturday, there are child and adult workshops on Sunday as well.
Festival of Colors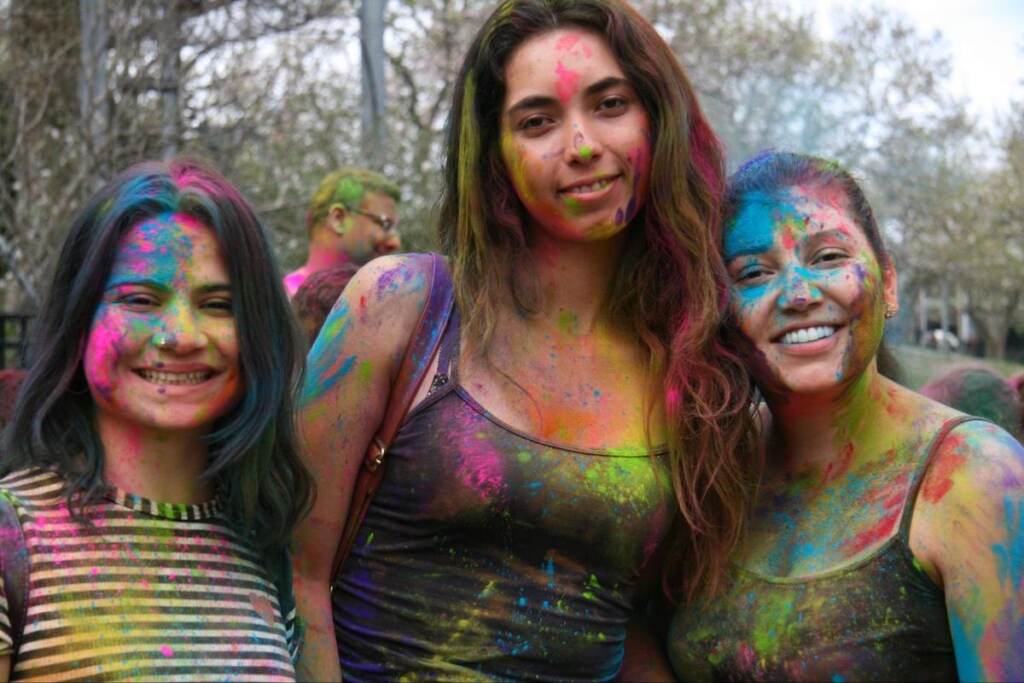 Where: Philadelphia Zoo, 3400 W. Girard Ave. 
When:  Saturday, April 15, noon to 4 p.m.
How much: Free with general zoo admission
The annual Holi Festival celebrated by Hindus since the fourth century CE is best known for its tradition of dance, music, and the throwing of colored powders among its participants. The festival is viewed as a way to start afresh, celebrate the power of good over evil, and encourage unity among all cultures. The Philadelphia Zoo, in partnership with the Council of Indian Organizations, hosts the Festival of Colors on Saturday, free with zoo admission.
Spring Fest
Where: Bartram's Garden, 5400 Lindbergh Blvd. 
When: Saturday, April 15, 10 a.m. to 3 p.m.
How much: Free
Bartram's Garden is one of the city's hidden gems. It's a 50-acre public space in the midst of an inner-city neighborhood that includes a community farm and an event space. On Saturday, the garden hosts its annual Spring Fest. The free, all-ages event is geared toward families, with workshops in conjunction with the Academy of Natural Sciences, drumming, meditation, a plant sale, and a tour of the park's spring trees.
Clover Market
When: Sunday, April 16, 10 a.m. to 4 p.m.
How much: Pay as you go
It's the 14th season for Clover Market, a street festival that moves to three other locations in the area on Sundays through October. Vendors are specifically curated to focus on handmade, one-of-a-kind, and vintage items. Food trucks and live entertainment are also on the day's schedule. Market season kicks off this Sunday in Chestnut Hill; its other locations are Collingswood, N.J., Bryn Mawr, and Kennett Square.
World Oddities Expo: In Odd We Trust Tour
Where: Pennsylvania Convention Center, 1101 Arch St.  
When:  Saturday, April 16, Sunday, April 16, noon – 8 p.m.
How much: $5 – $420 
When they say odd, they mean it at the World Oddities Expo that is geared to some unusual interests. Workshops on taxidermy, butterfly pinning, and how to create a Victorian bouffant hairstyle are a few examples of what to expect. Now on its third year in Philadelphia, highlights include the Lost Curio Marketplace, which sells hard-to-find items, and the Oddity Ink Parlour in conjunction with Villain Arts, which is inking tattoos live on-site. Guest speakers, live music, and burlesque performances round out the weekend.
---
Arts & Culture
9 to 5
Where: Kuykendall Auditorium, Jenkintown High School, 325 Highland Ave.
When: Thursday, April 14 through Saturday, April 22
 How much: $20
The story of three female employees who enact revenge on their toxic male boss, "9 to 5" originated as a movie that spawned a TV show and the musical. Dolly Parton not only starred in the movie, but she also wrote its theme song and the lyrics and music for the stage production. That's why the Jenkintown Music Theater, which presents "9 to 5" this month, is hosting "All Dolly'ed Up" on Saturday. They encourage attendees to come dressed in the spirit of the country music icon. Prizes will be awarded in three categories, and yes, there's a performance of the play that night, too.
Hymn
The recent Oscar-nominated film "The Banshees of Inisherin" was a rarely-seen exploration of what happens when a friendship between two men dissolves. "Hymn" is an even more unusual story about what happens when two Black men become friends. After Benny and Gil meet at Gil's father's funeral, they soon become enmeshed in each other's lives and families. The play explores how that friendship not just enriches them but opens a window into the interior lives of men overlaid with the specific challenges of being Black.
Eternal Life Pt. 1
Philadelphia theater has been teeming with intriguing productions lately. "Eternal Life Pt. 1" is one of them. Ostensibly, it's about a family of the future navigating life that somehow involves a goose and a man hawking an immortality potion. Playwright Nathan Alan Davis says the play is "inspired by questions about family, how you pass on what you have to the next generation, and the impossibility of getting everything right as a parent." As we said, it sounds intriguing.
The Body You Want
The Asian Arts Initiative welcomes two new exhibits this week. In "The Body You Want," six Asian and Asian American artists working in multiple mediums explore Asian queer bodies in relation to gender norms. "The Erotic Project," developed during the pandemic in artist Aubrié Costello's bedroom, brings more than 40 artists from around the country to consider how eroticism can lead to healing. The pay-what-you-can opening reception for both events is on Thursday night.
Lev of Leningrad
When Lev Furman was denied an exit visa to leave his native Russia in 1974, he became a refusenik, a term used specifically to describe Russian Jews who were refused permission to emigrate to Israel as well as a general term referring to activists. Furman was both, and that refusal began an almost quarter-century odyssey that ultimately landed Furman and his wife in the U.S. Playwright Noah Schoenberg stages a dramatic reading of his play "Lev of Leningrad" in the Weitzman's Dell Theater.
Barnes Slow Art Day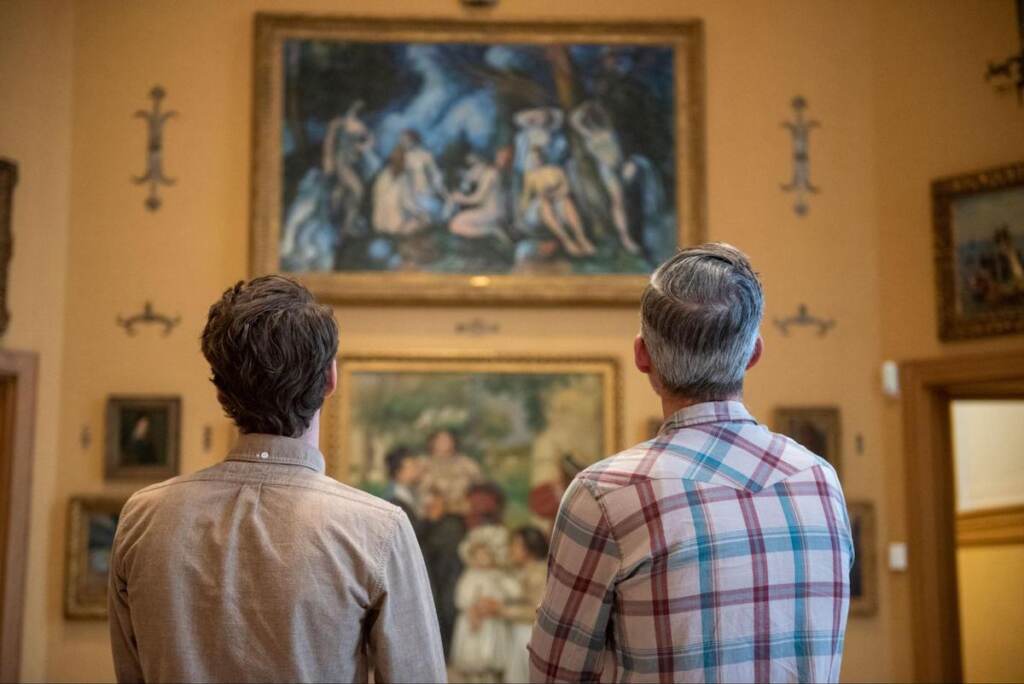 Where: Barnes Foundation, 2025 Benjamin Franklin Pkwy. 
When:  Saturday, April 15, 11 a.m. to 12:30 p.m.
How much: Free with museum admission
In 2023, art is so commodified that taking a measured approach feels anachronistic. In part due to that feeling, art venues worldwide collaborated on the development of Slow Art Day, taking place this year on April 15. The day is about the simple act of looking at and engaging with a piece of art for ten minutes, then meeting to discuss it. At the Barnes Foundation (make sure to purchase tickets for 11 a.m.), you'll be handed a list of five paintings to observe before a discussion with Barnes senior instructor Michael Williamson. You can find other participating institutions around the world here.
---
Sports
NBA Playoffs: Philadelphia 76ers vs. Brooklyn Nets
Let's go, Sixers! Philly opens up its 2023 playoff season with the Brooklyn Nets with high hopes for the squad and its MVP candidate Joel Embiid. Though the Nets seemed DOA after trading away superstars Kevin Durant and Kyrie Irving, they rebounded to playoff status with the help of F/G Mikal Bridges. Though he's well known to local fans as a two-time NCAA champion with the Villanova Wildcats, it's time to put school pride aside and root for the home team. Tickets are still available for Saturday's 1 p.m. tipoff.
---
Kids
Autism Acceptance Day
Where: Philadelphia Zoo, 3400 Girard Ave. 
When:  Sunday, April 16, 10 a.m. to 4 p.m.
How much: $18 
If you have or work with a child with autism, you know the challenge of finding things for them to do. The Philadelphia Zoo is teaming up with the Greater Philadelphia Autism Society for Autism Awareness Day at the zoo. It's a day of activities and resources with accommodations for autistic children, their parents, guardians, and caretakers.
PAW Patrol Live! Heroes Unite
Don't you wish you could go back to being a kid during the dawn of the PAW Patrol? Unfortunately, since they were created in 2013, you can't, but your children can enjoy the crew's missions on the Nickelodeon TV series and in a live-action, interactive stage show. In PAW Patrol: Heroes Unite, Mayor Humdinger has dognapped and cloned Robo-Dog and needs the audience's help to get him back. Saturday's show is sensory-friendly, and SF kits suitable for kids and adults are available by request on a first-come, first-serve basis.
---
Comedy
Adam Sandler
We don't know if he's sticking around for the game, but Adam Sandler's heading to the Wells Fargo for a one-night stand the night before the Sixers open their playoff season with the Brooklyn Nets. If you're a Sandler fan, you'll remember that he played a 76ers scout in his 2022 Netflix movie "Hustle." Philly is one of the last dates on Sandler's spring tour, which ends on April 21 in Baltimore. Next up for him: "Murder Mystery 2" on Netflix.
---
Food & Drink
Sisterly Collective: Shari Bayer's Chefwise Preview
Where: The Study at University City, 20 S. 33rd St. 
When:  Sunday, April 16 at 3 p.m.
How much: Free and open to the public with RSVP
As part of the Philly Chef Conference, author and podcast host Shari Bayer, a member of the Sisterly Love Collective, is reading from her new book "Chefwise: Life Lessons From Leading Chefs Around The World." Bayer interviewed 117 chefs on what they learned in and out of the kitchen. After the reading, Bayer will lead a panel discussion with Sisterly Love Collective chefs Cybille St. Aude-Tate of Honeysuckle Provisions, Melissa McGrath of Sweet Amalia Oyster Market & Kitchen, and Sofia Deleon, owner of El Merkury and Tenango Rum. 
Parks on Tap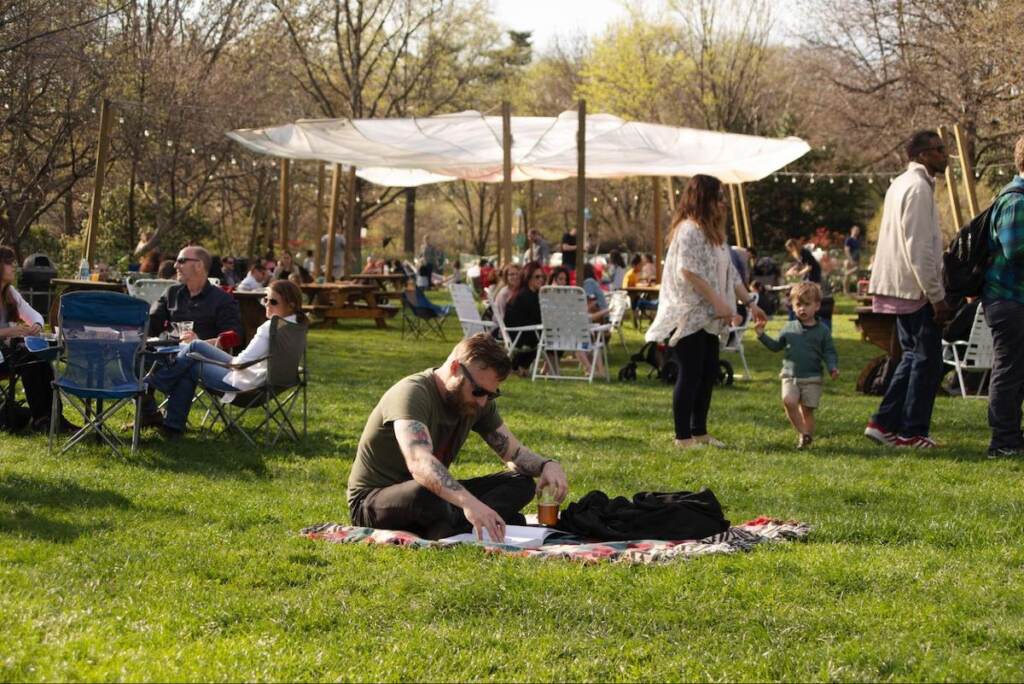 Where: Various parks
When:  Wednesdays – Fridays, 4 p.m. – 10 p.m., Saturday and Sunday, noon to 10 p.m., weather permitting. Through Sunday, Sept. 17
How much: Free admission, pay-as-you-go food and drink
Parks on Tap, the neighborhood beer garden that travels to parks around the city from the beginning of spring through the beginning of fall, opens this week at Fairmount Park's Azalea Garden, located between Boathouse Row and the Philadelphia Museum of Art. Parks on Tap will be set up in 22 locations around the city from April through September, with a pay-as-you-go menu of casual eats. A portion of all proceeds benefits each park as well as the Fairmount Park Conservancy.
---
Music
Stokley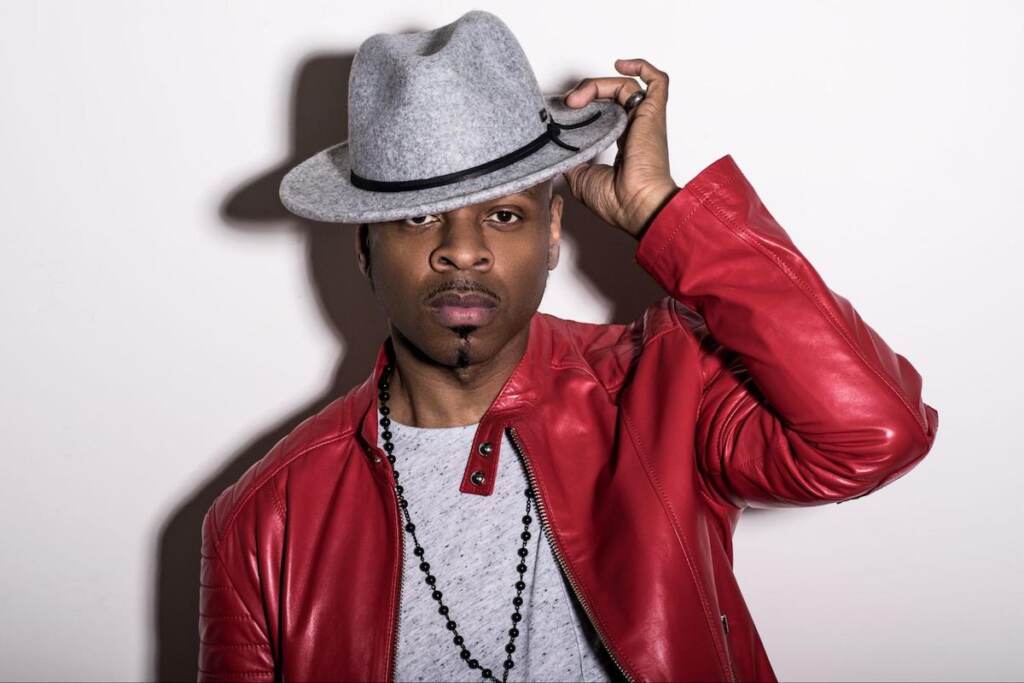 While Prince put the Minneapolis Sound on the musical map in the '80s, his success spawned other groups, from his proteges The Time, Vanity Six, and Jill Jones to groups like Ta Mara & The Seen and Mint Condition. Their 1991 hit "Breakin' My Heart (Pretty Brown Eyes)" featured the lead vocals of Stokley Williams, who fronted the band for almost two decades. Now solo, he released his second album, "Sankofa," in 2021. Stokley brings his soul stylings to a Friday night show at The Event Center at Rivers Casino.
Aly and AJ
Aly and AJ Michalka, the sisters better known to Disney fans as Aly and AJ, are mounting a comeback tour. They were teenagers when they signed with Hollywood Records back in the '90s, but after a hit in "Potential Breakup Song" and a starring role in the Disney movie "Cow Belles," their career cooled. A name change and two albums later, they hope they've found a sweet spot with their new album, "With Love From" to establish their adult sound. They'll be at the Fillmore on Sunday.
---
Delaware
Wine Through Winterthur: Sip Among the Daffodils
If you fancy yourself a socialite with a country manor and a garden but don't have the budget to match, you have access to Delaware's Winterthur Garden & Library. This weekend, they're hosting Wine Through Winterthur: Sip Among the Daffodils, where you can dress up and enjoy a stroll in their decadent gardens while indulging in four wine varietals, live music, and en plein air artists. Yes, for a small fee, but much less than the maintenance of that home and garden.
---
New Jersey
Beginnings: The Chicago Experience
Through several different incarnations, Chicago is among the top-selling bands of all time. Their hits, including "If You Leave Me Now," "Does Anybody Know What Time It Is," "Beginnings," and "Saturday In the Park," are staples often heard in movies, on TV, and in commercials. The band has been inducted into the Grammy Hall of Fame, The Rock and Roll Hall of Fame, and was also awarded a Grammy Lifetime Achievement Award in 2020. Given that stellar history, their tribute band must have musical chops, too. Beginnings: The Chicago Experience shows them off at a Saturday night performance at the Levoy Theater.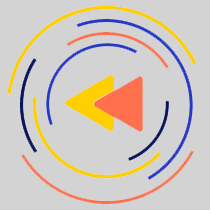 Saturdays just got more interesting.
WHYY is your source for fact-based, in-depth journalism and information. As a nonprofit organization, we rely on financial support from readers like you. Please give today.