The politics behind Philly's affordable housing stalemate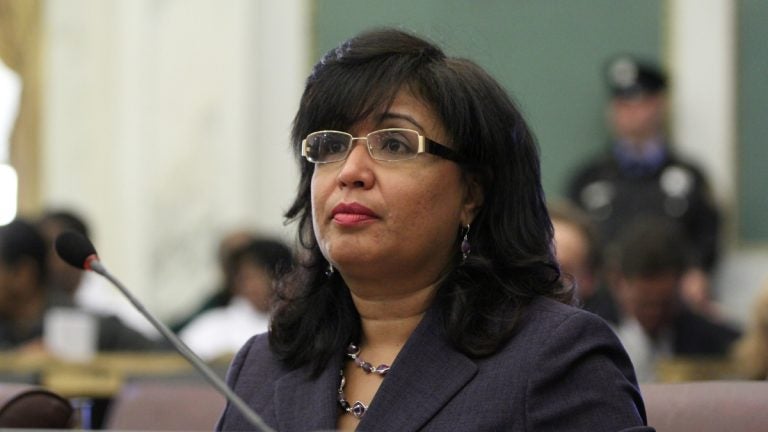 2017 ended without a wrap on at least one City Hall controversy: inclusionary zoning.
As my WHYY collague Dave Heller and I discussed on Tuesday's NewsWorks Tonight broadcast ( listen to audio below), inclusionary zoning is a policy tool used by an increasing number of cities to spur private developers to build more affordable housing.
Under the latest version of the proposed Philly legislation, developers building more than nine units of housing in corners of the city zoned for high-density development — Center City, University City and along major arterial corridors like Broad Street — would be required to set aside at least 10 percent of the project as affordable, or pay into the city's Housing Trust Fund.
To opponents in the building and development industry, the bill is a recipe for disaster. They say it will slow down the pace of new construction, driving up rents further while failing to address the fundamental issue of how to create housing that the city's poorest residents can afford. To the bill's sponsor Councilwoman Maria Quiñones-Sánchez and other advocates, it is a solution to creeping displacement of working-class residents from gentrifying parts of the city — and a way to maintain income diversity in increasingly affluent parts of the city.
But what most everyone agrees on is the unlikelihood that the bill will pass into law on January 25th, when the council reconvenes for the new session.
Though now scheduled for a final vote, there are still too many opponents of the legislation as it is currently amended. Prominent neighborhood groups have long been skeptical of the bill, fearing that zoning bonuses offered to developers in exchange for affordable units will disrupt the fabric of their neighborhoods, and contradict the new(ish) zoning code. The influential Crosstown Coalition, an alliance of neighborhood groups, wants City Council to delay the vote.
Rumors are swirling about other possibilities. There could be another amendment to the bill, which would have to be introduced on the 25th, thus pushing back a vote by at least a week. But there is also talk of entirely new legislation in the form of a broad-based impact fee on development across the city, an idea that affordable housing advocates have pushed for years.
The development industry doesn't like that idea either, but it is likely they will have to accept some kind of a law compelling market players to produce affordable housing.
As Dave Heller pointed out on Tuesday's show, the industry may not like the idea of the city poking its nose into its projects to force more affordable units, but it sure doesn't mind the 10-year abatement the council passed back when the market was leaner.
As I noted, other cities offer such abatements in exchange for affordable units. Here, we've already given away that carrot.
The debate sparked by the inclusionary zoning bill has been muddled, and many seem to have misunderstood the exact nature of the affordable housing crisis. The bill's principal antagonist, the Building Industry Association (BIA), correctly notes that Philadelphia doesn't have the same kind of housing problems as, say, New York, where middle-class people struggle to afforda one-bedroom. But they walked back an initial rhetorical gambit where they attempted to dispute the existence of an affordability crisis. Philadelphia's issue, of course, is that so much of the city is so poor, that even relatively cheap market rate housing is hard to afford.
But the BIA is also correct in its argument that the bill as currently constituted would do little to advance desegregationist goals and that its income limits for building affordable housing on site would not reach the hundreds of thousands of Philadelphians who live below the poverty line. The city's median household income is $39,770, while the bill currently only features affordability limits, at the lowest, of $41,600.
But unlike in the original legislation introduced by Quiñones-Sánchez, under the current bill developers do have the option to pay into the city's Housing Trust Fund instead of building affordable units on site. (The fees they have to pay in are high in comparison with such laws in other cities.) This pot of money can be accessed by community development corporations and other affordable housing groups who could, and often do, build housing for those who are poorer than the households that can be reached by building units onsite under the inclusionary zoning bill.
That's why there is the motivation, and the momentum, for a broad-based impact fee. But if more funding for the trust fund is a surer way to help the poorest then why not just push for that?
We'll soon see if that reasoning is popular enough to win out, or if some version of Sanchez's bill will survive.
Either way, the number of housing units created by an inclusionary zoning ordinance, or even an impact fee, will be minimal. One analysis by a Sánchez ally estimated that if the original bill had been in place between January 2014 and August 2017 only 633 affordable units would have been created. A New York City Planning Commission analysis showed that the San Francisco program, the most productive in the nation, only created 1,560 units between 2002 and 2014.
Sánchez and her allies are pursuing this strategy because federal assistance for affordable housing has been shrinking steadily for decades. But these skimpy numbers show that there really is little substitute a city, especially a poor one like Philly, can offer to the 75 percent of low-income households eligible for housing assistance who do not receive it.
WHYY is your source for fact-based, in-depth journalism and information. As a nonprofit organization, we rely on financial support from readers like you. Please give today.