Why did Temple reopen in person? Some wonder as COVID-19 outbreak forces changed plans
The university announced most classes will go online to limit the spread of the coronavirus on campus. The school has reported more than 200 active cases.
Updated 5:30 p.m.
Are you on the front lines of the coronavirus? Help us report on the pandemic.
Jaechelle Blue had mixed feelings about moving to Temple University's campus for the fall semester.
On the one hand, she saw neighboring universities like Penn and Drexel going fully online, and wondered why Temple wasn't doing the same. She thought it seemed unsafe and irresponsible to students and the surrounding North Philadelphia community.
But on the other hand, the biology major was transferring to Temple from a small liberal arts school and was excited for in-person labs, a more robust science curriculum, and about making friends.
In the end, the deal-breaker was financial: She'd paid her housing deposit back in June, when COVID-19 case counts were low in Philadelphia and it looked as if the pandemic might be settling down. So in mid-August, the 19-year-old sophomore packed her bags at her home in Pittsburgh and moved trepidatiously into her dorm room on campus.
"I figured I'd get sent home anyway," Blue said. "But that's kind of where it's sad, is I felt like I really didn't have a choice."
Things went about as she predicted.
On Thursday, Temple University president Richard Englert sent out a message announcing that an estimated 95% of classes will be conducted online for the remainder of the fall semester.
Some essential in-person teaching will continue, including classes that are part of the school's physical therapy and nursing programs.
The move comes after an outbreak of COVID-19 on campus.
Between Friday and Sunday, active cases had risen from 50 to 100, prompting the university administration to suspend in-person instruction for two weeks. By Wednesday, the university reported 212 active cases of COVID-19, all but one of which was designated as "on-campus."
"We will continue to work together as a community to ensure that students receive the quality education they expect from Temple and continue progress toward their degree," Englert said in a statement Thursday.
The Temple Association of University Professionals had pushed for an entirely online semester from the start. The union represents more than 3,000 faculty and staff members across Temple's campuses, more than 600 of whom were scheduled to teach in person, according to its president, Steve Newman.
"I don't think they ever imagined that there would be no infections because that would be bonkers," Newman said of the administration.
"I do think they reasoned themselves into believing that this plan was going to be able to catch a problem quickly enough," he added. "And that they had made the provisions to protect our faculty and workers and students and our neighbors. But actually, in the end, they didn't. The plan was not sufficient. It was outstripped by the virus, which is what we keep learning."
The change in plans has left some instructors, like adjunct English professor Ben Curttright, scrambling. Curttright was teaching in-person classes before Temple announced it would go virtual. On Thursday, he said he wished the administration had made the decision to be entirely online before bringing students back, to give everyone time to prepare.
"The switch will definitely negatively impact my students," said Curttright, who has been teaching at Temple for six years. "I would have loved to have the summer to have planned for a fully online course. I could give the students a better learning experience."
Students living in university housing can opt to return home to complete their courses, according to the president's announcement. If they leave by Sept.13., the school will fully refund their room and board for the fall semester.
Students who "want or need to remain on campus" can stay.
But Blue and others are worried that classroom instruction wasn't really the driving force of the outbreak to begin with.
"When I'm on campus, I see people like 90% of the time following the rules: wearing masks, making sure that they're distancing," Blue said. "In all the buildings, there are little dots you have to stand on and someone's enforcing like, 'Stay on the dot.'"
Residence halls prohibit guests, precluding gatherings in dorm rooms. All tutoring, clubs and dorm hall meetings are online. Only 25% of courses were being offered in person to begin with.
"I don't know if canceling in-person classes is going to do a whole lot, because there aren't that many in-person classes in the first place," Blue said.
Curttright agreed that in-person instruction itself may not be the source of the outbreak. He taught one course in-person last week before the administration decided to suspend classes and said that while it was awkward and tricky to achieve the pacing and vibrancy of a normal discussion-based class, it didn't feel unsafe.
"The classroom might not be the place where the disease is being spread — but that having classes is still the problem," he said, noting crowded stairways, dining areas and transportation.
Eighty percent of Temple's nearly 30,000 undergraduates live off campus, and may not have the same ease getting out of their leases with private landlords as students living on campus who are being promised refunds. Blue and other students have also expressed anger that the administration would put residents in the area surrounding Temple at risk.
"To have a mass community of college students come into this lower-income community and possibly bring the virus, it's not fair to the surrounding communities," she said.
The Philadelphia Department of Public Health is exploring options for setting up a testing clinic on campus, though no plans have been finalized yet. In the meantime, Temple is working to supplement the testing capacity of its Student Health Services clinic, according to department spokesperson James Garrow.
Newman said the union tried to warn the administration that whatever it thought Temple might save in lost revenue by bringing students back wouldn't be worth it in the long run.
"Where students do feel there was a bait and switch, whether that was really what was happening, you can't simply change perception," he said. "So if that's what a lot of students feel, are they going to feel alienated from Temple? Are they gonna come back?"
Blue, who spent less than two weeks of her first semester as a Temple student on campus, said she feels once again like she's been left with no choice.
"I don't know what the point of me staying here is, if I'm just going to be all cooped up," she said.
She's headed back to Pittsburgh next week, although she fears that by showing up at all, the damage has already been done.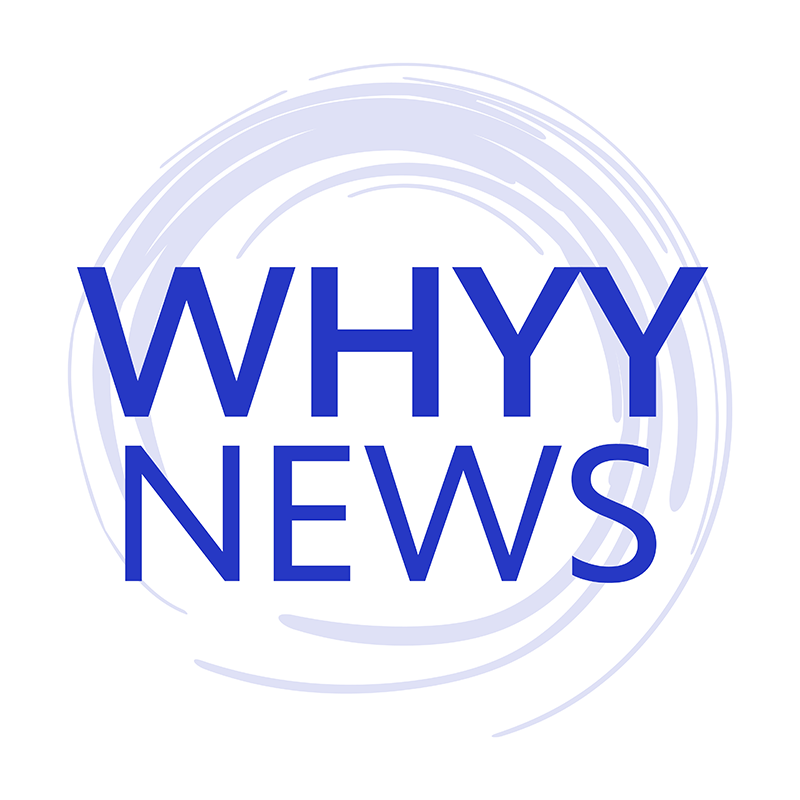 Get daily updates from WHYY News!
WHYY is your source for fact-based, in-depth journalism and information. As a nonprofit organization, we rely on financial support from readers like you. Please give today.