[ UPDATED] Teenager shot dead in Holmesburg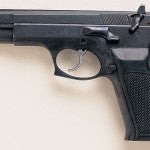 UPDATE — Investigators have determined the victim is a 22-year-old Hispanic male. His name will not be released until the family is notified. Police have limited information about the suspects.
Police are investigating the death of a male in Holmesburg.
The victim, believed to be a 16-year-old boy, was found shot once in the head on the 7900-block of Craig Street around 2 a.m. yesterday morning. He was pronounced dead at the scene. No further information regarding cause of death or a suspect has been released.