Tacony celebrates 15 refreshed storefronts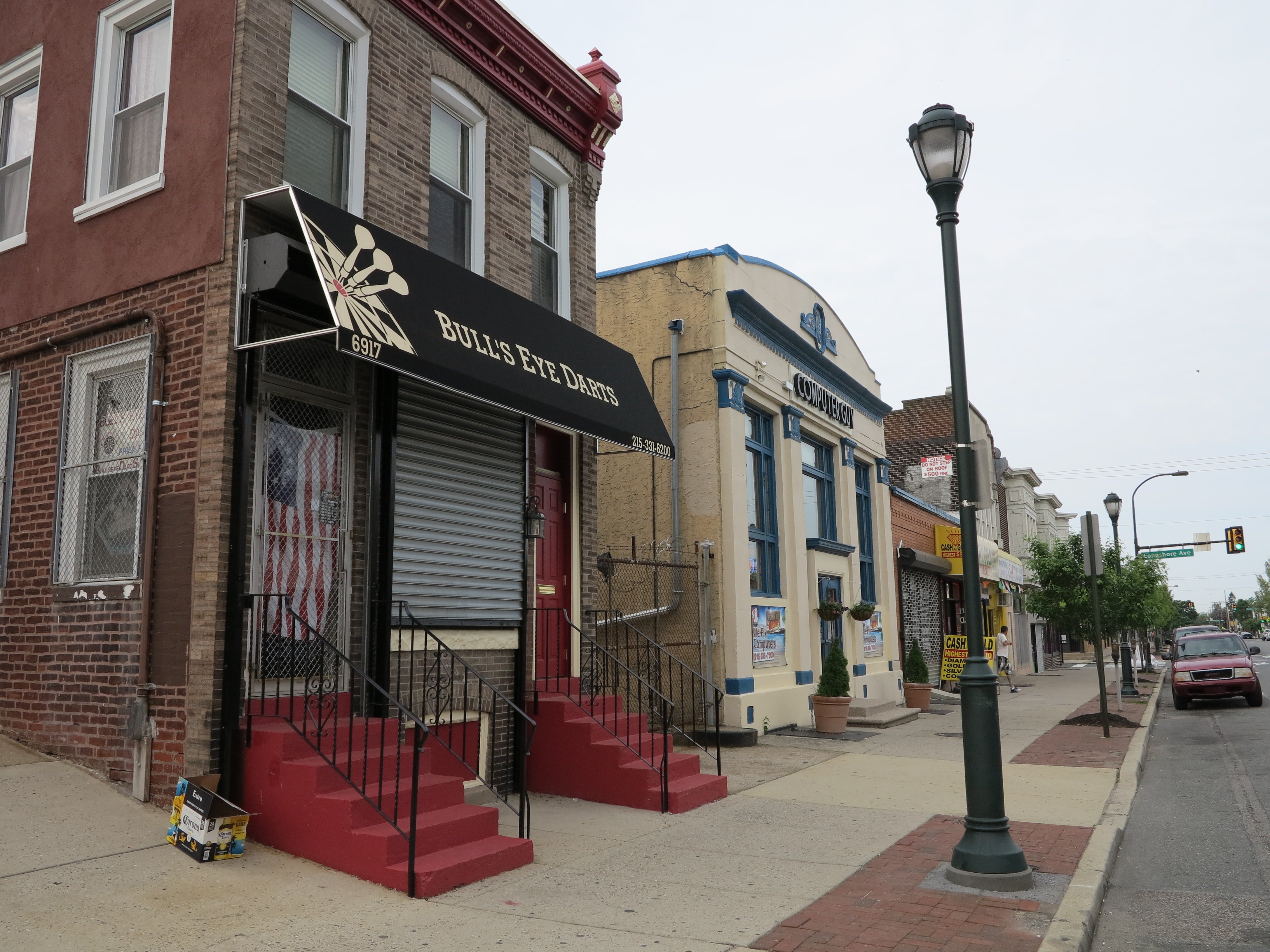 Tacony CDC Program Highlights
$200,000 invested in commercial storefronts

14 new businesses to Torresdale Ave

Reduced the commercial vacancy rate from 30% to less than 15%

32 new jobs created

Addressed more than 70 problem properties in the Tacony neighborhood

Introduced regular street cleaning and safety efforts

40 new trees planted

95% decline in graffiti
source: Tacony CDC
Tacony Community Development Corporation has worked with commercial property owners renovate 15 storefronts in the last year – that's more than any other corridor has accomplished in a single year period. On Tuesday Tacony CDC and its many partners celebrated these upgrades, all part of a concentrated effort to revive the neighborhood's commercial corridors, particularly Torresdale Avenue, and in so doing build a stronger neighborhood.
We've been following along since Tacony CDC started its storefront initiative in 2012, when they started taking applications for storefront improvement matching grants in partnership with the Commerce Department. This project generated $200,000 in new investment on Torresdale Avenue.
Fresh paint, new lighting and awnings, updated signage, or as Deputy Mayor Alan Greenberger said improvements made "one mosaic tile at a time," add up and together are giving Torresdale Avenue a new look.
"We're like a little hidden treasure," Tacony CDC president Georgeanne Huff-Labovitz said. Her salon, Marie Huff Hairdressing, named for her mother, has been on Torresdale Avenue for 35 years and she said her customers appreciate that things are looking better on the street. "People have a new pride now."
Beyond her block, which features four businesses that participated in the storefront program, Huff-Labovitz said she's most excited to see the transformation of Wellen's Hosiery and F.M. Mart, which looks like the Woolworth's it was in her youth.
Angie DeNofa, owner of DeNofa's Italian Deli was the first business owner to have her double storefront completed, and her success was a key barometer for neighboring businesses. To her, there was little to lose and everything to gain.
"I felt like I had neighbors that wanted to stay and work together," DeNofa said of the storefront program.
Or, as Councilman Bobby Henon put it, "This is a good neighbor commitment."
Tacony CDC announced it will be able to continue its neighborhood improvement work thanks in large part to a renewed partnership with Waste Management through the CDC Tax Credit Program, which will bring $850,000 over 10 years to fund community projects.
Torresdale Avenue Storefronts: Before and After
(click through slideshow below)
Marie Huff, East Coast Dental, Kavanagh's and DeNofa's in 2012

Tacony's Model Block – Marie Huff, East Coast Dental, Kavanagh's Tobacco, and DeNofa's all participated in the storefront improvement program.

DeNofa's Italian Deli, May 2014

Bull's Eye Darts and Computer Guy, May 2014

Bulls Eye Darts and Computer Guy, 2012

Fu Mei Supermarket, 2012

F M Mart, May 2014

Construction just started at Wellens Hosiery, which will include reclaiming windows from their current use as display cases. 

Wellens, May 2014
WHYY is your source for fact-based, in-depth journalism and information. As a nonprofit organization, we rely on financial support from readers like you. Please give today.