Suicide prevention is everyone's job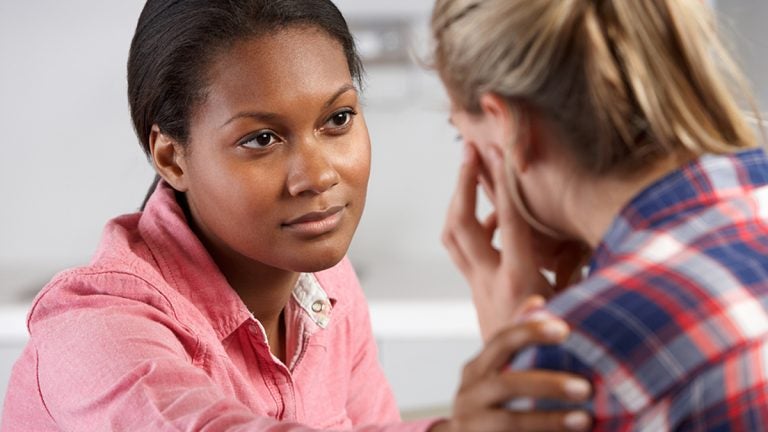 During a recent workshop, I learned that, between 2010 and 2015, suicide was the second leading cause of death in youth ages 10 to 24, passing homicide for the first time since 1999. More people die by suicide than by motor vehicle crashes. And if you think you are immune, you are not.
Within the population of average high-schoolers, suicides cause more deaths than war, homicide, and natural disasters combined, according to Dr. Kelly Posner, founder and director for the Center for Suicide Risk Assessment at Columbia University and principal investigator of the FDA Columbia Suicide Assessment Project. In the United States alone, every 12 minutes a person dies by suicide. And depression will be the world's most burdensome disease by 2030.
A fellow reporter sitting next to me asked if I had ever written about suicide. I said, "No." Later, I realized that, of course, I had covered this topic. Probably more times than I had understood at the time.
Years ago, I was assigned a story about a murder-suicide in which a father killed his two children and wife and then took his own life.
In reporting about the opioid crisis, I interviewed a mother about her son who had died of an overdose. She was convinced that it was intentional. Yet in my story, I had characterized his death as yet another tragic consequence of the heroin epidemic, which it was. But it was also a mother who was telling me in no uncertain terms that her son had taken his own life — a fact that I neglected delineate in the piece.
Now I realize this was important. This young man was more than likely suffering from a mental illness. Perhaps this was his central issue, and the addiction merely a byproduct, an unfortunate and ultimately lethal consequence. Since he is gone, we will never know.
What we do know is that each death by suicide touches at least 135 people, that suicide caused $45 billion in lost wages and work productivity in the United States in 2010 — according, again, to statistics Posner presented.
And I know, personally, how suicide — and suicide attempts — affect families.
I have tried it on for size. Luckily, it didn't fit.
As a young women, in the depths of my despair, I sawed at my wrists in a psychiatric hospital with the shards of a glass compact. A nurse temporarily patched me up until I tried again, this time with an unsuccessful overdose of benzodiazepines. Thanks to my family, I received life-saving care from well-qualified and expensive doctors.
My aunt was not so lucky. She overdosed on sleeping pills and met her death when I was 5 years old. The ripple effects of this tragedy have scarred everyone in my family into perpetuity in punishing ways.
Suicide is personal — yet universal. Few can say they have not been touched by it. Yet we try to scoot it under the rug, try to sweep it away.
Ironically, however, suicide is preventable. Sometimes, by merely asking a question, something as simple as, "Are you OK?"
"Most people considering suicide want someone to save them," says Kevin Hines, a famous suicide attempt survivor. "What we need is a culture in which no one is afraid to ask."
In fact, according to Posner, 80 percent of people who die by suicide have given "definite indications of their intentions." And talking about it won't cause them to follow through. It may only "invite them to ask for help."
Ultimately, we need to screen for suicide the same way we screen for high blood pressure — or any other disease, for that matter.
We need to pay more attention.